Ogiek seek community title deed for Mau land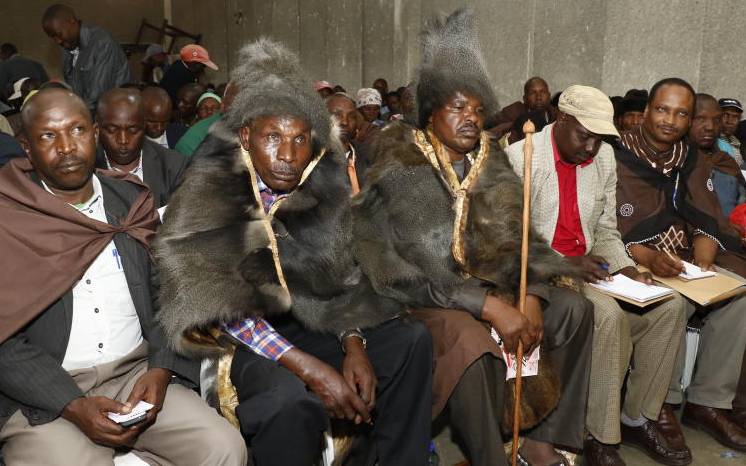 The Ogiek community has called on the Government to give them a communal title deed for Mau Forest land.
Ogiek People Development Programme Director Daniel Kobei said the community should also benefit from revenue generated from resources in the Mau, including the water draining from the forest.
"We will safeguard the forest against encroachment and exploitation. In the same respect, the Government should recognise the Ogiek as a people with unique interaction with nature, recognise our special cultural zones and erect a monument in Mau Forest," Mr Kobei said.
Kobei was speaking on Tuesday as the community prepared its submission to a task force set up to advice on the implementation of a court ruling which granted land rights to members.
Joseph Towett, an elder, said there were many fake title deeds issued for the forest land, adding that only a community title would stop the sub-division and sale of their ancestral home.
In a judgement issued on May 26, 2017, the African Court on Human and People's Rights in Arusha, Tanzania, found that the Ogiek had been illegally evicted from their ancestral land in the water catchment tower, thus violating their rights.
The court granted reparations to the 35,000-member community after it ruled that the Government had infringed on the Ogiek's rights to own property.
Last year, the Government gazetted a 15-member task force to review the existing relationships between indigenous communities and public institutions in management of forests.