Baringo bandit attacks spread fear in ranches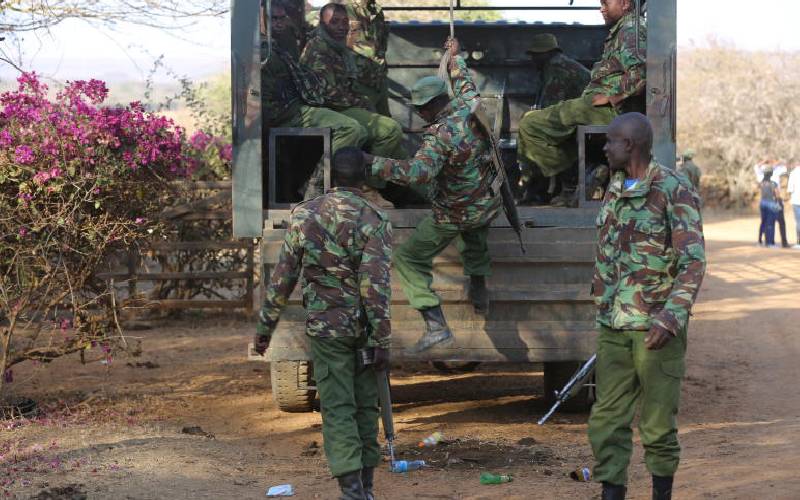 Ranchers have expressed concern that recent attacks in Baringo might spill over to their farms.
This follows last Sunday's attack at Arabel in which two people were injured and an unknown number of cattle stolen.
The ranchers now fear that the attackers and their livestock might take refuge in their farms.
"The Government must take action before cases of insecurity in Baringo spill over to Laikipia," said Laikipia Nature and Conservancy owner, Kuki Gallmann.
Ms Gallman said the bandits and their stolen animals end up converting the ranches into another battleground.
"I have in the past been a victim of insecurity in Baringo. The bandits normally hide in my farm and destroy everything that I have tried so hard to conserve," said Laikipia Nature and Conservancy owner, Kuki Gallmann.
The ranchers said illegal herders were still grazing on their property.
"Why is the Government reluctant to kick them out? Who will compensate us for the losses we are suffering?" posed Lucy Jennings of Jennings Farm.
Last month, the herders shot and killed Ms Jennings' chief security officer.
After the killings, security officers on her farm were withdrawn and their firearms taken away. One month later, no action has been taken to restore the farm's security.
Martin Evans who runs Ol Maisor Ranch said the ranches were operating normally until late last year when armed herders invaded.
"We are asking the Government to find a lasting solution to this problem," said Mr Martins, who chairs the Laikipia Farmers Association.
Governor Ndiritu Muriithi has also called for action to preempt ranch invasions.
"In the recent past, we have enjoyed relative peace, the Government must control these attacks," he said.
Rift Valley Regional Coordinator Mongo Chimwaga said police were conducting more security patrols in Baringo.