Six Governors fault state on NIIMS registration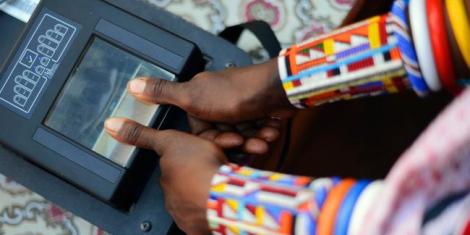 Six governors from arid counties have faulted the State for rolling out the National Integrated Identity Management System (NIIMS) without prior civic education on the programme, warning it would lock out majority of local residents.
The governors under the Frontier Counties Development Council (FCDC) umbrella warned lack of awareness and short period set for the registration would inconvenience communities in Northern Kenya who are largely pastoralists.
Governors Ali Roba (Mandera), Josphat Nanok (Turkana), Prof John Lonyangapuo (West Pokot), Mohamud Ali (Marsabit), Ali Korane (Garissa) and Mohamed Ali of Wajir claimed FCDC communities have little knowledge of the exercise which had been declared mandatory and a prequisite when accessing Government services in future.
Civic education
"The State should release adequate resources for civic education on the ongoing NIIMS programme," said FCDC Chairman Ali Roba on Friday after a three-day governor's summit at Lodwar town.
He said that most pastoralist communities do not have documents such as IDs and birth certificates that are required for the NIIMS registration.
"At the moment, members of Turkana and West Pokot communities have crossed over to Uganda in search of water and pastures and would certainly miss out on the 45-day exercise. We wonder if they would be allowed to access the service without the Huduma Namba," he said.
Governor Nanok said his administration was focussed on mitigating drought in the next three months and locals in drought stricken regions may not turn up for registration.non-Kenyans."