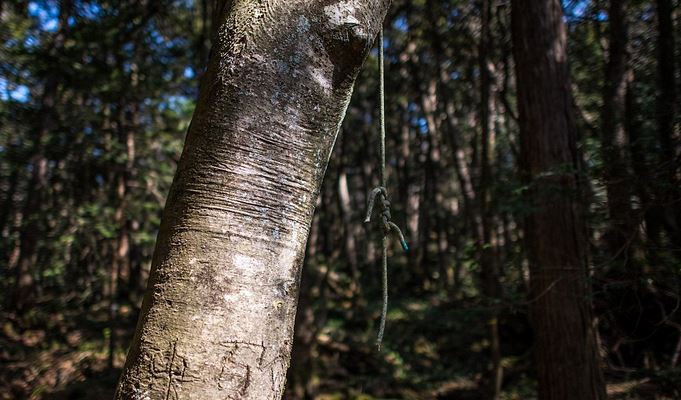 A 46-year-old man committed suicide in Emitik village, Kuresoi South Sub County on Monday morning.
Confirming the incident, Kuresoi South sub-county police commander Mr Henry Nyarange said the deceased, Jonah Bii, was found dangling on a tree branch.
Nyarange said the cause of the death is yet to be established, for there was no suicidal note recovered at the site where the body was recovered.
"Body of the deceased was recovered hanging on a tree by locals who were heading for their personal errands," said Nyarange.
Read More
The body was picked to Olenguruone sub-county hospital morgue for postmortem as police launch investigations on the crime.
Cases of people committing suicide in the sub-county are on the rise.
The killings are attributed to frustrations mostly related to finances and relationship with those affected being in age brackets of 28 and 40 years.
Last month, a nineteen-year-old man killed his girlfriend, then committed suicide in a love affair gone sour in Kimeswon village.
The man picked a quarrel with his girlfriend, whom he suspected of cheating on him with her former lovers.
In another incident reported at Keringet, a 32-year-old man killed his wife, a teacher at St Joseph Kirandich Secondary School, then committed suicide.
"Individuals facing challenges that they cannot solve on their own should seek guiding and counseling from experts for an amicable solution," said Nyarange.
Meanwhile, police in Bahati are conducting a crackdown in illegal brewing dens.
Among areas targeted according to the area police boss Jacinta Wangechi include Nyamakoroto, Hodi Hodi and Kodi.
"Police are working closely with local administrators to contain manufacture and sale of illicit brew in rampart areas," said Wangechi.