Family that lost five relatives in Ethiopian plane crash plan service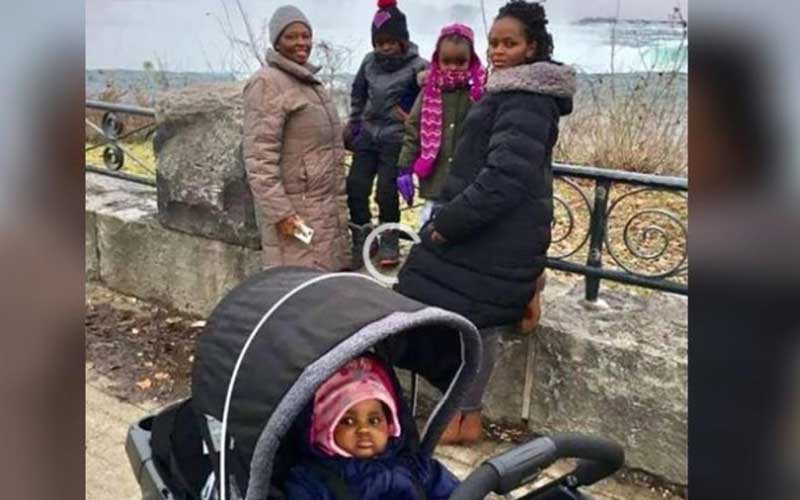 A family that lost five of its members in last week's Ethiopian airlines crash will hold a memorial service this week.
John Karanja lost his wife, daughter and three grandchildren in the accident that claimed 152 other lives.
Speaking to The Standard after their return from the crash site on Sunday night, Mr Karanja and his son-in-law Paul Njoroge said they were saddened by the fact that there were no bodies of their loved ones to bring back home for a decent burial.
"I came with some soil from the scene of the accident, but this is not enough for us to get closure. We have opted for a memorial service," Karanja said.
The Ethiopian Airlines Flight 302 crashed six minutes after taking off from the Bole International airport in Addis Ababa, Ethiopia. It was heading to Nairobi.
The weight of the deaths of his wife Anne Wangui Karanja (61), daughter Caroline Nduta Karanja (34) and his grandchildren Ryian Njoroge (seven) Kerry Paul (four) and Rubi Paul (nine months old) has taken a toll on him and the entire family that gathered at their home in Kabatini, Nakuru County.
The church has ruled out any burial rites without bodies.
"We are guided by Christianity, and even after collecting soil from the site, the church has maintained that it shall not be used anywhere because performing such rituals is not burial since no body part was recovered," Karanja said.
He continued: "A memorial service for the five victims is on Friday but (we are) now forced to accept the bitter reality of burial without bodies."
The church, including St Anthony Engashura Catholic, where Karanja worships and Seventh Day Adventist, where Njoroge's family are members are planning to conduct memorial services.
The St Anthony Engashura Catholic Church shall conduct mass at Karanja's home on Wednesday (tomorrow) followed by memorial service next Friday.
Njoroge will also host a service at his parents' home in Kiangai village, Bahati Sub County on Friday this week.
Today both families shall attend mass at Strathmore University, Nairobi, where Karanja's two sons work. The mass has been organised by the institution.
"I lack what to say. I went to Addis and my prayer was to get bodies of my people for a decent burial, even if they were badly off, but there is no body," Njoroge said.
"There is nothing for burial of my lovely and caring wife and my adorable children, though I hold faint hope that DNA results will be out."
A distraught Njoroge said he was heartbroken and had cried for many days.
"The pain I feel, I am the only one who can explain it. People tell me to be strong, but how?" he posed.
"The crash remains unbelievable, when I got to learn about it, I was deeply heart broken, I lost a lover, a friend, a soul mate and my lovely children."
Njoroge, met Caroline back in 2005 while they were both students at University of Nairobi, where they both graduated with bachelor of commerce, finance option and would later marry in 2012. The young couple had plans of settling in Canada by April this year, where Caroline was working as an accountant.
"We have walked the journey together with my wife, she was my soulmate. People used to admire us, how would I even accept the loss?" he posed.
The family has asked the Government to inform families of victims on any plans for compensation among other issues.