Senate committee accuses government of failing to implement Solai restoration report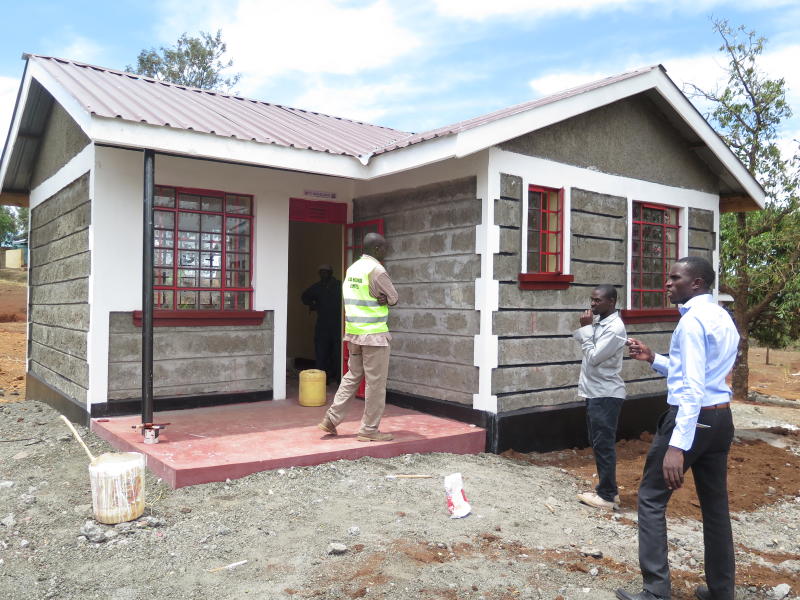 The Senate committee investigating the Solai dam tragedy has criticised the Government for failing to implement its findings.
The ad hoc committee, chaired by Makueni Senator Mutula Kilonzo Jr, said it was unfortunate that the State had chosen to ignore its recommendations "even as cases targeting the owner of the dam seem to be headed nowhere".
The dam owned by Mansukh Patel burst, killing 48 people and displacing hundreds of families in May last year.
Still homeless
The committee in its report recommended that the displaced families be settled on alternative land, but according to Mr Kilonzo, most of them are still homeless.
"Why are we treating Patel as if he is special? You cannot negotiate the law. What the Government is doing is negotiating. This is worrying," said Kilonzo on Monday during the Senate's tour of the dam site.
Individuals arrested and arraigned in court over the tragedy are Perry Mansukh, the general manager of Patel Coffee Estates, and employees Vonoj Jayakumar, Winnie Muthoni, Tomkin Odhiambo, Jacinta Were, Willy Omondi Were, Lynette Jepchirchir and Johnson Kamau.
Kilonzo said the arrest and prosecution of the dam managers did not have to stop the compensation process.
"Mansukh is in court where he is facing criminal charges, but this does not stop compensation. It is worse when it appears as if all arms of Government are defeated in facing the compensation issue," said Kilonzo.
He also alleged that some State administrators had colluded with those handling the matter and sneaked in names of people who were not affected by the tragedy, so that they could be compensated.
During the tour, Kilonzo also accused the Kenya Red Cross of not doing enough to help in the restoration process of the Solai programme.
However, Kenya Red Cross Director Abbas Gullet countered the accusation, saying that the Solai dam tragedy had been politicised.
"Politics has taken centre stage in the Solai issue. That is why we decided to take a back seat. Victims were registered using satellite technology during the disaster," said Mr Gullet.
Environment Principal Secretary Ishmael Noor said court injunctions were hindering the adoption of the report.