MCA admitted in hospital after assault by colleagues over Service Board nominee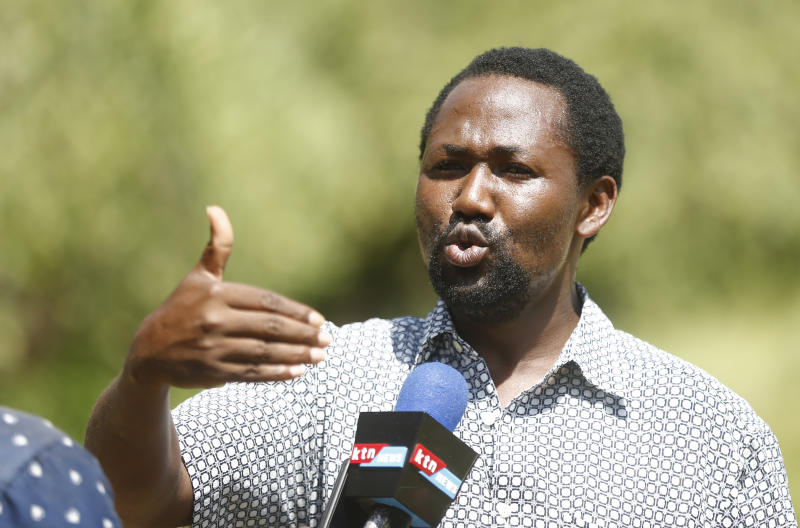 Silale MCA Nelson Lotela is nursing injuries at Baringo County Hospital after he was allegedly assaulted by his colleagues.
Mr Lotela claimed he was assaulted by three of his colleagues at the county assembly following differences concerning disbandment of the County Assembly Service Board.
The MCA, who supported the disbandment of the board, sustained injuries on the head and cheek.
Nominated MCA Caroline Kessei also sustained injuries in the fracas.
The MCA allegedly wanted Solomon Makal, a member of the board, ousted and replaced with Shadrack Mailuk. This led to a confrontation between supporters of Makal and Mailuk.
Baringo County Assembly Majority Leader Kipchumba Tallam said a Motion to disband the board was passed on Tuesday, and members agreed to elect a new board.
"(Some) MCAs had done their part and others were to present their person in the morning, but there (was chaos) following a tie (five each) between those who supported Mailuk and Makal," said Mr Tallam.
Lotela, according to Tallam, insisted that the matter proceeds to the Assembly but due to fears that his side might win other, MCAs attacked him.
"The assembly will crack the whip on those behind the fist fight, including the deputy speaker, who will face impeachment," said Tallam.
Kessei regretted the incident.
The service board, which comprised six members; one Jubilee MCA, one Kanu MCA, the Speaker, who is the chairperson, two officials outside the assembly and the clerk, was disbanded over mismanagement.
MCAs said the board had failed in the management of the assembly affairs, citing salary delays, lack of airtime and cash for fuel.
The board was also accused of nepotism, corruption and sexual misconduct.
"Three of our colleagues locked the two MCAs - Lotela and Caroline Kessei in the office of the leader of minority and beat them up. When we heard the screams, I rushed with sergeant at arms and tried to break the door. They finally opened and we found Lotela on the ground writhing with pain," said Betty Birchogo, an MCA.
The happenings saw the house business suspended for the better part of the day.