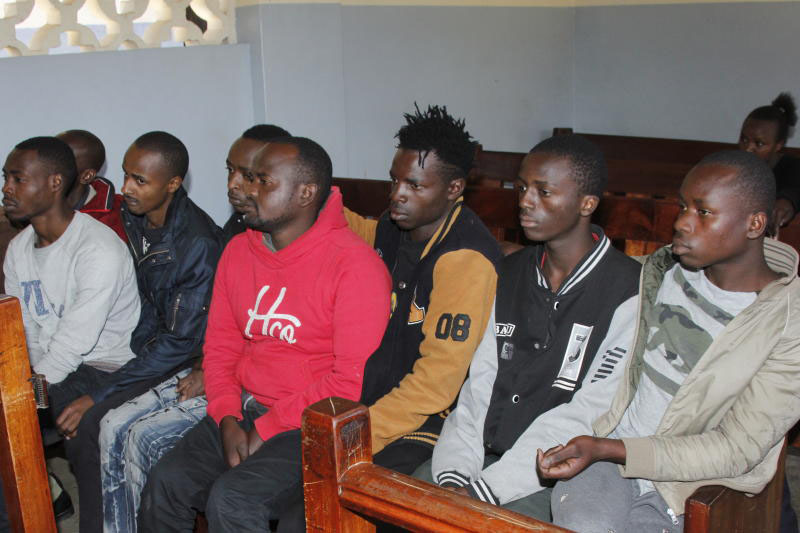 Police have been allowed to detain nine men over the death of a suspect in police cell.
Nakuru Senior Resident Magistrate Yvonne Khatambi allowed the detention of the suspects following an application by the investigating officer for more time to investigate.
Peter Kariuki died in the cell on September 16, at around 5:50am at Teachers police post in Nakuru.
In cell together
The suspects, who were arraigned in court yesterday, according to an affidavit presented in court by the investigating officer, were in the same cell with the Kariuki.
"The nine were in the same cell when Kariuki hanged himself and they hold vital information on his death," read part of an affidavit by Corporal Francis Mulai, who is investigating the matter.
Mulai, through the miscellaneous application, asked that the suspects be detained for five days.
"I request the court to grant me five days to continue holding the suspects at Central Police Station that I may conclude investigations," said the officer.
The nine, however, opposed the application and informed the court they would be available when required, as they resided in Nakuru.
The court, however, ordered that they be detained for three days. The case will be mentioned on Friday.