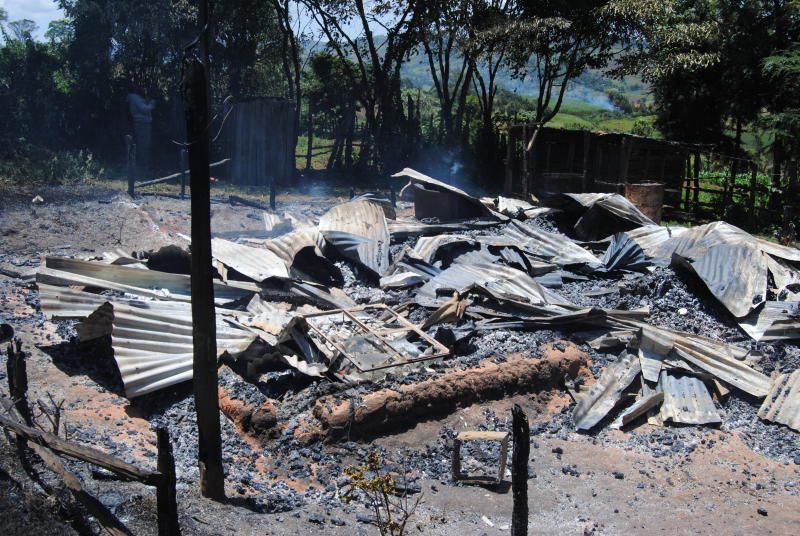 Two people were killed and 10 others seriously wounded with arrow shots in retaliatory attack after ethnic clashes. The clashes started after a herder was killed three days ago at Nkoben in Maasai Mau forest. According to police more than 60 houses were also torched by the assailants in a clash between the Kipsigis and Maasai communities. Those who were injured were rushed to Ololung'a Health Center by Kenya Red Cross personnel and were later referred to Narok County Referral Hospital for further treatment as some had arrows stuck in various parts of their bodies.
SEE ALSO: Kenya's famed wildebeest migration begins without foreign tourist crowds
Tension is still rife in the area as hundreds of young men armed with bows, arrows and spears from the two communities gathered in groups, some watching helplessly as their houses were reduced to ashes. Efforts by the police to contain the two warring groups were futile after 15 houses were put a blaze in their presence destroying property worth millions of shillings.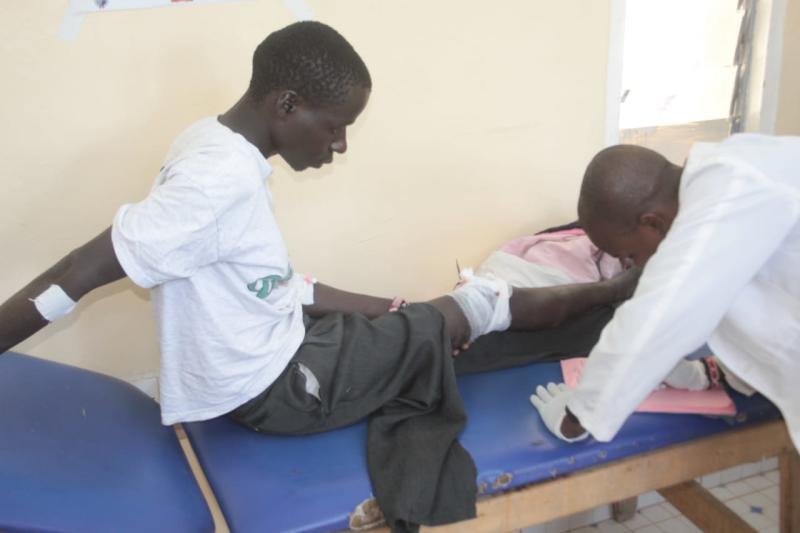 Police had to use teargas to dispatch members of one community who despite holding a peace baraza in the area attempted to put more houses ablaze. Locals who spoke with Journalists accused the police of laxity and alleged bias in addressing the insecurity in the area. "It is sad that people are fighting, houses are being torched as the police who are supposed to protect lives and property are watching helplessly. The government should deploy more security personnel to quell this unfortunate clashes," said Jackson Kamoe, a resident.
SEE ALSO: Top Kenyan athletes open to help heal ailing tourism sector - Eliud Kipchoge to adopt lion
A spot-check by The Standard revealed that the ethnic clashes had spread to Olollipang'ai, Ereteti, Enakishomi and Olmekenyu villages in Melelo and Ololung'a Wards where several houses have been deserted as anxiety. The home of the Narok Deputy Governor Evelyn Aruasa at Olmekenyu was secured with tens of GSU manning it from marauding arsonists.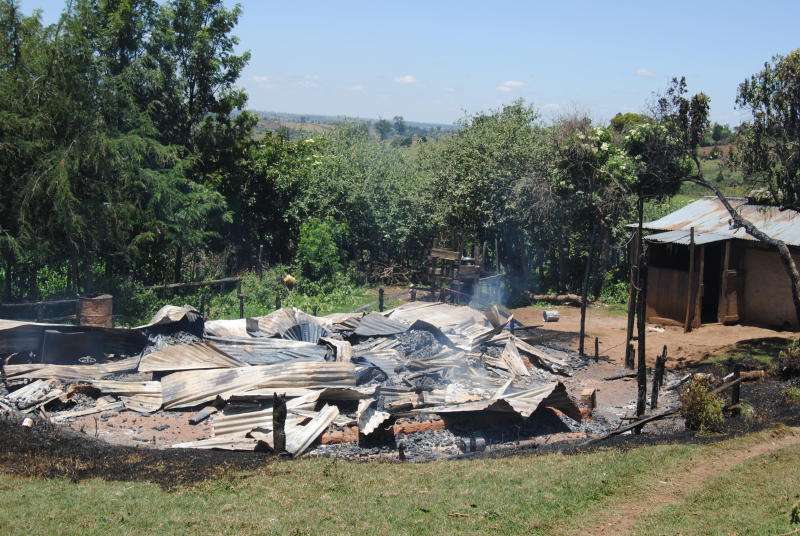 Narok North Deputy County Commissioner Ronald Mwiwawi and his Narok South counterpart Charles Mukele attributed the violence to social media propaganda cautioning residents against posting inciting messages. Mwiwawi asked residents to maintain peace promising that more security personnel will be employed in the area to provide the much needed security. Mr Mwiwawi said several people have been arrested in connection with the ongoing skirmishes and will soon be arraigned in court.
SEE ALSO: Wildebeest migration begins without foreign tourist crowds
Hilary Langat, whose shop was put ablaze lamented that his stock worth Sh30, 000 had been destroyed. "I have lived here for over 15 years and have never had quarrels or disagreement with anyone, but today I am shocked to see my shop reduced into ashes as I watched from a distance," lamented Langat. Similar clashes were witnessed in Olposimoru near Maasai Mau forest in the year 2015 after two herders were shot down by unknown people.