Pleas in Solai tragedy case are thrown out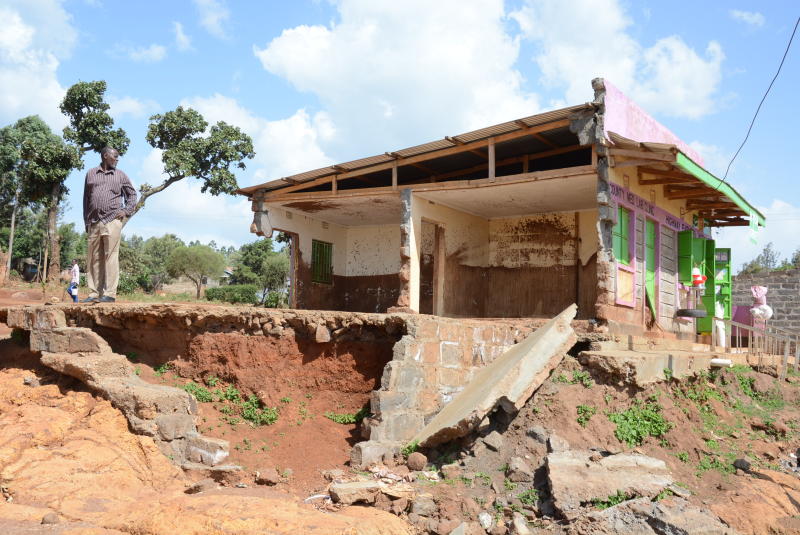 An application by four people seeking to stop their prosecution in connection with the Patel Dam tragedy has been dismissed.
Two senior officials from the county government and two others from the National Environment Management Authority (Nema) had sought a judicial review in a case where they are facing 48 counts of manslaughter. The case is set to begin in a week's time.
The four, in two different petitions, had challenged the decision of the Director of Public Prosecutions (DPP) to charge them, saying they were not directly responsible for the tragedy that left 48 people dead.
In the first petition, Johnson Kamau, the director of water in Nakuru County, and Luka Kipyegen, the Rongai sub-county administrator, had accused the DPP of unfairly targeting them.
They argued that the duty of regulating the use of water was exercised by the Water Resource Authority (WRA) and not the county government.
Court ruling
But Naivasha High Court judge Richard Mwongo noted that the two, because of their positions in the county, knew of the existence of the dam before it burst.
In dismissing the petition, the judge noted that due to public interest and the grave consequences that the collapse of the dam brought, the prosecution of the suspects should not be stopped.
"The matter should proceed and be determined expeditiously so that the matter can be laid to rest."
The second petition was filed by Williec Omondi and Lynette Cheruiyot, both employees of Nema.
The two, through their lawyers, had argued that there was infringement and violation of their rights and that the law protected them from any personal liability when carrying out their duties. But the judge noted that following the tragedy that resulted in deaths, the role of Nema and the accused persons had come into sharp focus.
Nema mandate
He noted that the two, in their petition, had admitted that they were deployed to carry out the mandate of Nema where the dam was located, but failed to do so.
The other suspects in the case are Perry Mansukhlal Kansagra, Vinoj Jaya Kumar, Winnie Muthoni, Jacita Were and Tomkin Odo Odhiambo.