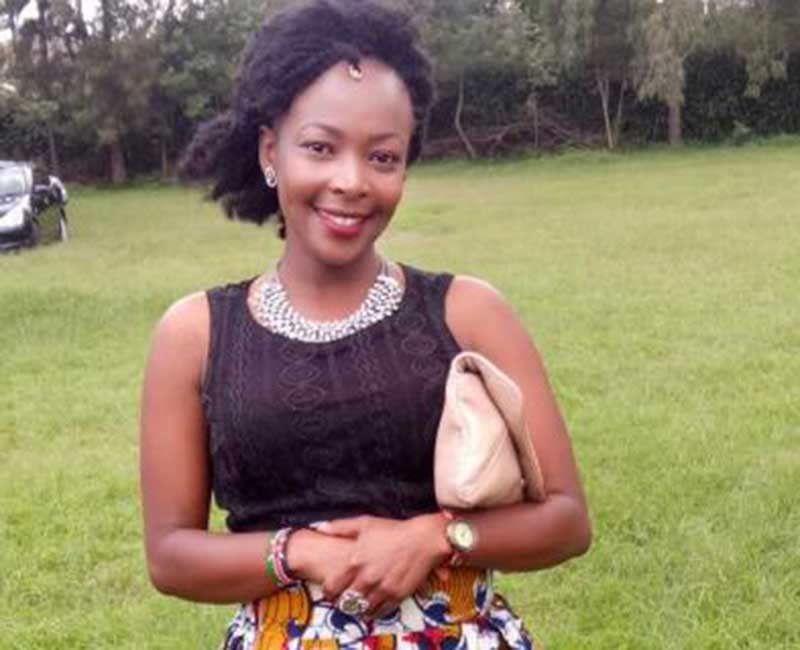 A man accused of killing a Rift Valley Institute of Science and Technology lecturer wants the body exhumed.
Godfrey Kipkemoi Kangongo wants the Nakuru High Court to issue orders to have Irene Jepchumba Boit's body exhumed, weeks after burial, to ascertain the cause of her death.
Kipkemoi also wants the court to order a second postmortem examination conducted by a different doctor and a doctor representing him.
"The accused person may be heard on an application for orders that the body of the deceased be exhumed to ascertain the cause of death and that a second postmortem to be done on the body by a different doctor and a doctor representing the accused person," reads the notice of motion.
Through his lawyer David Mong'eri, Kipkemoi further informed the court in the notice of motion that orders be issued that he meets the expense of the exhumation, and that the court gives directions on who will meet expenses of the second examination.
Read More
The accused also wants the Menengai Police Station officer-in-charge ordered to provide security during exhumation and the second postmortem examination.
Kipkemoi, in a sworn affidavit, accuses the pathologist who conducted the first postmortem examination of bias, adding that the pathologist was known to Jepchumba's family.
The accused claims it will only be fair if a second medical report to ascertain the cause of death, and advance the rule of fair hearing, can be made available to the court. He says the first postmortem report was written in a manner to suggest his involvement in foul play.
The first examination on Jepchumba's body on July 12 indicated that the lecturer was strangled.
The investigating officer in the case has already sought to have the court issue orders to be allowed to take Kipkemoi's DNA samples.
The investigating officer had informed the court that samples were taken from Jepchumba's body and it would only be prudent to take DNA samples from Kipkemoi for comparison.
The investigating officer noted that Kipkemoi was with Jepchumba, 27, on July 6 at Choka Falls in Molo River, Mogotio, her body was pulled out.
The accused had claimed she slipped and fell in the river while attempting to take a selfie.