OCS dies after reversing vehicle runs over him
RIFT VALLEY
By Nikko Tanui | Apr 21st 2018 | 2 min read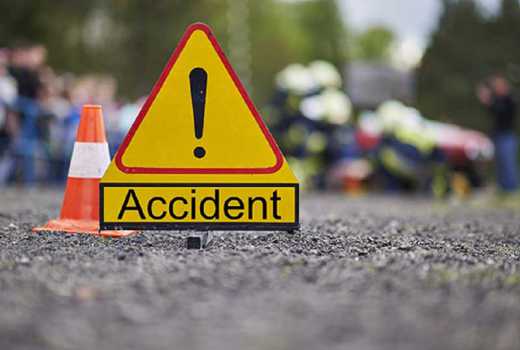 Roret OCS Hussein Ngonga has died after a reversing Toyota Probox knocked him down and run over him.
Kericho Police Commander James Mugera, confirmed the Saturday 11am incident which occurred within Roret Trading Centre in Bureti Constituency.
He nonetheless asked for more time to gather the incident's finer details.
"I have dispatched my deputy to the scene. Kindly give me more time to gather finer details and I will share with you once I get them," said Mr Mugera.
The OCS had been standing at the Roret-Kipranye road junction awaiting a team of local divers to lead them to the scene along the Kipranye River where a drunken man fell and drowned yesterday.
"The officer was standing behind the Probox vehicle when it revered on its own and knocked down the police officer. The Probox driver had apparently forgot to apply the handbrake after parking the vehicle beside the uphill road," said Kisiara ward Member of County Assembly (MCA), Gilbert Ngetich.
The late Ngonga, was pronounced dead at Roret health centre where had been rushed for treatment.
Ngetich, mourned the deceased as a hard working police officer who was always at the forefront in maintaining law and order in Roret area.
A police officer who requested for anonymity since he is not authorized to speak to the press said they were interrogating the Probox driver with the view of establishing the exact circumstances which led to the death of the OCS.