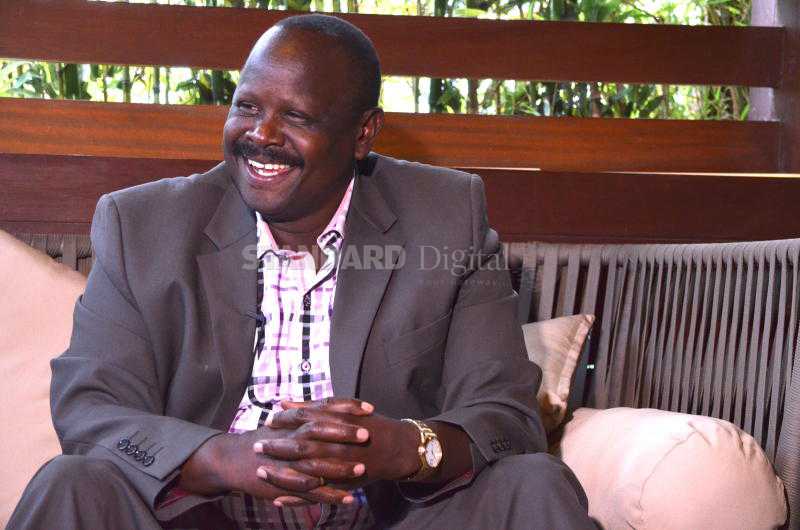 Former governor Isaac Ruto has called for the abolition of the Senate. The Chama Cha Mashinani (CCM) leader argued that the House had diverted from its mandate. "The first Senate started turf wars with governors and I don't expect anything better with the current House. As usual, I would like to be forgiven for speaking my mind," said the former county boss. Ruto was speaking in Tumoi in Chepalungu constituency on Saturday.
SEE ALSO: Make it impossible for Senate to hold Kenya to ransom again
He said senators had become the 'greatest predators' against the counties because they aim to unseat governors in future elections. "This is the reason senators have proved that they are not interested in fighting for an increase of revenue to the counties because if the resources are increased, sitting governors will perform and will, therefore, be hard to unseat by senators who don't have any money," said Ruto. More closely He said the abolition of the Senate would allow Parliament to work more closely with the Council of Governors and members of county assembly. "As of now, county assemblies are the greatest threat to devolution. The end result is that governors are unable to allocate or complete projects because MCAs, for example, want to take 20 per cent of the devolved funds," said Ruto.
SEE ALSO: Leadership crisis jolts Senate as bid to strike cash deal fails
He argued that the assemblies must not be allowed to take more than seven per cent. The former Bomet governor said the assemblies must be limited to their oversight role. "The country should develop a county referendum. It should be possible for a county executive to refer a matter if there is a serious disagreement between the executive and the assembly," said Ruto. He argued that the challenges devolution was facing were because the institutions charged with the responsibility of 'baby-siting' the arrival of the counties did not complete their work.