Presbyterian Church Elder sues church for defamation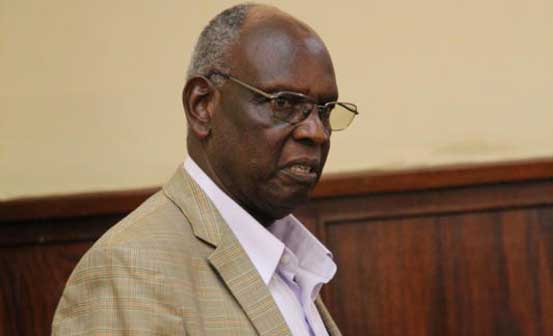 NAKURU: An elder at the Presbyterian Church of East Africa (PCEA) in Nakuru has sued the church and a pastor for defamation.
The church elder, Joshua Kamira Wanjau, and Reverend Llyod Kabaiya appeared yesterday before High Court Judge Janet Mulwa.
According to Mr Wanjau, the dispute stems from the key to a Sh90 million rental house owned by the church.
The key, a title deed, financial returns and other documents related to management of the residential house situated in Milimani estate in Nakuru are all at the centre of the dispute.
Wanjau accused Rev. Kabaiya of unsuccessfully plotting to sell the property at a time when he had received a transfer letter from the Church deploying him to Nteiya in Limuru.
Wanjau sued Kabaiya, the church and PCEA Foundation after a letter announcing his sacking was reportedly read in over 30 churches in November 2013.
Wanjau, who is also a businessman in Nakuru town, is seeking compensation for damages caused by the letter said to have been read on three consecutive Sundays to congregants.
He claimed the announcement depicted him as a crook and an undisciplined and arrogant elder. "As a result, I lost a lot of friends in church and people avoided my business premises, such as Cool Rivers Hotel," he said.
DEMANDED KEY
Wanjau was the chairman of the committee taking care of the rental house. The house, the court heard, had been occupied by a tenant who was paying Sh35,000 monthly as rent.
He said Kabaiya and a section of church leaders had demanded the key from him but he declined to hand it over, demanding that the right procedures be followed. He said the move prompted Kabaiya to sack him through the letter, which was read across all the churches.
"I was the chairman of the caretaker committee, which was in charge of maintaining the house. There was no way I could just hand over the key without permission from other members," he said yesterday.
But Kabaiya, now the Presbytery church minister in Meru, contradicted himself in his testimony . "There was a resolution to sell the house and use the money to fund construction of two houses for ministers," he said.
But when asked to read his statement, he said it was to settle a church debt. Another questions he could not answer was whether he followed the right procedure in sacking Wanjau. The case will be heard on March 22.
Vipingo Ridge launches another highend project
Vipingo Ridge golf estate in Kilifi has embarked on a new development within its 2,500-acre ranch. Known as Vipingo Links, the new homes comprise two-bedroom, three-bedroom and four-bedroom, low-lying houses located a few metres from the clubhouse.