Families around Lake Solai displaced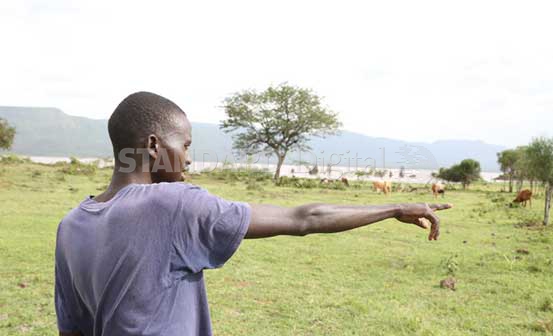 NAKURU: More than 200 families living along Lake Solai in Rongai have been displaced after the water body broke its banks.
Many more are living in fear of being swept away by the raging waters following the heavy rains being experienced in the region.
The storm water from various hilly areas has flooded the lake causing an overflow into residential homes.
The affected residents are now calling on the Government to find them alternative homes as they fear losing their lives and property.
Kabon Cheruiyot, a resident of Koipanan village, said her first born son's house was swept away leaving him homeless.
Ms Cheruiyot is among those living in fear of being swept away by the floods, but she has no alternative home or a place to run to.
"All my neighbours whom we used to help each other have migrated. I am forced to stay here because I have no place to go to. My son's house was also submerged in water," said the elderly Cheruiyot.
Joshua Cheroitich, another resident, said the rains have submerged his three acre farm making it difficult to practice farming, which is his main economic activity.
Mr Cheroitich's house is located 200 metres from the lake. "Last year, I did not plough my land and this year, I am also not going to farm because of the floods," he said.
Miriam Chepchumba, a mother of three said the floods have come with snakes that not only bite people but also feed on their poultry, goats, sheep and even dogs.
"The floods have not only displaced people but have also brought with them dangerous snakes and we fear they might swallow our children because anytime they come to our homes they feed on our stock," she said.
Ruyobei Chief Mark Mogotio said the rains have continued to displace families who are currently being hosted by their relatives, while others have moved to Machinani centre.
Take a quick survey and help us improve our website
Take a survey