Don't confuse residents with empty land promises, MP Serut cautions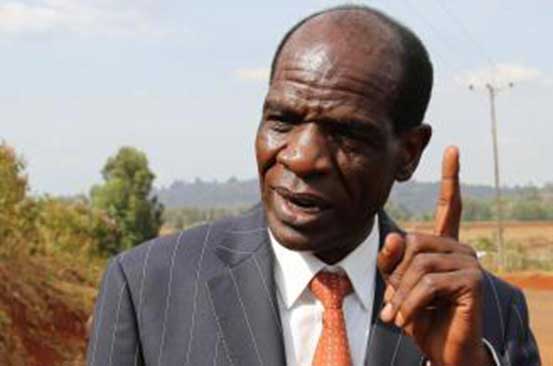 BUNGOMA: Mt Elgon MP John Serut has criticised Cheptais Deputy County Commissioner Omar Salat over claims that the government will allocate land in the volatile Chepyuk Settlement Scheme.
Speaking to The Standard on Saturday, Mr Serut said Mr Salat wants to cause chaos by promising to allocate "non-existent land" to a community whose hopes are pegged on land ownership.
"The Ouko taskforce allocated all the land in Chepyuk Phase 3 and there is no more land. The deputy county commissioner needs to understand this is a recipe of chaos," he said.
Serut claimed Salat is confusing locals and only wants to collect money from them by saying there is land to be allocated.
"The remaining land is only for public utilities like schools, hospitals and polytechnics. There is no more vacant land, let him not confuse locals," he said.
The MP alleged that Salat wanted to allocate non-existent land to former Sabaot Land Defence Force (SLDF) remnants who he claims are close to a former area MP.
He said more than 13,000 people had registered themselves to benefit from 100 plots.
Sporadic violence
"If they fail to get land what will happen? He should be careful not to cause chaos and leave the region in turmoil," he said.
Serut said he has written several letters to Joseph Nkaissery, the Cabinet Secretary for Interior, asking him to terminate the plan. The settlement scheme has borne sporadic waves of violence since its inception in 1971.
Most of the violence is experienced whenever elections approach, with displacements of settlers perceived to be "outsiders".
In 2006, land grievances led to the formation of the SLDF, a rag tag militia that reigned terror in the region. SLDF was crushed by the military two years later. To date, a military camp exists within the scheme.