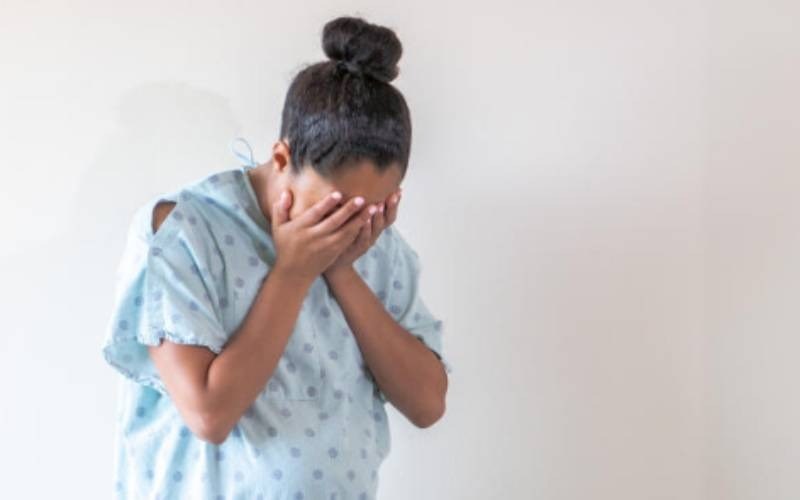 Our social lives and relationships are faced with a number of challenges; especially when a major decision is supposed to be made.
On Wednesday, March 16, we published, on our Facebook page – Standard Digital – a relationship dilemma by a man who suspects his wife could be seeing someone else because she changed her fashion recently.
Hi-Standard,
My name is Sheryl, 27 years old, living and working in Nairobi.
I'm a repeat reader of your Relationship Dilemma column.
I recently discovered that I'm pregnant. It's when my career is starting to take off, and I wasn't prepared to get a baby while I'm still young.
Moreover, I'm not in love with the man who got me pregnant. We met through an online dating app and got intimate only once.
Since then, we've not been speaking. It's clear there was no chemistry between us.
My mum has always warned me against abortion. I'm confused about what to do. Should I give birth and raise the child alone?
READER'S RESPONSES
Japhet Gitonga: 1. You are not young, 2. There's nothing like chemistry, it's commitment. 3. The baby is timely when you have just begun your career. 4. You Don't know who you are carrying. He/she could be the saviour of our nation. Involve the father. If he's not willing, there are many able men willing to shoulder the responsibility- committed to caring.
Stella R O'lum: Yes. Give birth and raise your child. Your career is not at risk. That said, those who are telling her what she should have done before getting pregnant are wasting English words! The baby is already here...Eish!
Destined To Excel: You got intimate just once. How many times were you planning to get intimate with the guy in question, and without protection, for you to start fearing pregnancy? Before you got intimate, didn't you know that there was no chemistry between the two of you?
Ambili Moses: Hi Sheryl. At 27 you are an adult. You are living and working in Nairobi, meaning you are capable of paying your bills. Give birth and raise the kid.
Diana Dazlink: At 27 you should have 2 children. People juggle carrier and parenting. As for whether you love the guy or not. Just give birth the baby is innocent.
Bibianna Kush: Seven years in marriages and relationships is a critical time... Apply Agape, talk to your wife, and pray for stability in your family. It's only a storm that will fade away sooner in Jesus' Name.
Agnes Obenjo: Who am I to judge? Whatever happened between you and the dude has happened. Pull yourself together and be ready to stand for the innocent baby. Who knows what it will be? Have faith and raise the baby. If the dude comes along it is fine, if not just be responsible. It is life.
Purity Gakii George Gakii: Don't worry my dear! I was in that situation, but God stood with me, my boy is now in grade 5, and I thank the Almighty so much. Be strong in the lord and u will persevere, raise your kid and life will continue.
Nelly Radiere: Because there is no reverse in such a situation take up the issue with your mum, even if she talks a negative word over it, take it as a lesson and apologise to her for not taking advice. then request her to help you through until you bring forth your bundle of joy.
Kennedy Macharia Maina: You'd rather raise the child alone rather than abort it. Bear your consequences because you might think when you abort it won't do you any harm while down here on earth but on judgement day you'll answer every question asked for everyone has their records in heaven.
EXPERT'S RESPONSE
Dr Karatu Kiemo is a sociologist and lecturer at the University of Nairobi.
Hello Sheryl, in Kenya today, abortion is illegal. So if you haven't done it, don't do it.
Of course, an old study estimated that there are 300,000 illegal abortions per year while a more recent study put the number at 600,000.
Regardless of the correct figure, you certainly know someone who has done it. If you ask the readers in this forum, the majority of us will tell you that we know a few girls or women who have ever procured abortion.
Indeed, some will also tell you of people who died from abortion or are serving long prison terms for infanticide owing to unwanted pregnancy.
In contrast, pregnancy is neither a disease nor a crime. And because you are likely to be a Christian by faith, it is important to reflect on the fact that while premarital sex is considered a sin, the Bible is quite silent on unwanted pregnancy and on single parenthood.
At 27 years of age, be sure not many people will blame you for getting pregnant or for being a single mother.
The child will also not affect your chances of getting married. It seems that we, as a society, are less judgmental towards the pregnancy and single motherhood of people of your age and much less for those already with a career pathway to talk about.
Since your pregnancy is not traumatising you, as it happens sometimes with rape or incest related pregnancy, it is better to keep the pregnancy and raise the child as a single parent.
In the unlikely event that the child will negatively affect your career pathway, there are still opportunities in marriage, cohabitation or offering the child for adoption.
The baby will thank you and you will have less worry related to the criminality, physiological and psychological health risk and the stigma of abortion.
Finally, next time you have an intimate encounter with a stranger, please remember that there are female condoms and other types of contraceptives. I suppose your concern for the pregnancy means it is the last issue left after testing for HIV and other diseases that often take a longer time to manifest symptoms.