Dilemma: I suspect my husband is seeing from an older woman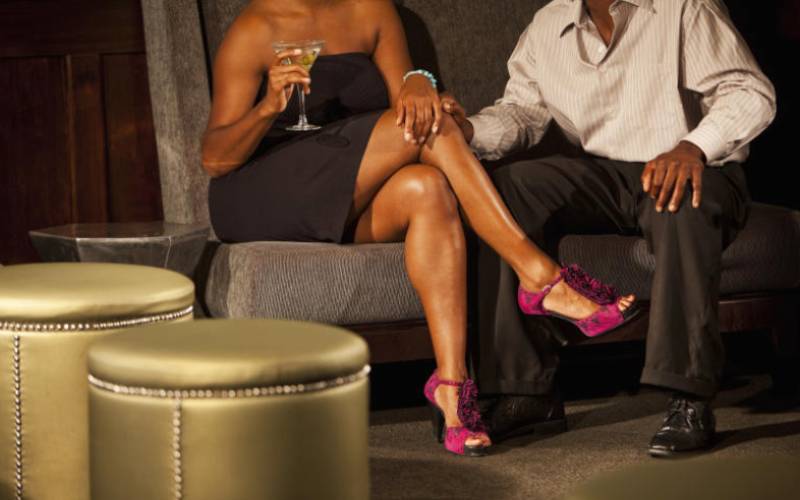 Every mid-week, we publish on our Facebook page (Standard Digital) a relationship Dilemma from our audience.
It is simple, in case you are in a relationship and faced with a dilemma on how to make certain decisions, send us a message on our Facebook page and we will share it with Kenyans.
Below is the story we shared last Wednesday, January, 19, together with sampled responses from some of our readers and input from a social expert.
Hi-Standard
I am Jane from Kisumu.
I suspect my husband of seven years is secretly seeing an older woman. For almost four months now, he hasn't touched me.
Recently, when we were together, a picture popped up on his phone. The selfie photo showed him in the company of the woman. They appeared happy and were in an outdoor place resembling a restaurant.
When I asked him who that lady was, he said it was his Belgium-based aunty, and that she was on holiday in the country.
I recently asked his sister whether she has an aunt based in Belgium, and she said all her relatives live in the country.
Another reason that has made me suspect he's dating the older woman, is that he's been receiving a lot of money via mobile money. For instance, two weeks ago, I saw a message saying he'd received Sh80,000 from a female sender.
The lady looks rich, and in her 60s. What should I do? My spouse insists that he is faithful.
Readers' Responses
Kenyans who came across the post on our official platform on Facebook had the following opinions on the matter.
Rhadet Frank: You and your man are under the care of an older woman. Relax sister.
Linah Brucks: My sister, give me your husband's phone number I congratulate him on your behalf.
Sian Sairo: He is clearly taking one for the team. Have you as a family been having financial issues that have recently disappeared? That's your Sponsor. Regard her with respect and gratitude.
George Wammbua: When that old woman dies, you shall be somewhere in Miami, stay strong.
Alphonce Otieno: It's Natural to suspect your husband because that's what an idle mind does best. The fact that he hasn't touched you for days doesn't mean he is touching someone outside your marriage. You ought to have asked him why he hasn't played his roles instead of this.
Shan Raph: Look for a side young guy as you enjoy your husband's sugar mummy.
Mamboleo Derrick: When a man says he is faithful, he is faithful.
Men don't lie in this country. It's illegal.
Wairimu Gitau: Two options, he cheats with an old lady and you get to eat her cash or he cheats with a slay queen and she gets to eat your cash. Make a choice pretty girl make a choice.
Shebba NyarLawi KAwuor: Seven years is long enough to know his whole clan. You seem not to be married to this 'jaluo'. Cohabitation is the right term.
Boniface McZablon: Help him with ideas of how to invest the money. The old woman will get older soon and you will be left with your husband.
Expert's opinion
Dr Karatu Kiemo is a sociologist and lecturer at the University of Nairobi.
Hello Jane, before the advent of the phone, perhaps gossip was the single most important source of suspicion of cheating in a relationship. Then, and even now, the power of hurtful gossip is seen in people's extreme fear of 'what will people say'.
Nowadays, the phone is the major intruder in an intimate relationship. Just like in hurtful gossip, unauthorized access to a partner's privacy in the phone doesn't seek to authenticate information. Instead, it labels all that we are not sure of as a suspect.
For example, in your partner's phone contact book, there will be several women's names whose bearers you do not know. Strangely the mind will lead you to suspect ALL of them. In other words, people see what they want to see.
It is a good idea to avoid intruding on your partner's phone or else the two of you negotiate into having open access to each other's phone. Of course, the latter is harder and unnecessary. Privacy is not necessarily hiding mischief.
In the meantime, while the truth of an individual's private life is not easy to know, my guess is that the reason he hasn't touched you for months is not the 60-year old lady whose residence is thousands of miles away.
That does not mean he can't one day wake up and head abroad. He can. But there is no way of knowing that. Even a machine lie detector has a chance of getting it wrong. So believe in what he has told you (about his faithfulness) and if you get it wrong, your conscience will be clear.
Moreover, do not forget to plan your own life with different scenarios in mind, including the one that he's gone to Belgium, Malindi or just changed residence in lovely Kisumu