Relationship Dilemma: Should I tell my wife I secretly got a vasectomy?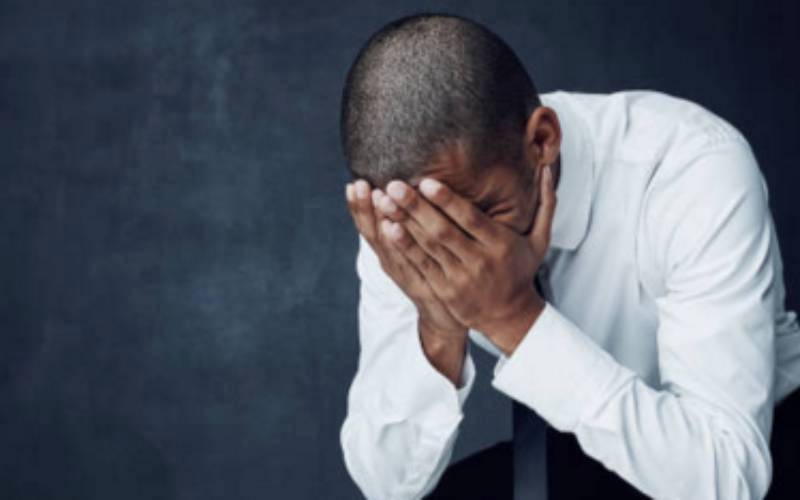 On Wednesday, October 27, we published, on our Facebook page – Standard Digital – a relationship dilemma by a Kisumu-based woman. Below is her message:
Hi-Standard,

Kindly hide my identity. I am a 38-year-old man, living and working in Kisumu.
I am married and a loving father of two children. My wife is 31 years old. In May this year, I secretly underwent a vasectomy. I did not consult my wife. She has been pestering me that she wants a third child.
Almost every month, she's been doing pregnancy tests, which have been returning negative.
She's now contemplating seeking medical help. I know where the problem is, but I fear telling her.
What should I do? Should I go ahead and confess? She might leave me because she'll feel betrayed.
What Kenyans think
Kenyans took to the comments section under the post to share their advice.
David Omoke: You owe nobody an explanation. It is you who takes care of the children and you wanted two. It is time to test her faithfulness. Keep us updated on how the KisuCinema will end!
Isaac Lodenyo: Kisumu Man, have courage. Tell your wife you don't need a third child, you are very comfortable with the two and you plan to do whatever you did. Be 100% sure she won't leave if she loves you. Love comes fast than children, Next time she tells you about getting a child will be a good time to inform her about the vasectomy and how it's of advantage to her.
Leezy Liz: Kisumu man, vasectomy with 2 kids, don't stress, very soon she'll break the news that she's paged for you.
Maureen Awino Amabakale: First of all, congratulations on taking charge of your reproductive health... yes you may inform her about your choice... this is your right as an individual!
Mose Mike: Some issues are better handled within your marriage as a collective responsibility. Just own up and confess, the earliest the better.
Elijah Kitur: It is very wrong for a husband to fear his wife. You're a total failure. It'll be good if you tell her the truth but you can't do so because you fear her. Send someone to speak to her on your behalf as you pray hard that she doesn't beat you upon receiving the "bad news".
Evans Ochieng Awimbo: You are the one to raise the children and if you choose to have a vasectomy to take care of your current children, your wife should not be the one to seek additional babies. Let her seek medical attention then tell her the reality of raising children with the current economy.
Issy Miano: It's your right not to want more children and I applaud you for making that personal decision. Now face her and tell her the truth.
Sally Mike: First you are not faithful to your wife that is why you went through the process alone. There is nothing to help you, she genuinely needs a child to give her or face the consequences.
Arap Mibei Mibei: Don't worry as yet she will seek medication and the outcome will surprise you, that is the day u will tell her the truth and nothing but the truth.
Expert's opinion
Dr Karatu Kiemo is a sociologist and lecturer at the University of Nairobi.
Hi,
Thumps up for choosing a scientific approach to control the size of your family. You have dared where a huge proportion of men, even in countries with high uptake of modern family planning, don't. Family planning is, as the term clearly states, a family matter. We live in a real-world where extramarital affairs are not uncommon.
For example, some research found that 60 per cent of married women had a child from an affair. I fear what your action would be should your wife ever show up with a pregnancy. It is important to preempt that by disclosing and underlining that vasectomy is not only irreversible but also failure-proof. Should your wife insist on bigger family size, you can talk her into adoption which would go a long way in making our world a better place to live in. Finally, it is cumbersome that a lie or a secret begets another lie to cover it. That would make you always cautious and calculative of actions, words and thoughts. In this short life we live, you don't have to carry burdens that you can avoid. Tell the truth to set yourself free. And hope that she doesn't have to leave you because with vasectomy starting another family may be a bit harder for your mind especially in a cultural context where a woman can leave with total or near-total control over children's custody.