Relationship Dilemma: My husband lost interest in intimacy, should I replace him?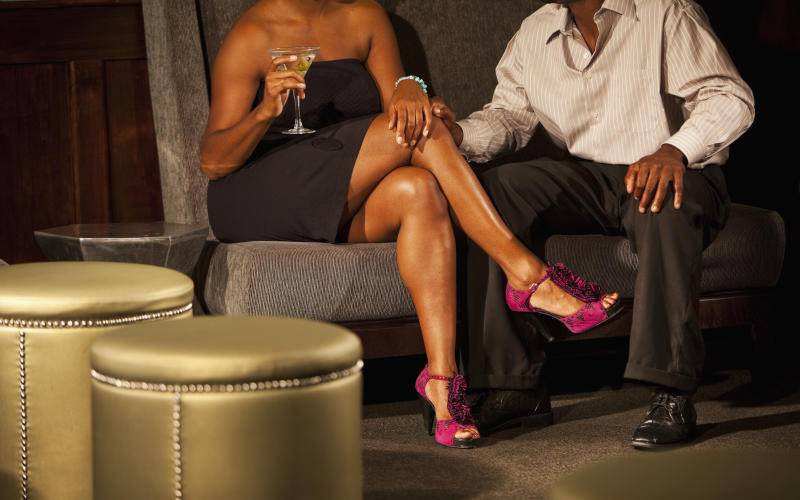 On Wednesday, September 29, The Standard shared, on its official Facebook page, a relationship dilemma from one of its readers. We sample some of the advice shared by Kenyans, and also an expert's opinion on how the reader can come out of the confusing situation.
The Standard publishes on its verified Facebook page (Standard Digital) a relationship dilemma sent to us via our Facebook inbox every Wednesday mid-morning.
If in need of relationship advice – from an expert, or are seeking to get Kenyans' opinions on a certain confusing relationship situation – send us a message via Facebook, with the title 'Relationship Advice', and we will escalate the message to appropriate respondents. We guarantee you dignity by hiding details that could lead to your identity being known or exposed.
Hi,
I'm 48 years old and a mother of four. I own a couple of businesses in Nairobi, which are doing well. I'm married, and I'd say my spouse is generally a good man. He and I, however, have not been intimate for four months now, and it appears he's lost interest in intimacy. He is in his late 50s. I recently shared my domestic challenges with two of my friends. One recommended that my husband and I should visit a counsellor, while the other one suggested I get a young man specifically for intimacy; she even shared the contact of a man she believed would be of help to me. Two weekends ago, I was bored at home and decided to reach out to the young man. We went out, and I liked his company. He is charming and appears ready for the arrangement. I am, however, scared that I'd be putting my marriage in jeopardy. I've tried speaking with my spouse, but he doesn't appear interested in finding a long-term solution. What should I do?
Please, advise.
SAMPLES OF THE ADVICE WE RECEIVED FROM READERS
Ann Musumba: The same friend who readily connected you to the young man will readily share your moves with your husband and break your marriage. Four months is such a short period and maybe your husband going through a difficult phase and needs your support. Be a little bit patience
Michael Wambua: The first thing you should do is to stop stressing your husband. Men don't lose interest in the women they love unless the woman is stressing them. Secondly, don't think that he doesn't sense what you are doing. He possibly knows. That is more stress. If you don't stop you will even kill him through depression and then your young man and his friend, whom I suspect they are doing what he is doing with you, will also defraud you. Begin by making your man happy. He will revive
Adda Jeremy: Why are you confusing yourself madam, these young boys have got no future. They will just use you, eat you up and ruin your life and you end up regretting it for the rest of your life. Seek a wise solution or suffer the consequences alone at the end of the day
Emanuel Nyangweso: Stop tormenting yourself go to church and join praise and worship and start giving thanks to the Lord every up and down of your Life and Surrender your Husband to the lord and pray for him you need Jesus in your life and let the young man be Jesus and wait for your miracle. Jesus is the only answer to all your issues. Believe in him and Surrender all your burdens to Him in Jesus Name.
MC John Bull: The moment you mentioned a Ben 10. You were done. Devil has now comfortably tilted his view towards your marriage and you are under his surveillance. You should be very worried. There have been many bad testimonies from such thoughts only. Repent, solve the issue like the woman you are and disassociate yourself from such friends.
Jose Ngoloma: Move on with the young man since you forget that marriage is for better or for worse. I think you are the problem.
Josephine Kingangi: First, don't do it. Secondly, just don't do it. Lastly, I repeat, just don't do it. What if it's your husband opting for another woman? Finally, I can assure you, that no one has ever died for lack of it. Stay faithful. Please God rather than yourself.
Dorcas Mwaniki: I have been thinking money is everything and makes one happy until now that I have read this post. It is not everything. This is the beginning of your downfall, you can try to visit a counsellor to save your marriage, this young man will only give you pleasure for sometimes n take advantage of your money and by the end of it, you won't get help at all.
Godfrey Odida: Be wary of these young lads in their late twenties and early thirties, they are predators. A woman l know well was in a so similar situation as yours, got entangled intimately with the young man, in moments of bliss, they posed for photos in compromising acts after a year or two, the young man started blackmailing the women by threatening to post her nudes on these streets. She would send cash until she broke down mentally, we had to inform the hubby to arrest the situation, luckily the man was forgiving, she learned it the hard way. How did the person recommending him to know she can satisfy your coital needs? Be wise and keep off, if need be look for one within your age bracket with a name and reputation to protect.
Maria Annie: Just divorce him and marry the arrangement
EXPERT'S ADVICE:
Dr Karatu Kiemo is a sociologist and lecturer at the University of Nairobi.
Hi,
Marriage is, just like friendship, a voluntary engagement between two parties. You can choose to alter initial expectations. But the children are not part of that agreement and are likely to be aggrieved when you choose an extramarital affair. You did well to speak out about your problem but do you know why you ignored the counselling option? With good health, the late 50s doesn't translate to the inability for intimacy. That means whatever is disabling your husband can be resolved later. If the social & psychological relationship will have been messed up, then a comeback might be hard. Sometimes the loss of intimacy may be caused by the partner's issues. It would pay to examine the self and to more strongly seek counselling for the two together. Sometimes accidents happen. You may need to examine how you would deal with any outcome of the extra affair. It could be a disease infection, a sexual addiction with the young man, an estranged relation, or the husband falling in love with someone else. Finally, if you can, avoid tossing a coin on the issue at hand and any other that life presents. Good luck with your choices