Gospel singer Ole Willy stirs controversy
PULSE
By - | January 11th 2013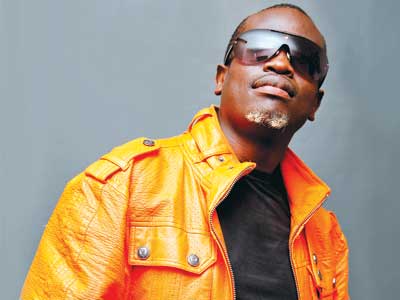 Eldoret-based gospel singer Ole Willy stirs controversy
Eldoret-based gospel singer Ole Willy stirs controversy, alluding that one of his mentors Daddy Owen, can't claim to own the Kapungala music style. Kevin Oguoko gets him talking
Pulse: Your music has the feel of Daddy Owen's Kapungala signature. Doesn't that make you a copycat?
Ole Willy: Well, the Kapungala style was pioneered in Eldoret, my hometown. Tobina and Keroro and generally most songs in Daddy Owen's Kapungala album were recorded Eldoret. It is a style my town owns, not an individual.
P: Are you alluding that Daddy Owen should not claim that he owns the style?
OW: Many artistes have been fusing the West African lingala tune into gospel songs. I am one of these.
P: And you don't acknowledge that Daddy Owen was the first one to go this direction, right?
OW: It is true Daddy Owen pushed and popularised the style all over the country but it was all out of Dr Eddie's great efforts — as the producer behind the beat. And we all know that Dr Eddie is from Eldoret...
P: You sound enraged like an artistes holding a grudge. Is there something we don't know about you and Daddy Owen which needs clarification?
OW: Not really. I am just clearing the air...
P: How did you get into the gospel music industry?
OW: I met Rufftone during a concert in Mathare, Nairobi. We went to his house and from then, we became friends. That is how I met his brother Daddy Owen. It was through them that I got fussed into gospel work.
P: And then...
OW: Daddy Owen became a dear friend. He would come to visit me in Eldoret. He suggested we do some music and introduced me to R-Kay.
P: A couple of weeks back you released your debut album Moto Bila Moshi, in Eldoret — with key Nairobi singer's attending the ceremony. Was the Eldoret launch a show of rebellion to Nairobi promoters as many viewed it?
OW: I was born in Kakamega and raised in Eldoret. I am more popular in Eldoret. Besides, I wanted to prove that you can be true to your roots and still have major success. And so I did!
P: How many copies have you sold so far?
OW: On the album launch day, I printed 2,000 copies and sold 1,500. The remainder was delivered to music stores. They have since run out of stock and I am making fresh supplies.
P: Your Hafungi Macho song with Daddy Owen and Danco won the Groove Award Collaboration of the Year in 2009, but you never appeared to acknowledge the win...
OW: When all that was happening, I was in Nigeria doing missionary work. Back then, I was more into preaching than ministering through music.
P: When and why did you moved into music, full-time?
OW: The personal income I was using to support my travels was not sufficient. I don't travel much anymore. I have a wife and kids who are looking up to me. Since I'm now more at home, I can do lots of music.
P: What does your Glory to God Ministry major in?
OW: We help children in most parts of the country. We give food aid to schools. We also counsel young people.
P: You are also a farmer?
OW: I do maize farming, plus side business here and there.
NHIF boss Kerich not cleared, says graft body
The Ethics and Anti-Corruption Commission has rejected claims that the former CEO of the National Hospital Insurance Fund Richard Kerich has been cleared in a medical scheme probe.