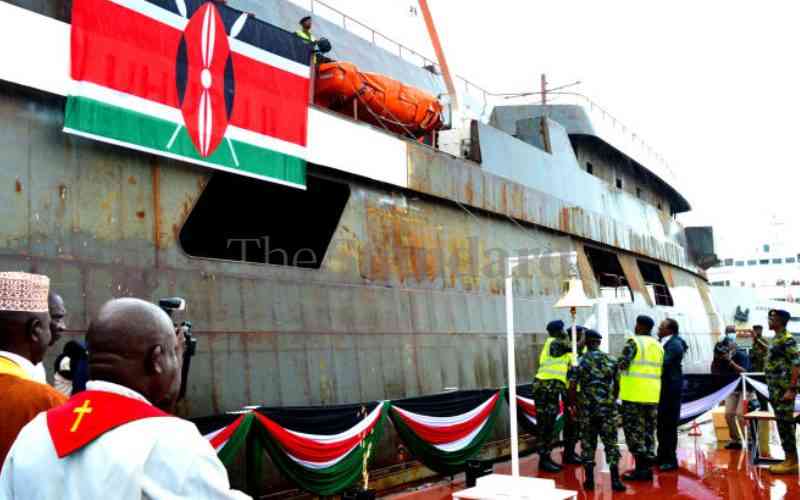 President Uhuru Kenyatta on August 2, 2022, hit out at the 'hustler narrative' being pushed by some politicians and urged Kenyans to vote wisely. This came as President Kenyatta concluded commissioning projects in Kisumu.
The president is said to have met Azimio presidential candidate Raila Odinga's allies and urged them to ensure there is large voter turnout.
Uhuru while launching MV Uhuru II at the Kisumu Shipyard, poked holes in the hustler narrative, which Deputy President William Ruto and his Kenya Kwanza allies have been pushing.
Although he did not mention his deputy or the Kenya Kwanza brigade by name, the president said the narrative had been misinterpreted to portray some people as belonging to the low class.
"I do not have a problem with hustling but it must be a step towards something greater," said president Uhuru.
The president said those who were pushing the hustler narrative were taking the country in the wrong direction.
According to the president, promoting the culture in a way that portrays Kenyans as people who cannot grow is wrong.
"When you want to limit yourself to think everyone else is bad and promote a way of thinking that does not encourage, I think you are taking this country in the wrong direction," he said.
The hustler narrative has been a key component of Ruto's presidential campaigns, through which he says he will turn around the fortunes of the poor masses who are toiling hard to make a living.
The DP has been promoting what he calls the 'bottom-up economic model'.
Yesterday, however, the president criticised how some members of the political class were promoting the hustler narrative, adding that their version does not inspire any hope.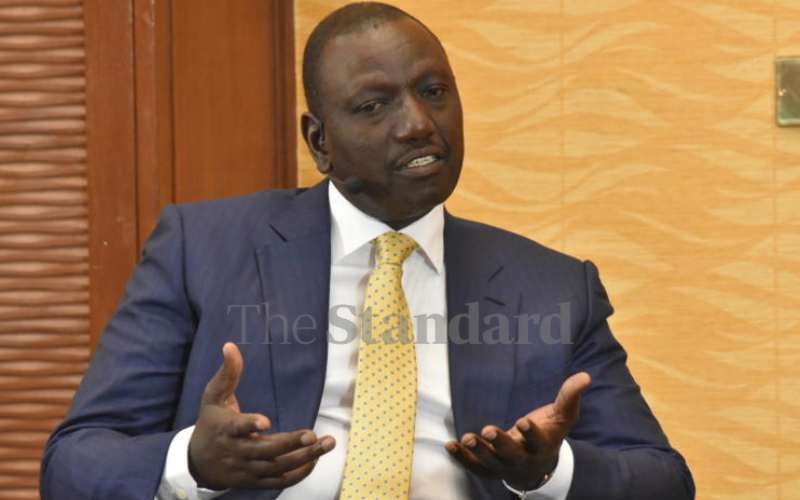 Wealth creation
He said focus should be on wealth creation.
Citing the example of a woman who had initiated a clothing facility dubbed 'Dada Export Processing zone (EPZ) limited' and employed over 150 casuals within a month in Kisumu, he argued that there was need to focus on creating a wealthy nation.
"We should aim to create a wealthy country where every citizen is proud to be in because they share equally in its wealth.
"The woman had previously employed casuals but now has up scaled to permanent and pensionable and thus they have steady jobs that can enable them take mortgages and build homes. To me that is a way of building this nation. Her target is that by December this year, she will have employed 3,000 people," he explained.
President Kenyatta added: "A wealthy nation is determined not by how many wealthy people you have, not by how much money you have but how much wealth you create as a nation and the number of job opportunities you create as a nation and how many young men and women, you can employ.
Large turn-out
The Standard has learnt that while on a tour of the clothing facility which he officially commissioned, Uhuru announced that some funds will be released towards expansion of Dada Export Processing Zone (EPZ) Limited.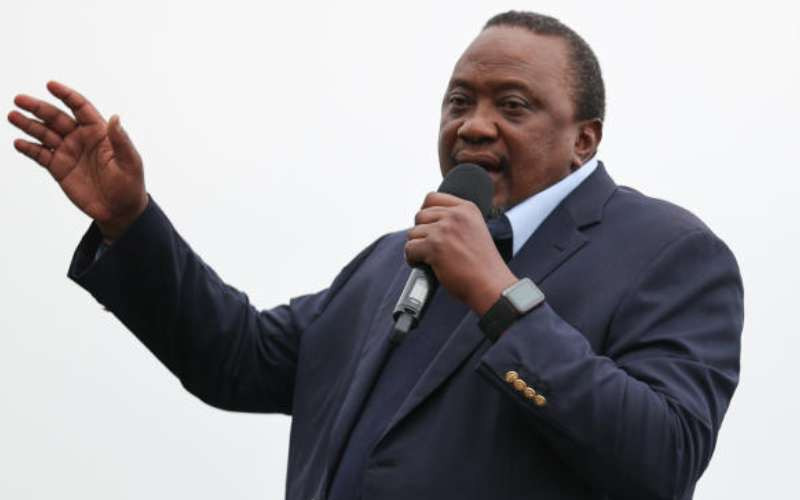 The funds will be released under the small and medium-sized enterprise programme to support the business initiated Benter Mwalo.
The facility is situated in Riat, Kisumu West Sub-County.
During his visit, the president also rallied the region to turn up in their numbers and vote for Raila. He said he believes Raila has the ability to transform the country and continue with his development agenda.
The Standard has established that he met several leaders from the region and rallied them to consolidate votes for the ODM leader.
He urged the leaders to be at the forefront in ensuring that there is a huge voter turnout.
The president, is today, expected in Kisii County to commission a number of projects.