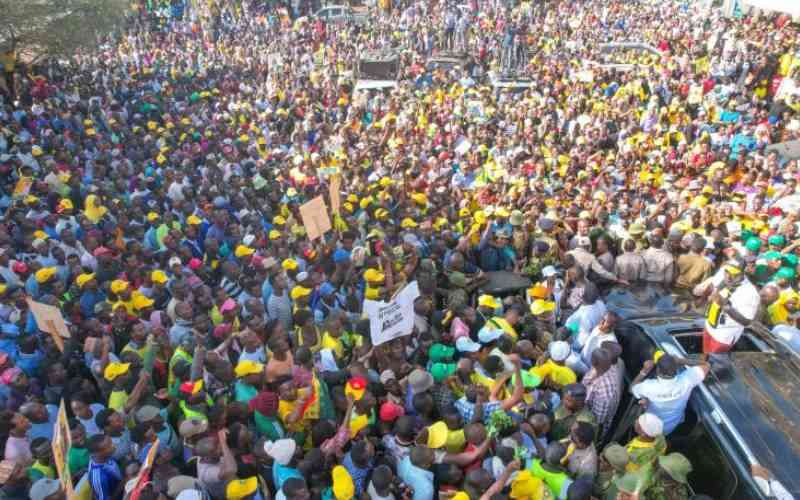 Deputy President William Ruto has asked residents of Arid and Semi-Arid Lands (Asal) counties to reject Azimio la Umoja for pushing to revive the rejected Building Bridges Initiative (BBI).
Speaking during a campaign tour in Marsabit County, the UDA presidential candidate claimed Asal counties would be the biggest losers if the BBI was revived as they would lose billions in allocations under the equitable share to the devolved units.
He claimed the loss to Marsabit County alone would be in the region of Sh2 billion annually.
According to Ruto who spoke in Moyale and Sololo townships as well as Marsabit town, anyone promoting the ideals of the BBI did not wish the Asal counties well and should be rejected at the ballot.
"You should also reject locals who are supporting Azimio because they should have the courage to challenge the logic from within but they are not doing it," Ruto said.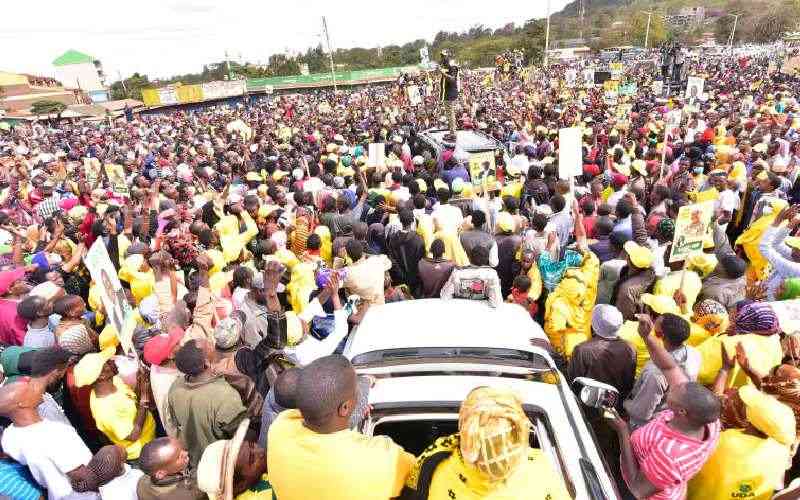 He also blamed the handshake between the ODM) and the Uhuru Kenyatta faction in Jubilee saying it was squarely responsible for the national food deficit and rising food prices in the country.
"When the government was working under Uhuru Kenyatta and myself, unga was just Sh90, now it is bending towards Sh200 for a 2kg packet. They are also responsible for the rise in fertilizer prices when a 50kg bag was just Sh2500 during our first term," Ruto said.
Ruto accused Raila of having no development footprint in Marsabit.
Further, he singled out only two MPs Dido Rasso (Saku) and Senator Naomi Waqo (nominated) as those who had fought against moves to water down the state allocation to the area.
"I know there are many local leaders supporting me at night and there is a reason they can't do it in the day time," Ruto said.
At the same time, the DP said locals had lost over 3,000 livestock in tribal skirmishes and pledged to compensate all farmers who had lost animals and those whose houses had been burned. Also on the visit which continues today were UDA governor candidate Kello Harsama and several MPs.
Download the BBI Judgement by all seven Judges - Civil Appeal No. E291 of 2021