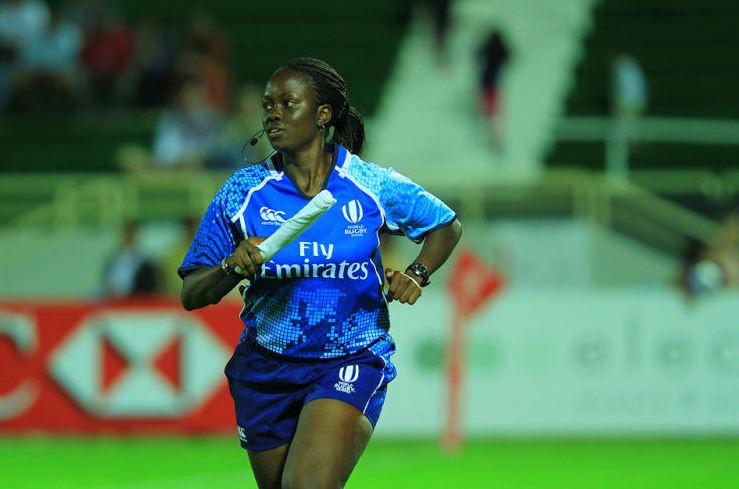 Celebrated rugby referee, Peris Mukoko-Wanyaga does not think she has had her biggest accomplishment yet, despite having a long list of impressive ones.
To mention a few; in 2013 she became the first female in Kenya and third in Africa to become a certified World Rugby Licensed Educator; in 2014 she was nominated as one of the three leading Women Referees in Africa and in December that year, she was an assistant referee for the HSBC Women's 7s Series in Dubai. And those barely scratch the surface.
Before all that, she was one of the members of Kenya's first women's national rugby team, yet rugby was not a path she thought she was going to take.
Her mother was a netball and volleyball star, and young Peris was more interested in those, just like her mum had been. Naturally into sports, she also tried her hand at football and basketball, but the high school she joined ended up changing all that.
"Getting into rugby was not optional. I got into it through the school's tradition at Saint Mary's School on Wednesday afternoons during Prescott Cup. The coach at that time and the teacher in charge encouraged us to take up the sport as part of our gaining hours for the CAS (Creativity, Action & Service) programme," she says.
What started as a requirement became a hobby, and finally such a passion that she now does not think she would have pursued any other sport as intently and would not change a thing about her journey if she were given a chance to do it all over again.
Peris would eventually represent the school, her club and finally the country in the sport. Her desire to be constantly in the game would not allow her to sit quietly in between seasons, and it sparked her interest in refereeing.
"The national women's team, which I played for between 2005 and 2008, only had two fixtures per year with long breaks in between," she says.
She has always been a risk-taker, and idling in-between seasons was not her style at all. She loves to be constantly in action, something that is in her blood and also stemmed from an adventurous childhood.
While her sister taught her to be cautious, she also grew up with two elder brothers who taught her to hold her own in all that she did, and that risk-taking had rewards. Her entire bloodline made her as active as she is.
So she could not bear sitting out the action in rugby and decided to do something more involving. "In 2008 I picked up refereeing to keep in touch with the sport and switched to it fully," she says.
As a woman in a male-dominated sport, she has not had the easiest time, but she says that the mindset is shifting towards inclusivity and equity.
"It is still challenging because I have had to fight hard for all I have achieved and it has taken longer than expected. I am glad to say the challenges I faced when I started are slowly disappearing and it is getting easier for more women to step into varied roles in the sport," she says.
She has indeed held various roles since, also because as she has believed since she was 19, "nothing is permanent except death and taxes." Among others, Peris is currently a director at Kenya Rugby, has just completed her online course from the London School of Economics in Public Policy Analysis and is now putting the final touches on her MBA.
Family, as always, has been her biggest influence in getting so far in life, with a winning attitude.
"My parents, Mr and Mrs Mukoko, are the foundation I have continued to anchor my compass in life from. My father taught me that attention to detail is important in all one does and that if it is not in your control, you do not need to let it have a material effect in the next course.
My mother taught me the importance of balance in all I do, learning how not to tip the scale, but to always ensure that I understand that each day gives one a new page on life. She has also taught me how to ensure as a wife, mother and daughter I embrace and ensure that I do not lose myself through it, but strike the mid-point and compartmentalise while at it."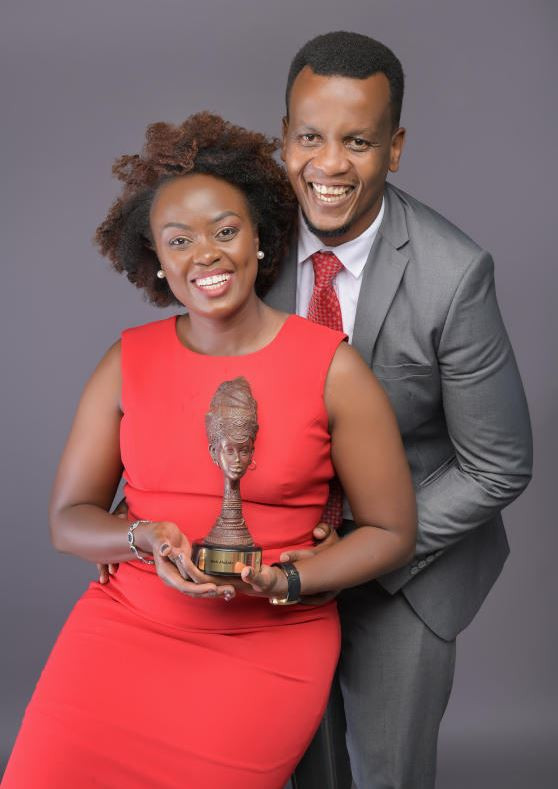 It has come in handy when balancing a full-time career, being a wife and mother, juggling various rugby roles and furthering her education all at the same time.
"My family are supportive, they are my number one fans. I receive so much support and encouragement from them and this makes me want to continue doing more in this sphere," says Peris.
And what is her life philosophy? "In the words of Paul Pollman, finding a purpose and letting it drive you. What also keeps me going is the purpose of what I continue to achieve and the foundation it is laying for not only my children, but for the generations to come," she says.
Last year, she had what she considers the most memorable moment in the course of her career, which was receiving the World Rugby Women in Leadership. Peris hopes that in the course of her work in rugby, she will be able to increase the diversity and inclusivity of women in all facets of Kenya and Africa.
She believes being a successful rugby referee takes discipline, hard work and having a growth mindset and listening to feedback.
"I would say the top three skills needed to be a successful rugby referee are communication, game awareness and discipline. I have gotten to where I am by learning from mistakes, listening to peers and seeking out opportunities to test out my skills and knowledge of the rugby laws," she says.
"I do not think there is anything I could have done better. This path continues to give me a new page to write on each passing day."
At the end of it all, she wants to be remembered by family, friends and other people she has encountered "as the lady who never let fear cripple her dreams, but always open to speaking her mind and living the life she was gifted by God."
For now, however, she is nowhere near done. "Watch this space, I believe we are still walking this journey and I am hoping to have another sit down with you once another feather is added to the cap," she says.