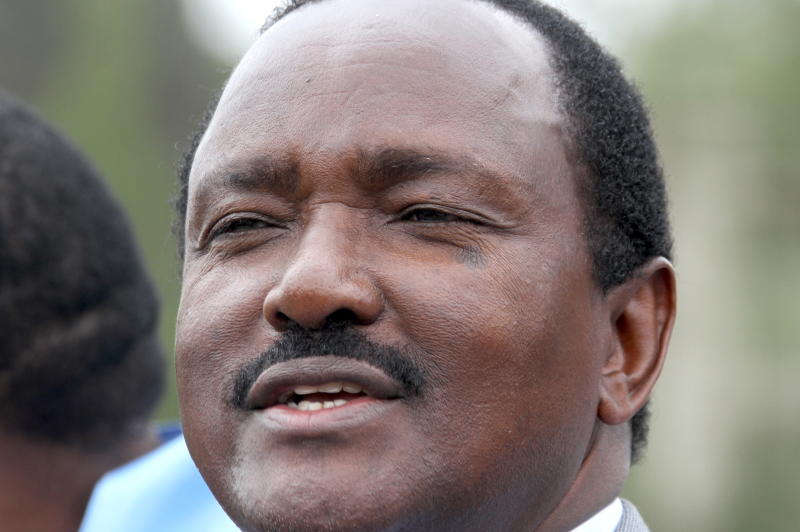 Wiper leader Kalonzo Musyoka yesterday appeared before the panel conducting interviews to pick a running mate in Azimio.
Mr Musyoka said he did not want "to give anyone excuses" to object to his bid to be Raila Odinga's running mate, hence his U-turn on facing the advisory panel vetting the potential deputies.
"I did not want to give anyone an excuse whatsoever to say that aligoma kuja (he refused to come)," Kalonzo told journalists yesterday when he emerged from a two-hour session with the panel.
He said that the decision was his, amid reports that President Uhuru Kenyatta had a hand in his change of heart.
The Wiper leader added that his move was informed by the respect he accords the Noah Wekesa-led advisory panel. "The Committee has great and experienced men like Archbishop Njenga and Archbishop Zacchaeus Okoth. I looked at that in my own right and said why would I not want to go and meet Archbishop Okoth?"
The former vice president refused to describe yesterday's meeting as an interview, insisting that it was "a very useful conversation."
"...I'm not at liberty to divulge the contents of the conversation - not an interview," Kalonzo stated.
The two-day interviews that ended yesterday were not mandatory.
"One of the hallmarks of leadership is making decisions, being extremely decisive - saying what you mean and doing what you say," Kitui Governor Charity Ngilu, the fourth nominee to meet the panel, said of Kalonzo's U-turn.
Kalonzo's move caught some of his allies flat-footed. Makueni lawmaker Dan Maanzo said he had advised his party leader against attending the interview, as Raila had not been through one.
"Kalonzo chats quite often with the president, but I don't know what happened," Maanzo said. "It was a great sign of humility."
Maanzo insisted that Kalonzo was the best bet for Raila in his bid to succeed Uhuru.
"Without Kalonzo, Raila cannot win. If he (Raila) doesn't believe this let him try (and run without Kalonzo)," Maanzo went on, alleging that Raila was being mismanaged by "those surrounding him."
"The presidency is Raila's to lose and I hope common sense will prevail."
The Wiper leader's U-turn, and statement, reflects some fear over the consequences that would have resulted from a non-attendance.
The panel had said that the attendance, or lack thereof, of any shortlisted deputy presidential aspirant, would not influence it's decision.
The seven-member panel was expected to present Raila with a name, or names, of the potential running mate(s) yesterday.
Peter Kenneth, who was interviewed after Kalonzo, did not conceal the fact that hailing from Mt Kenya region would play to his advantage.
Kenneth said that the region's numbers cannot be slighted.
"Anyone doing their mathematics will make Mt Kenya a priority," Kenneth said, adding that a running mate from Mt Kenya would help Raila stagger William Ruto's climb up Mt Kenya.
He said that he would still support Raila even if the Azimio flag-bearer does not pick him as his deputy.
Former Emgwen MP Stephen Tarus said he was the fresh blood that Raila needs for his fifth presidential bid.
"This country must begin a new chapter. The names we have heard are common... Raila needs fresh blood. He needs fresh minds. He needs people who truly want to create a unified country," Tarus said.
Ngillu said the gender card was an option yet to be explored.
The Kitui governor also said that her cordial relations with Raila make her an ideal running mate.
The panel will meet this morning to select the top three candidates and send the report to Raila. "We have interviewed 10 people... their reports are being worked out by our secretariat," Noah Wekesa, the panel's chair," said.