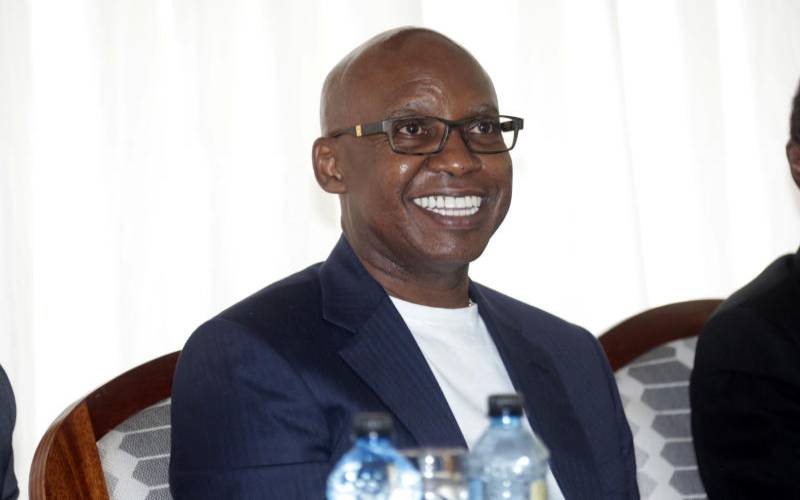 Safina Party presidential nominee Jimi Wanjigi has sensationally claimed that he was kicked out of Orange Democratic Movement (ODM) Party with stones.
While appearing on an interview on Spice FM's, the Situation Room talk show today Wanjigi talked of a violent exit from ODM.
"I was chased with stones," said Wanjigi who was an ODM lifetime member.
Wanjigi had run-ins with the Chungwa party before he eventually left to officially join Safina Party on March 8.
On February 26, Wanjigi was locked out of ODM's National Delegates Convention (NDC) at Kasarani Gymnasium. According to a video clip that circulated online, Wanjigi was seen being roughed up by rowdy youth before he sought shelter at the Kasarani Police station.
In September 2021, while on a campaign in Migori County, Wanjigi was forced to take cover in his car after a member of the public threw a stone in his direction.
But Wanjigi revealed that he had been contacted by other parties, while he was still in ODM, to fly their flag in the forthcoming August 9 election.
"I had many approaches from other political parties that identified with what I was speaking about," he told the interviewers when asked how he found himself in Safina.
The businessman said that he moved to Safina because the party share almost similar ideals with ODM.
"So many parties had offered me a chance to run on their tickets but I was a loyal member of ODM and when that chapter ended, I chose Safina because their ideals are very much similar to those of ODM; which is pro-democratic ideals," added Wanjigi.
Wanjigi who claims to be "very spiritual," said that he will use Safina, a Swahili word for 'Arc' as a vessel to resuscitate economic growth.
"Safina represents the biblical Noah's Arc which was built to save the people. It is revolutionary and that is who I am," adding that, "I will give priority to economic empowerment when elected the next president of Kenya.
"We are now on the third liberation, which is social-economic empowerment.
Safina was founded by the likes of Dr Richard Leaky, Paul Muite and Muturi Kigano among others.