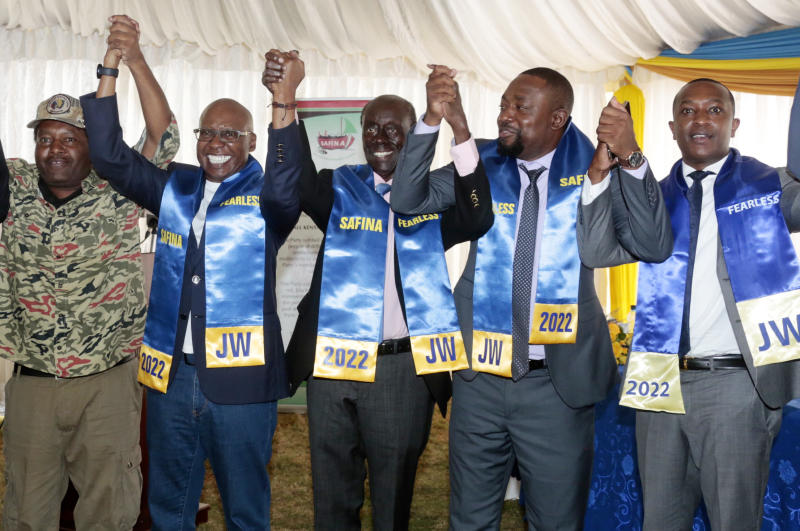 Jimi Wanjigi will now seek to run for president under the Safina party.
Wanjigi, who ditched ODM this week, was yesterday welcomed to Safina by party leader Paul Muite.
"I'm a man who believes in competition. I will be seeking the Safina party ticket during the party's National Delegates Convention (NDC)," he said.
The NDC is scheduled for March 21.
He said he had forgiven those who offended him during the ODM NDC at Kasarani two weeks ago.
"I have left that party. I even forgive them and leave them to God… they don't know what they are doing," he added.
Muite refuted claims that the party, which has been in existence for about 30 years, was moribund.
Safina also indicated a possibility of teaming up with other like-minded parties in the run-up to the August polls.
Muite also played down the decision by Nyeri senatorial aspirant Kabando wa Kabando to leave the party. "I know there will be other aspirants who will want to vie under Safina ticket," he said.