Speaker Justin Muturi backs Political Parties Bill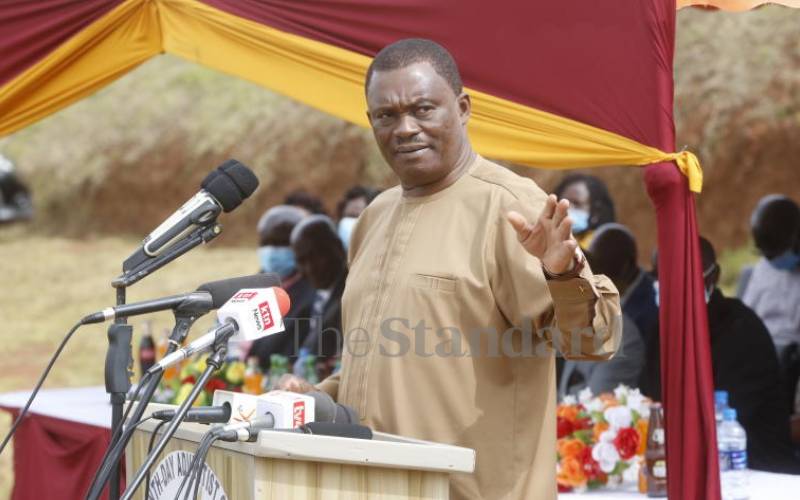 National Assembly Speaker Justin Muturi has backed the Political Parties (Amendment) Bill, 2021, which is now before the Senate.
Speaking in Molo, Nakuru County, where he took his campaign, Muturi who has been endorsed as a presidential candidate by the Democratic Party (DP) in the August poll said those opposed to the Bill misunderstood it.
"Some people don't understand the importance of political parties and especially in a country like Kenya. When people work in coalitions, there is a lot of respect and stability," said Muturi.
Among the proposed changes in the Bill include formalising engagement between political parties allowing candidates to vie for elective seats on either coalition or individual party tickets.
The Speaker said that working in coalitions makes service delivery to the electorate more efficient as leaders in different political parties consult and push for particular interests through dialogue.
"A good example is the first Jubilee administration where TNA and URP parties worked in a coalition. There was a lot of stability in government and consultation," said Muturi.
"If I am for the good of this country, why wouldn't I consult you as a partner? All registered political parties have their rights under Article 38 of our Constitution," he added.
He called on his competitors in the presidential race to refrain from making sentiments that are likely to polarize the country ahead, during and after the polls.
"We don't want violence, especially in Molo which has a bad history. It is also outdated politics to claim a particular area is someone's political bedroom," said Muturi.
"The madoadoa (spots) that we should be speaking about should not be about ethnic groups but ideologies and policies all geared to make Kenya better. Kenyans should be given space to freely vote for the person who has convinced them that they are the right person," he added.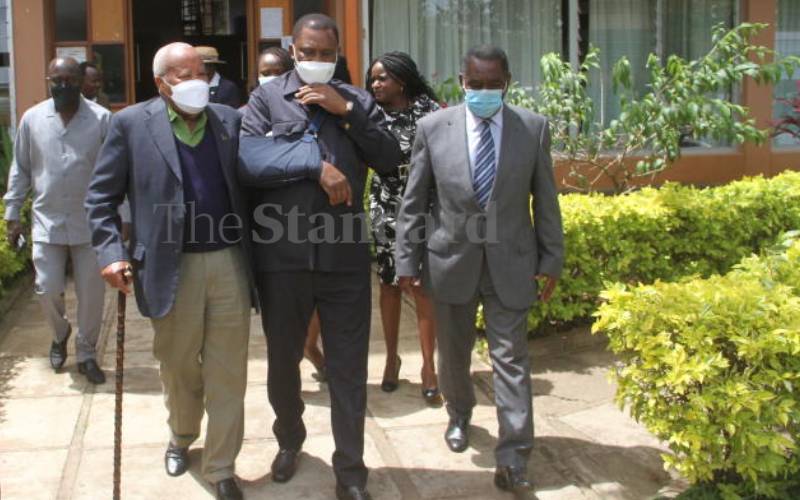 Muturi revealed that DP will hold its National Delegates Conference (NDC) in early February.
"The party is particular about supporting special groups, women and the youth whom we shall allow to only pay half of the fees required for any process in the party," he added.
Muturi reiterated his determination to succeed President Uhuru Kenyatta, promising to further the realisation of Vision 2030 and the Big Four agenda.
"Am not a daydreamer. DP was started by former President Mwai Kibaki and has great policies. We shall take this country far if we focus on Vision 2013 and the Big Four agenda which were great blueprints for our economy," said Muturi.
He cited corruption as a major challenge in the realisation of the dreams, calling for concerted efforts by the three arms of government and the citizens in the fight against graft.
Molo MP Kuria Kimani, who is seeking reelection, said he would work closely with other leaders to transform Molo from being dubbed as a region of political intolerance.
First CBC classroom complete
The Ministry of Education on Friday opened the first completed Competency-Based Curriculum classroom in Eastern region in Meru County.