Battles Kenyans must conquer this year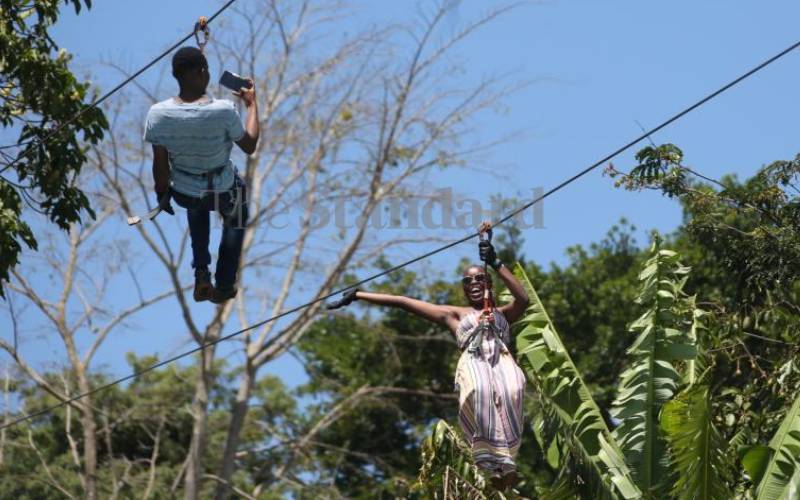 This year, Kenyans will have to fight a series of battles which will ultimately define their political, economic and health fortunes.
Evidently, the ever-mutating coronavirus is one of the enemies Kenyans will have to confront even as they try to figure out how to cope with President Uhuru Kenyatta's succession.
There is also the frail economy as well as transiting into a new education system against a backdrop of school indiscipline and fires.
Already, the political contest has started with Deputy William Ruto and ODM leader Raila Odinga in the field jostling for control of 22 million-odd registered voters.
At the same time, each of the 1,450 wards in 47 counties will be turned upside down by a multitude of aspirants seeking MCA seats.
The counties will be battlefields as contestants fight to capture 22 seats which will be left vacant by second-term governors.
That, plus the competition for over 1,800 elective positions widens the scope of contest.
The General Election also comes at a time the country and the world is battling the coronavirus that keeps mutating.
There has been an increase in number of infections and at the end of 2021, the number of positive cases were 2,791 representing a 34 per cent increase, a significant departure from December 1, when there were only 76 cases.
In the first half of last year, the positivity rate had gone down to an average of 10 per cent.
The outbreak of Omicron variant in the middle of December has thrust Kenya in the realm of 80 other countries that have cases of the new strain.
Kenya had recorded 295,000 Covid-19 infections with 5,378 fatalities and has so far administered 10 million doses of vaccine, has started giving booster shots and is targeting the youth below 18 years for vaccination.
The numbers started rising just when Kenyans were beginning to find their footing economically.
One of the biggest challenges will be for the government to ensure a steady economic growth with history from previous electioneering periods showing significant impact of Foreign Direct Investment (FDI).
Further, most local business people hold onto their money fearing volatility linked to political violence.
Kenya had a debt of Sh7.7 trillion by June 2021, according to the Central Bank of Kenya.
By July 2021, the government was supposed to start repaying loans worth Sh1.023 trillion, a jump from Sh400 billion that taxpayers paid for debt four years ago.
That meant that the country needed to repay an average Sh2.8 billion daily to beat the demand.
However, by December, the Treasury had defaulted in the repayment and the trend is likely to continue this year.
According to Ukur Yatani, National Treasury and Planning Cabinet Secretary, growth driven by the rebounds in most economic activities and Kenya's real GDP, grew by 9.9 per cent in the third quarter of 2021, as a result of the easing of Covid-19 containment measures.
In a statement released yesterday, Yatani said this followed an earlier impressive performance of 10.1 per cent of real GDP growth of 2021.
"The 9.9 per cent real GDP growth is testament that the economy is recovering from effects of the Covid-19 pandemic, and that the government's interventions are working for the good of our people," he said.
"I thank Kenyans for their hard work and resilience."
But if Yatani's statement is anything to go by, 2022 is likely to be slowed down by anxieties linked to the August 9 General Election.
The Independent Electoral and Boundaries Commission (IEBC) will have to deliver a free, fair and credible poll to inspire confidence and ward off any possible violence occasioned by electoral disputes.
IEBC will conduct elections for 1,882 elective positions including that of the president, 47 governors, 47 senators, 47 woman representatives, 290 parliamentary seats and 1,450 county assembly positions.
The seats of the president and 22 governors must undergo succession since the holders have finished their two terms.
Another big hurdle will be in the education sector where the Ministry of Education will examine millions of learners in five decisive tests as it seeks to regularise the education calendar disrupted by Covid-19.
Both the Kenya Certificate of Primary Education (KCPE) and Kenya Certificate of Secondary Education (KCSE) examinations will be offered twice, in March and December.
The pioneer class of the Competency Based Curriculum (CBC) will also sit tests to transition to junior secondary school.
Education ministry is seeking to revert to the January to November education calendar by 2023 and will therefore have pupils sit KCPE in March and December.
Notably, through the introduction of CBC, pupils in grades 4 and 6 will also be sitting their tests before they transit to upper primary and junior secondary respectively.