Gideon's visit rekindles memories of Moi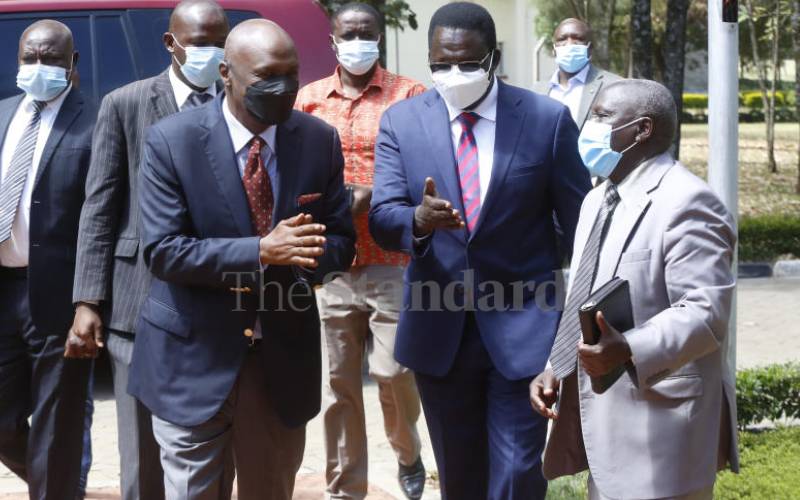 Memories of late President Daniel Moi were rekindled yesterday when Baringo Senator Gideon Moi attended a Sunday service at Kabarak Chapel, where his father frequented for prayers and worship.
The Kanu chairman, who has declared that he will be seeking the presidency next year, arrived at the chapel in Kabarak University at 11am.
He was received by Kabarak University Vice-Chancellor Henry Kiplagat.
For Prof Kiplagat, Gideon's presence rekindled memories of when he would receive President Moi at the church.
"The president would always attend the church service when he was home," said the VC.
He said the students, the Kabarak community and the staff were delighted that Moi's sons and daughters were following in his footsteps.
He said the students were happy and asked him to always invite the Baringo senator from time to time.
"Receiving Gideon was an emotional moment for me. I recalled the number of times I would stand outside the church with the elders to receive his father to join us for worship," he said.
Kiplagat said he recalled the encouragement Mzee Moi gave them each time he attended a church service. He said that is the only he saw Moi put aside his famous rungu ya Nyayo and carry a bible.
And just like his late father, Gideon took the same seat in the front row of the church, facing the altar, with his maroon bible clutched in his hands.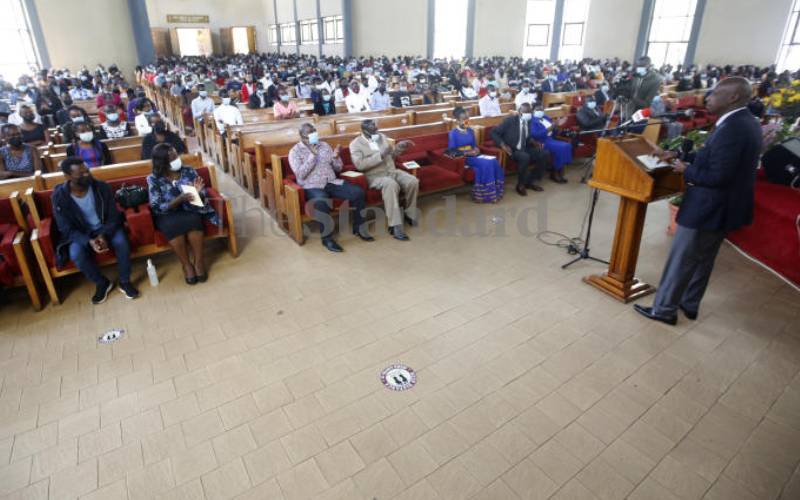 Gideon, the chancellor of the university, steered off politics as he addressed the congregants.
He reminded the church of the significance of the Christmas season as Christians prepare to celebrate the birth of Jesus Christ later this month.
"I am delighted to be here with you today. It is an important season for all of us as Christians," he said.
The chapel was dear to President Moi. He taught congregants the importance of keeping time, respect and humility.
Perhaps it is the humbling nature of the chapel or the rich smell of ancient bibles that make it stand out.
The chapel hosts about 2,000 congregants on an ordinary Sunday.
The wide array of instruments on the pulpit tell of rich tales of music that has grown over the years, giving the school a cutting edge.
The chapel, built in 1991, tells the history of morals, spiritual growth and the value of biblical teachings and hymns among 1,400 students in the high school.