OKA plan on economy out soon, says Gideon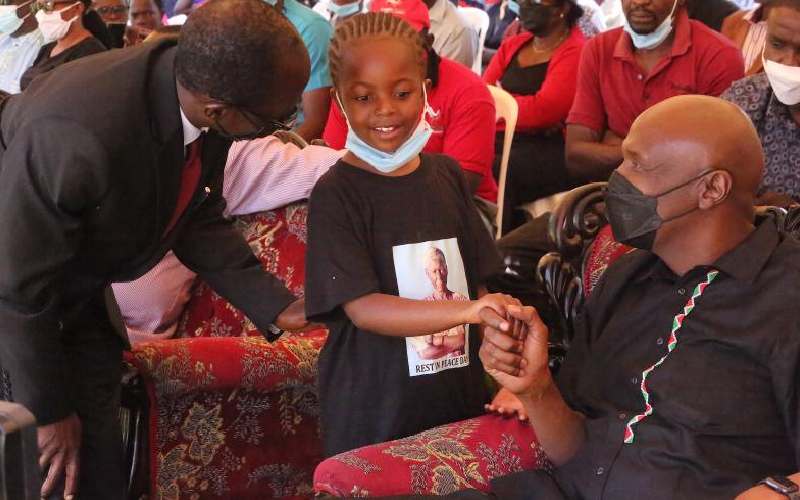 The One Kenya Alliance (OKA) will work with like-minded leaders to transform the economy of Kenya, according to Kanu chairman Gideon Moi, who is one of its principals.
The Baringo Senator, who is eyeing the presidency, said OKA is a formidable force keen to take over the country's leadership and address the challenges Kenyans are facing.
Gideon revealed they are developing a document that will detail how they plan to introduce a vibrant 24-hour economy to fuel growth.
"Wait for our blueprint, it has all the details on what we plan to do," said Gideon, adding that they are ready to counter their opponents who have also been on the campaign trail.
He said their friends, ODM leader Raila Odinga and President Uhuru Kenyatta, have made invaluable input in their activities.
"We have decided to work with like-minded Kenyans, those with similar goals as ours, to better this country," he said.
According to Gideon, it is important that the OKA team remains united and work with their friends ahead of the next General Election.
"Our unity will be instrumental in our quest to transform the lives of Kenyans even as we seek to promote national unity," said Gideon, who was speaking at a burial in Yala, Siaya County yesterday.
He said that their coalition is determined to offer free secondary education and reduce taxes.
Gideon urged the country to support OKA even as he stressed the need for unity. "The most important thing is that we stay united."
The senator said he remains steadfast in his stand and plans for the country.
Local leaders lauded Gideon for his efforts to ensure national unity and development of the country.
Gem MP Elisha Odhiambo's representative described Gideon as a leader who was looking out for the country's interests.
"Gideon Moi is a nationalist who has Kenya at heart. We will forever be grateful for his support to efforts to foster peace and tranquility in the country," he said.