Fiery MP Oscar Sudi still haunted by controversy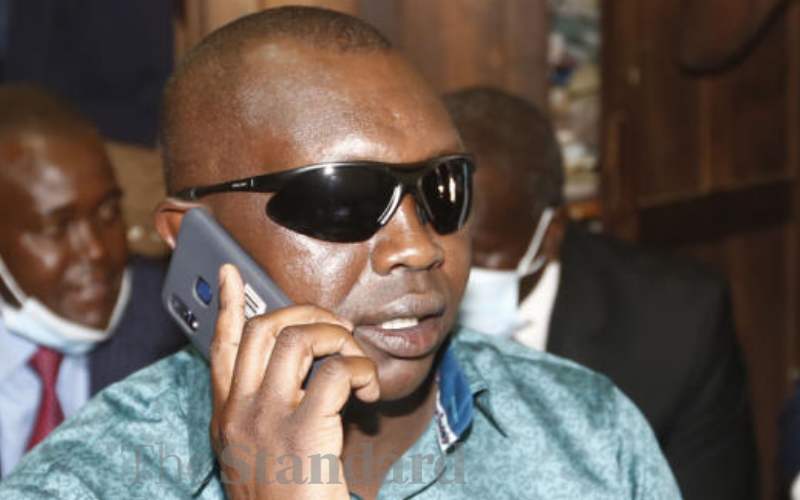 Kapseret MP Oscar Sudi is facing two counts of hate speech and another of offensive conduct before a Nakuru Court.
The MP who is out on a Sh500,000 bail denied that on September 7, 2020, at an unknown place within the republic of Kenya he used threatening words on social media, which were likely thereby to stir up ethnic hatred.
Sudi is accused of hate speech contrary to section 13(1)(a) read with section (2) of the National Cohesion and Integration Commission (NCIC) Act.
At least four witnesses have testified in the case with the latest being National Cohesion and Integration Commission Senior Social Media Investigator Wycliffe Mwatu and the investigating officer.
Mwatu in his evidence last week told the court that in his investigations, he found hateful and inciting content in a video of Sudi posted on social media.
In September, the investigating officer Inspector James Akello told Principal Magistrate Isaac Orenge in Nakuru that social media was abuzz with hateful posts reacting to a video clip attributed to the MP.
Witnesses have since been put to task to explain how Sudi's utterances in reference to women breasts, claims that Kenya belongs to over 50 million Kenyans and not to the Kenyatta family amounted to hate speech.
Akello said as an investigator the utterances by Sudi elicited some reactions from members of the public more so by women who demanded an apology.
The investigating officer said though the MP enjoys his rights for expression he went overboard and ought to have respected the rights of others.
"We understand that Sudi enjoys his rights for expression but he went overboard he should not extend to hate speech and ought to respect the rights of others," said Akello.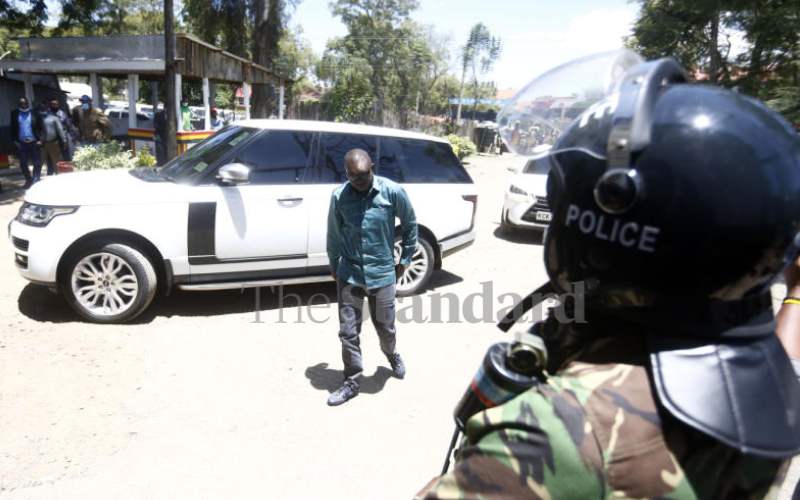 The officer said though there have been no tribal clashes anywhere as per Sudi's utterances there is a likelihood of occurrence of violence.
The officer, in reply, confirmed to the court that the country indeed belongs to Kenyans.
Sudi's lawyers Kipkoech Ng'etich, Nathan Tororei, Jane Maasai, Collins Kiprono and Hillary Kipkoech told the court that there was no offence committed by his client when his client asked President Uhuru to have respect.
In defending Sudi, Kipkoech said the post containing the MPs sentiments and posted on YouTube contained more likes than dislikes an indication that they were in support of what the MP was saying.
"From the post over 543 people did like what Sudi said while 70 disliked. There were eight times people who liked what my client posted compared to the dislikes," Kipkoech added.
The MP accused the investigating officer of prosecuting a case of the minority.
The officer told the court that they focused on negative posts which were likely to cause violence.
Lawyer Maasai on her part sought to know whether Sudi's statement in reference to women and breast was true.
Submission on the case will be made on November 12, 2021.