Three eye ODM ticket as race to succeed Joho intensifies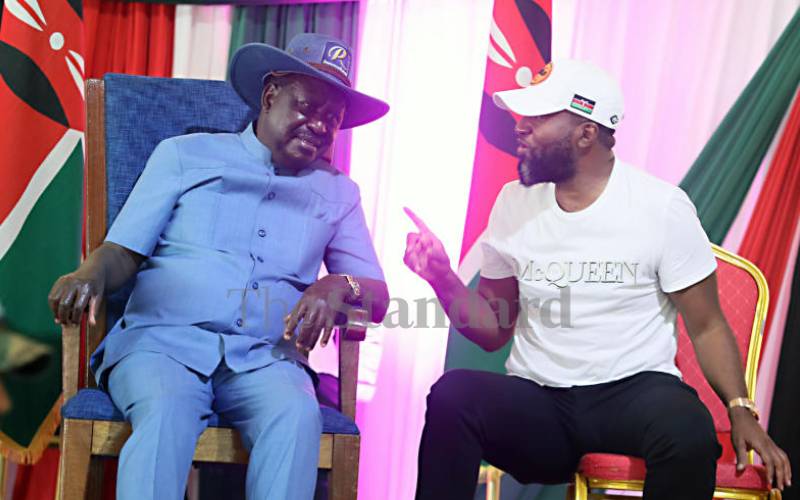 Five politicians are in the race to succeed Mombasa Governor Ali Hassan Joho and are crisscrossing the county seeking the endorsement of various groups.
Mvita MP Abdulswamad Nassir, business magnate Suleiman Shahbal, and Deputy Governor William Kingi are seeking the ODM ticket.
Former Mombasa Senator Hassan Omar and Kisauni MP Ali Mbogo have settled for the United Democratic Alliance (UDA) and Wiper tickets, respectively.
The five aspirants have intensified their campaigns and are seeking endorsement from politicians as well as women, youth and community groups.
The battle for the ODM ticket was thrown wide open after party leader Raila Odinga and Joho refused to endorse any of the hopefuls.
Meanwhile, six MPs and 42 MCAs are divided with some supporting Nassir while others are backing Shahbal.
Mbogo appears to be a lone ranger and his campaigns have largely been in his home constituency of Kisauni.
MPs who have publicly declared their support for Nassir are Mombasa Senator Mohamed Faki, Likoni MP Mishi Mboko, Badi Twalib (Jomvu) and Mombasa Woman Representative Asha Hussein.
Although Changamwe MP Omar Mwinyi has not said who he will support, it is widely believed that he is backing Shahbal.
Shahbal has also received endorsements from different community leaders who are key in the battle for the Mombasa leadership.
The business mogul has also picked two key allies of Joho, former Kisauni MP Rashid Bedzimba and Major (Rtd) Abdirahman Idris.
Shahbal also enjoys the backing of the last mayor of Mombasa Ahmed Mohdar and former Kisauni MP Said Hemed.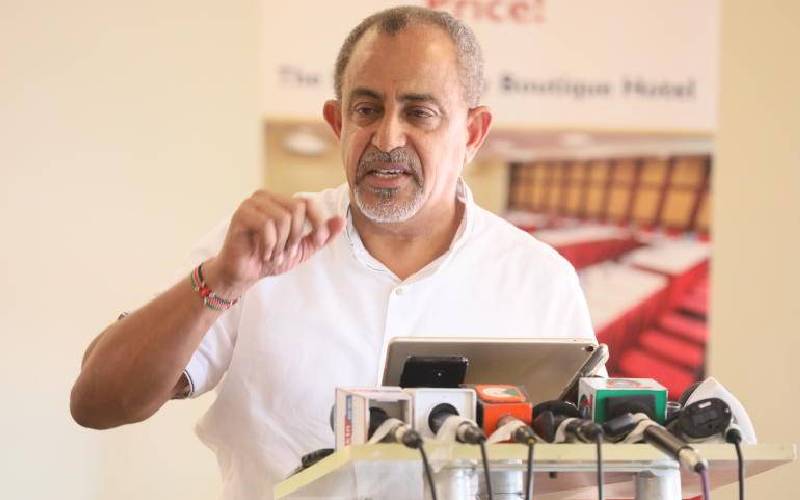 "We have decided to back Shahbal. It is our hope that he becomes the governor," said Hemed.
Shahbal who recently decamped from Jubilee Party to ODM received the endorsement of Kaya and the Wamiji Council of Elders in Likoni.
Elders from Kaya Shonda, Kaya Mtongwe, Kaya Mihongani, and Kaya Bofu dressed Shahbal as a Digo elder before officially declaring their support for the businessman.
Mwinyi Mgwisho, the chair of Coast Region Kayas said the elders vowed to 'walk' with Shahbal and support his quest to become the second governor of Mombasa.
"What we have done here today is to express our support for our son Shahbal. This is a commitment that we have given to him and we will walk with you to the end of this journey," said Mgwisho, who was also accompanied by Likoni Kaya chairman Juma Mwakiroho.
Nassir was last month endorsed by a section of Somali community during a luncheon at a Mombasa hotel. He has held a series of funds drives for local churches and Muslim groups.
Omar enjoys the support of Nyali MP Mohamed Ali and former Kisauni MP Ananiah Mwamboza. He recently won the support of Shahbal's key campaigner Ms Miraj Abdillahi and Likoni ODM politician Hamisi Domoko.
Yesterday, we established that Kanu is also looking for a possible candidate to fly its flag in Mombasa. Some of its local leaders are, however, said to be leaning towards Nassir.
Shahbal team boasts of huge financial muscle.
"The Mombasa race is a very expensive affair. One must have his or her own resources like Sh300 million to start with before seeking help," said Major (Rtd) Idris.
During the hearing of the 2013 election petition, Shahbal told the court that he spent over Sh300 million in the campaigns.
Idris, previously a political strategist for Raila and Joho, is among the team he has assembled. But Shahbal is battling the perception that he was a 'serial defector' having shifted to four different political parties in his short political career that started in 2012.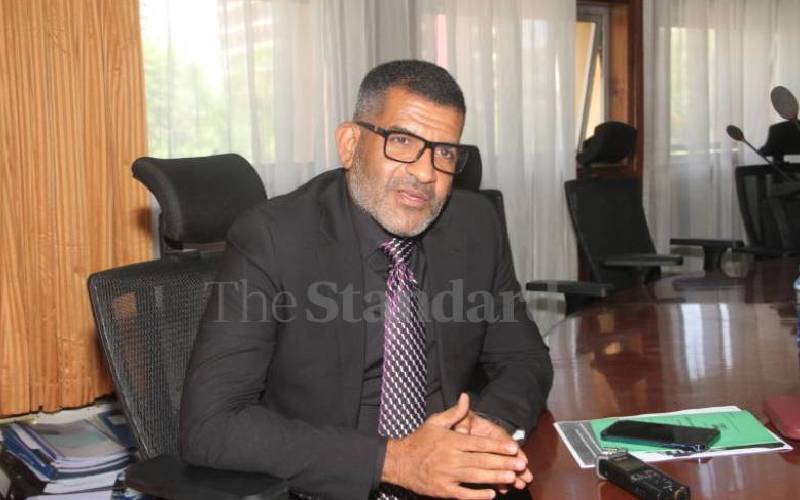 He is currently also embroiled in a legal battle over a Sh6 billion housing project in Mombasa. The project is expected to build 162 housing blocks to support 2,056 persons in Mombasa County.
Meanwhile, Nassir is also battling widely circulated that reports that he has dropped from the race and that his campaigns are schemes to position himself for the senatorial seat.
T-shirts emblazoned with Nassir images and reading Nassir for Senator 2022 and worn by people in the streets of Mombasa attracted the ire of his supporters who demanded answers.
Saying he is a loyal ODM member, Nassir has vehemently denied the reports as rumours, saying it is the people who will decide.
Mbogo, who successfully went against the ODM tide in the last elections, has also indicated his ripeness for the top seat in Mombasa.
Omar, who was the first Mombasa Senator and former Kenya National Commission for Human Rights (KNCHR) commissioner, is known for his grassroots mobilisation skills.
Touted as "Mr Clean", he will be making a second bid for the governor's seat.