Why Mvita is the heartbeat of Coast politics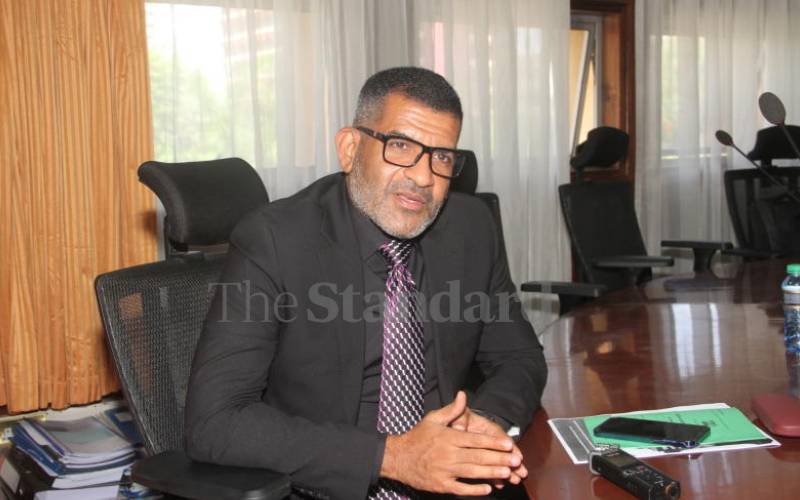 Mvita Constituency was the heartbeat of Coast politics from pre-independence days until the exit of former Kanu supremo Shariff Nassir in 2002.
Nassir, a Kanu loyalist and close ally of former President Daniel arap Moi, held grip on Mvita from 1974 and ruled the Coast landscape until he was dislodged by Tourism Cabinet Secretary Najib Balala.
The Kanu point man would frequently spread his wings from the "seat of power" and traverse the Coast region on a fundraising spree.
Mvita, which until the 1980s was known as Mombasa Central, only lost its high-profile status to Kisauni after the late Karisa Maitha was elected a second time in 2002 and appointed to the powerful position of Local Government minister at time when Balala had also replaced Nassir.
Kisauni Constituency would also overshadow Mvita after Hassan Joho became MP in 2007 and governor in 2013.
For more than two decades, politics of the entire Coast region revolved around what was happening in Mvita and often Nassir was the kingpin.
In 2013 when the State launched investigations against Joho's academic papers, it was assumed that current Mvita MP Abdulswamad Nassir would be his automatic replacement.
The young Nassir appears to be following in the footsteps of his late father. He is the current chairman of the Public Investments Committee (PIC) in the National Assembly.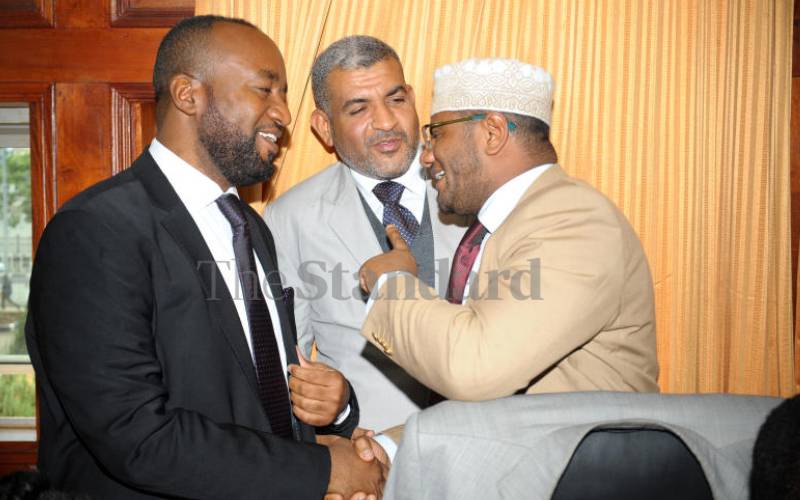 He won in 2013 and was re-elected in 2017. He has now declared his interest in the Mombasa governor's seat, sparking questions on who will take over from him at the constituency.
Some observers claim Mvita is famous because of senior Nassir's role but others think it is because it constitutes the Central Business District (CBD).
The battle for Mvita began in pre-independence days when Kanu and Kadu fought for control of the heart of Mombasa.
First MP
Kadu, which was then headed by Ronald Ngala, managed to get the first independent Kenya MP, Anand Pandya, who served up to 1969.
Rajab Sumba, who served as Magengo councillor and Mombasa mayor from 1974, said Mvita was fought for because it was the heart of Mombasa island while Likoni (Mombasa South), Kisauni (Mombasa North) and Changamwe (Mombasa West) were regarded as rural constituencies.
"The scramble for Mvita started even before independence when Kadu had its offices there and regarded Coast as its political base, while Kanu also fought to control it. The competition saw Mr Pandya of Kadu elected the first MP," said Sumba.
Kanu would replace Pandya with founding President Jomo Kenyatta's ally and nominated MP Mohamed Jahazi who would serve as assistant minister for Health.
In an interview, Jahazi, 83, who earlier served as nominated councillor and Kanu youth winger, explained that there was interest in Mvita because it was the central part of Kenya's second city and the most cosmopolitan area in Coast region. But after Kanu and Kadu merged, Jahazi was ousted in 1974 by Nassir who had turned loyal to the ruling party and stayed closer to Moi.
"Dirty politics was used to throw me out in 1974. You cannot even explain why Nassir would influence change of the boundaries and have just a slice of Mombasa island as Mvita Constituency.
"He feared losing from vote bloc in Tudor and curved it out to Changamwe. This was political mischief to keep power," said Jahazi, now chairman of the Mombasa County Council of Elders.
Nassir was first a loyal Kadu member and shifted his allegiance to Kanu immediately his former party was dissolved. He maintained his closeness to President Moi until both left politics in 2002 after the former Cabinet minister suffered a surprise defeat.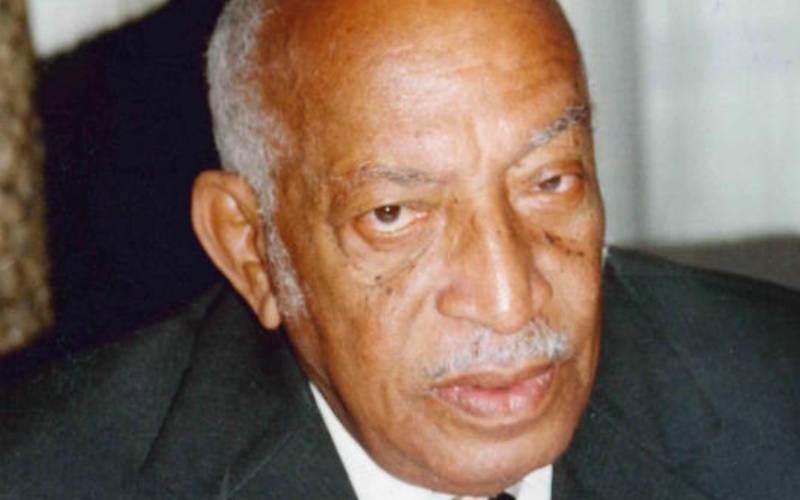 He died a few years later and his son Abdulswamad plunged into politics, replacing Balala in 2013. Balala had that year vied for the Mombasa Senate seat.
Sumba described the late Nassir as a crafty politician who used his loyalty in Kanu to wield power and dominate Mombasa and Coast region politics.
Mombasa political analyst and lawyer Yusuf Abubakar said Mvita, which hosts the headquarters of Coast region, reflected the politics of the region before independence when Arabs viewed it as their political base.
He said the Arabs struggled to maintain their status by controlling Mombasa central using Nassir as their representative.
"There was bitter rivalry between Arabs and black Africans in Mvita before and after independence. Jahazi appeared to represent the blacks. But Nassir overcame the differences and endeared himself to both Arabs and Africans. He brought communities together and influenced politics of the Coast region for many years," said Abubakar.
According to him, the rivalry between Nassir and Jahazi in Mvita was replicated in other parts of Coast like Kwale, Kilifi and Lamu where there emerged two centres of power. He said Nassir spread his wings to areas outside Mombasa and oversaw the sibling rivalries as a super Kanu loyalist.
Former assistant minister and Kisauni MP Anania Mwaboza said Mvita was the Coast's umbilical cord and Ngala fought to control it in his bid to rule the country.
"Mombasa was Kenya first capital city and Ngala struggled to control it even as he sought to run the country. Facts are being downplayed although Ngala declined to form the government until the Kapenguria Six were released," said Mwaboza.