Politicians take over small parties, change names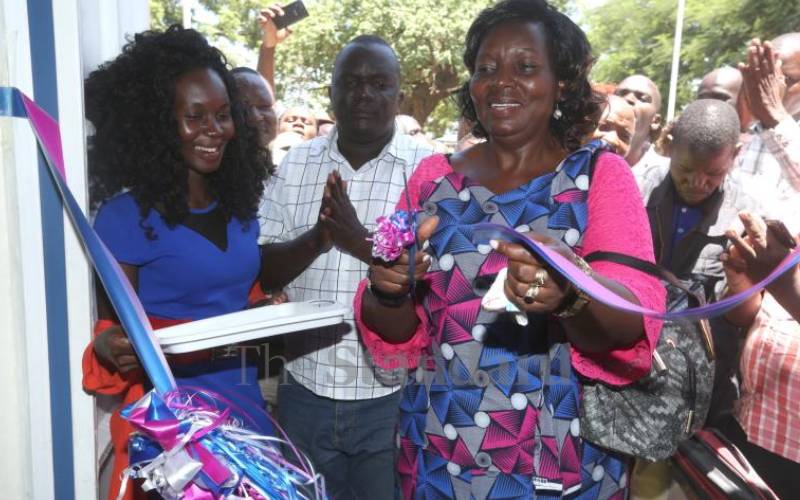 Less than a year to the 2022 General Election, there is a mad rush by top politicians to own political parties, with some registering new outfits while others are taking over existing ones.
The leaders are changing names of existing parties, their identity and officials.
In a gazette notice, Citizens Convention Party (CCP) formerly led by Grace Akumu has changed name to Ubuntu People Forum (UPF). The party has also replaced its top leadership.
CPP, formally a partner of the defunct National Super Alliance (NASA) changed hands last week after the gazette notice by Registrar of Political Parties, Anne Nderitu revealed it will soon be in the hands of Nakuru Governor Lee Kinyanjui's associates.
Even though the governor has not admitted steering CPP, he recently said the county will be on the negotiating table. The party's leadership will now change hands from Ms Akumu to Samuel Kinya.
The new chairman will be Beatrice Nyawira Wambugu, the governor's political adviser and key player in his 2017 campaigns. National Vision Party, founded the late Nicholas Biwott will now be in the hands of Anthony Kipkoge Chelimo.
United Democratic Alliance, which is associated with Deputy President William Ruto, changed its name from Party of Development and Reforms (PDR). PDR changed name from Party of Action (POA) before the 2017 elections.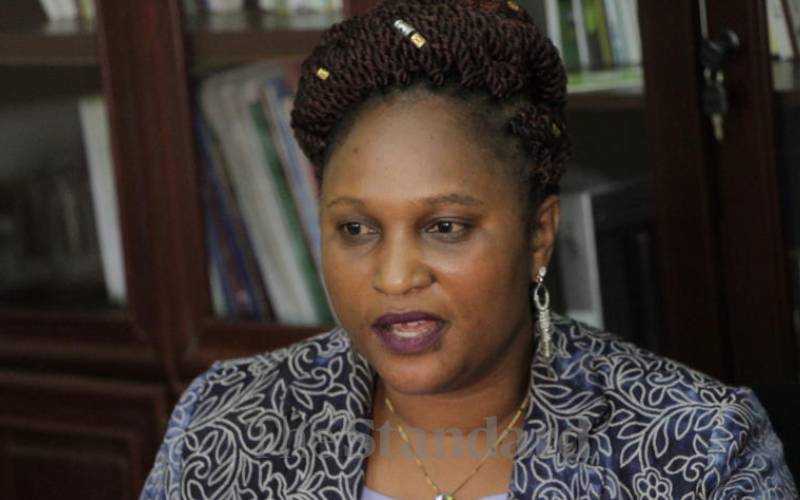 Registrar of Political Parties (RPP) Anne Nderitu said so far 11 parties have changed names.
They include Mwangaza Party to Chama Mwangaza Daima, Cha Cha Mwananchi to Kenya Patriots Party, Mkenya Solidarity Movement to People's Empowerment Party, Saba Saba Asili to Frontier Alliance Party, National Labour Party to Economic Freedom Party, People's Patriotic Party of Kenya to Chama Cha Mashinani, Forum for Restoration of Democracy (Ford Asili) to Forum for Republican Democracy, Democratic Labour Party to Vibrant Democratic Party and Double Double Alliance to Diligence Development Alliance.
Even though the RPP requires parties to have at least 1,000 members who are registered voters, have functional offices in at least 24 counties and pay around Sh600,000 to be fully registered, parties still carry the persona of the founder.
Nderitu recently said, there are 75 parties fully registered and 10 have applied for registration. Another 22 have provisional certificates. Analysts have criticised the personal ownership of political parties and lack of ideological grounding.
"A political party is a public party elsewhere but here, it is personal property, a shopping basket to win votes," says communication expert, Dr Barrack Muluka.
"Their purpose is far removed from the interest of the common people but to stabilise the political vehicle for the elite of Mt Kenya and produce a presidential candidate," argues University of Nairobi Professor of political science Nying'uro.