Buoyed by Kanu delegates endorsement Gideon takes vote hunt to Rift Valley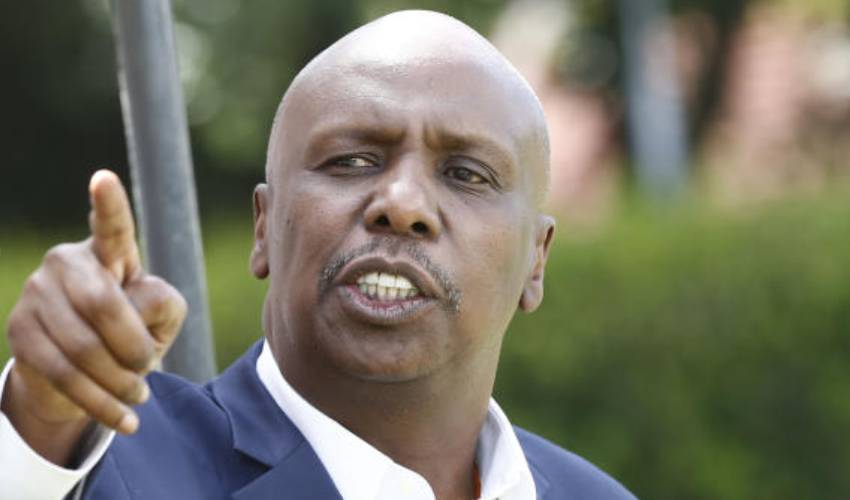 Baringo Senator Gideon Moi's endorsement by Kanu delegates to vie for the presidency is part of the One Kenya Alliance (OKA) strategy to have each of the four principals popularise their candidature countrywide.
Allies of the principals disclosed that they have lined up parallel campaigns to popularise their presidential bids before they can retreat and settle on a winning ticket.
OKA brings together Kanu chairman Gideon, Wiper leader Kalonzo Musyoka, ANC's Musalia Mudavadi and Ford Kenya leader Moses Wetang'ula.
Yesterday, Kanu secretary general Nick Salat said they plan to kick off nationwide campaigns next week following the unanimous endorsement of Gideon's candidature by more than 3,000 delegates during the party's National Delegates Conference at Bomas of Kenya, Nairobi, on Thursday last week.
Mr Salat said the party's first stop will be in Rift Valley where Kanu will be seeking to win support of the region perceived to be under the grip of Deputy President William Ruto who is in the race to succeed his boss President Uhuru Kenyatta.
The independence party plans to engage delegates to come up with development agenda for their respective regions.
"We want to start with Rift Valley then we move to other regions. We want to do things differently, involving delegations in each region. We are going full hog; no stopping now that we have identified our flag bearer," said Salat.
Kanu also wants to rally youth to register as voters during the month-long exercise that starts today. "Part of our public engagement would be to rally the youth to register as voters," he said.
He said the delegates endorsement of Gideon's candidature puts the party firmly in the race.
"We are in the race and we have given him (Senator Gideon) only this weekend to rest before he can now embark on serious campaign across the country," he added.
Mudavadi said that they have agreed to handle their game plan for the 2022 General Election systematical to prevent pitfalls.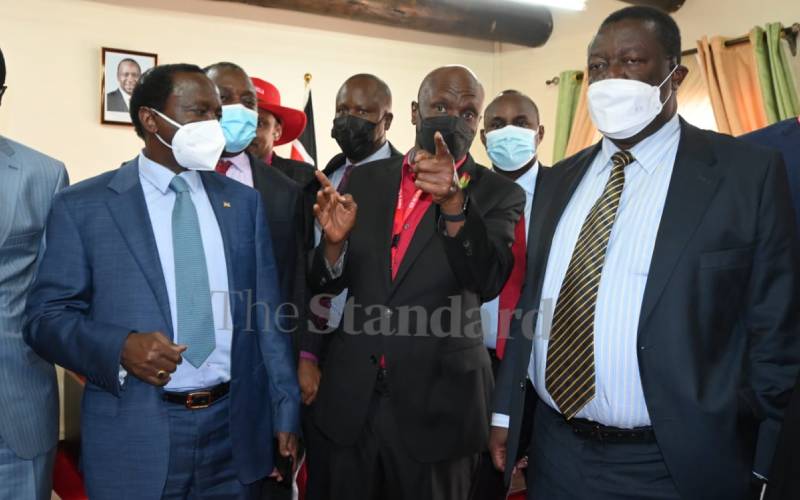 He claimed that there are deliberate attempts by their detractors to force them to identify a presidential candidate hurriedly so as to occasion a fallout.
"OKA is coalescing into a formidable force. We have been incessantly mocked on when OKA will unveil its presidential candidate," said Mudavadi.
"We know the deadlines set by IEBC and we will meet them. There is, therefore, no need to shuttle us into making mistakes," he added.
He disclosed that there are many politicians, professionals and trade unions that have lined up to join the alliance.
"We are not about to shut the door on them. It appears that some have forgotten that in the history of Kenya's coalition formation, coalitions usually come to maturity very near to the elections date. In OKA, we are making deliberate steps and at our own pace towards a strong alliance, but keeping an eye on IEBC time frames," he explained.
Ford Kenya acting Secretary-General Chris Wamalwa (Kiminini), ANC deputy leader Ayub Savula (Lugari) and Wiper's Dan Manzo (Makueni) said OKA was making the right step in bid to capture power in President Uhuru Kenyatta's succession.
Dr Wamalwa revealed that the principals will settle on one of them to go for the top seat a few months into the polls.
He said they will use consensus or scientific survey in settling on a winning combination that will factor in regional balance and other interests.
"The strategy is for them to run parallel campaigns to populrise their candidature. Whatever they are doing is in line with the OKA game plan," said Wamalwa.
"Once we are some months to the poll we will have consensus to settle on our candidate and running mate. Another option is to use scientific survey in settling on a winning combination," explained the lawmaker. Wetangula is the only OKA leader yet to unveil his presidential bid.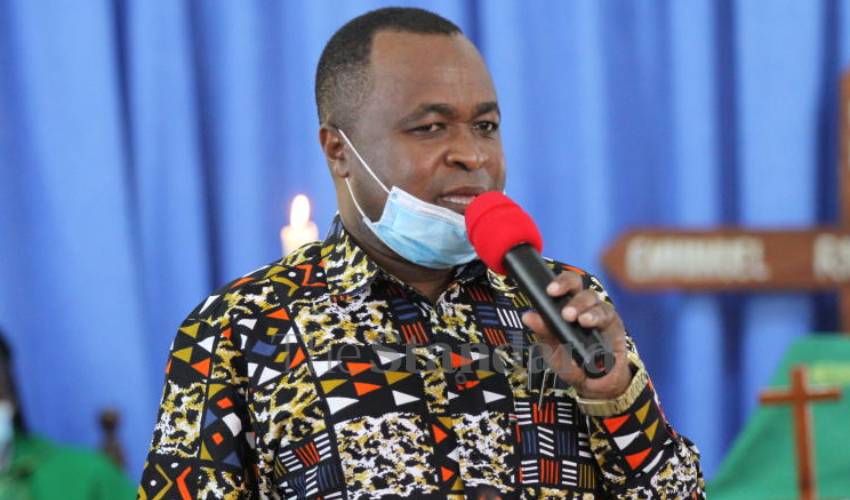 Manzo said the decision to have principals run parallel campaigns was arrived during the Naivasha retreat.
He noted that the OKA game plan was to have each principal galvanise their respective backyard before they can gauge their popularity.
"The endorsement of Moi has shaken Rift Valley. Gideon is now out to galvanise the Rift. The other principals are also out campaigning. This was the strategy agreed on in Naivasha," said Manzo.
Similar views were shared by Savula, stating that focus was for each party to brand and market their respective candidate.
"Every party is branding and popularising itself. As ANC we are focused on marketing our candidature. At a later date we will converge under OKA to settle down on a candidate for the alliance. We will negotiate at the right time based on timelines set by the electoral commission," he said.