Why Kenyan elections cost Sh2,500 per voter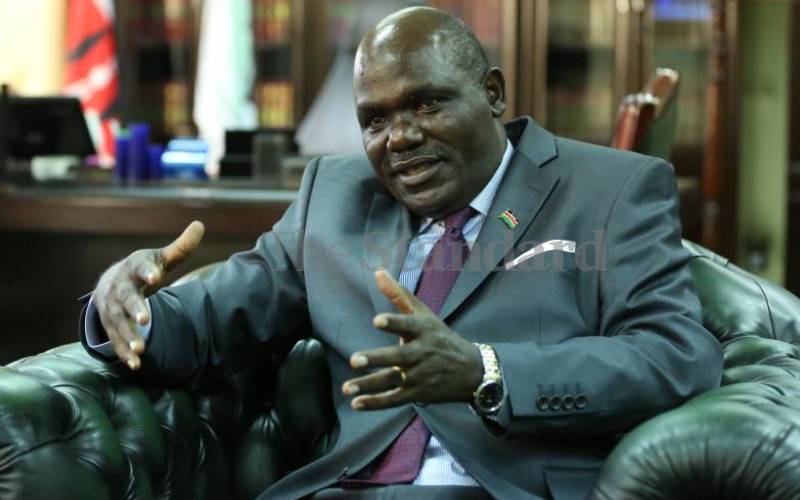 Kenya still stands as one of the countries with the most expensive elections despite the struggling economy.
In the months leading up to the 2013 General Election, the Treasury allocated the Independent Electoral and Boundaries Commission (IEBC) Sh36 billion. The election cost per voter was Sh2,500 in a year that had 14.4 million registered voters.
In the 2017 election, IEBC received Sh49.9 billion making it one of the most expensive elections globally.
Compared to India, a country with a population 26 times that of Kenya, electoral budgets are a lot smaller. In the 2014 General Election, India spent Sh65.5 billion with roughly 814.5 million registered voters- 56 times that of Kenya's registered voters in the 2013 General Election. The election cost per voter was Sh80.5.
Similarly, Kenya ranks top in East African countries when it comes to expenditure on elections. In 2017 Rwanda spent Sh761.7 million- Sh198.7 million less than the 2010 elections.
The Rwandese government has been intentionally reducing expenditure by training citizens and creating a pool of volunteers in the election process instead of paying polling clerks.
"Our problems have everything to do with an expensive legal framework and a lack of confidence in our systems and people," argues Mule Musau, the National Coordinator for the Elections Observation Group (ELOG).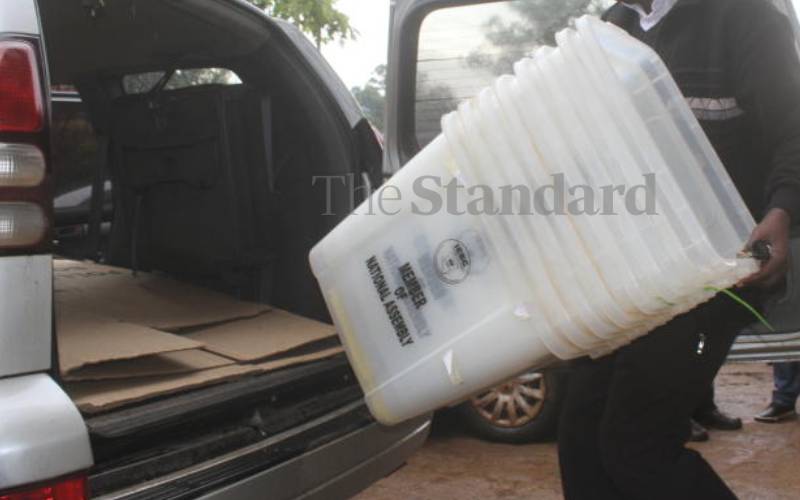 With a history of elections riddled with allegations of rigging and violence, Musau explains that the fat budget allocated to the electoral body has a lot to do with strategies designed to execute clean elections.
"Unlike countries like India with only three commissioners, we have seven. We are also seeing the introduction of ballot papers with security features. That kind of thing is expensive," explains Musau.
In the 2017 General Elections, about Sh3.8 billion was allocated to the state department of security to provide security across the country during primaries and the actual elections.
Additional 537 million was channelled to the department of registration to ensure that those who have attained voting age get their identity cards on time while almost half a billion shillings was given to National Cohesion and Integration Commission (NCIC) to facilitate peace efforts before, during and after the elections.
"Ideally we do not need all this expenditure. Elections ought to be simple and peaceful without the need to deploy police and military to oversee the process," opines Musau.
He also points out bureaucracy and corruption as leading causes of the ballooning expenditure in elections as the process goes through a myriad of channels from the public procurement system and extensive consultations with stakeholders including political parties, civil society, state agencies and the media.
In an attempt to boost security, Kenya has digitised the electoral process, a move that has drastically increased the cost of conducting out elections but has ironically not increased public trust in the process.
"It is said that even though we invest so much in the election process, we are still faced with questions of integrity as witnessed in the 2013 and 2017 elections," says Musau.
The Elog national director argues that if we find simpler ways to conduct elections, tame corruption and improve our social culture to offer more room for trust, then elections will be cheaper and less stressful on the taxpayer.
However, elections are not just expensive for the government, a study by governance experts Karuti Kanyinga and Tom Mboya revealed how aspirants part with millions of shillings just to be able to scoop an elective position.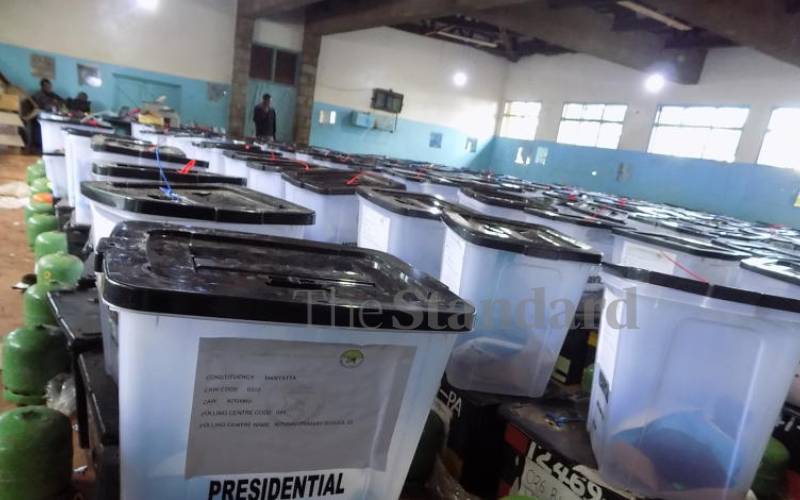 Titled the "Cost of politics in Kenya, Implication for political participation and development," the study reveals that the more a candidate spends, the greater their chances of winning.
It cost Sh35.5 million on average to run for the Senate seat, Sh22.8 million to contest for the county Woman Rep seat, Sh18.2 million for MP and Sh3.1 million to vie for MCA.
The study also reveals that the cost of campaigning and getting the seat varies from Party to party, region and gender of the individual.
For instance, it costs more in western Kenya and Nyanza to run for Senate than in Coast and in Southern Rift.
"Overall, women outspent men in all elective posts except the Senate. They spent an average of Sh23.6 million running for National Assembly seats while their male counterparts spent Sh17 million," read the study.
The study predicts that the next elections will be more competitive, picking up from where 2017 left off.
In August, IEBC declared that it will need Sh40.9 billion to conduct the 2022 polls with Sh40.3 billion to be directed on activities around the elections and Sh588 million to be spent on procuring items for Covid-19 prevention protocol.