Raila says youths key to revolution in national leadership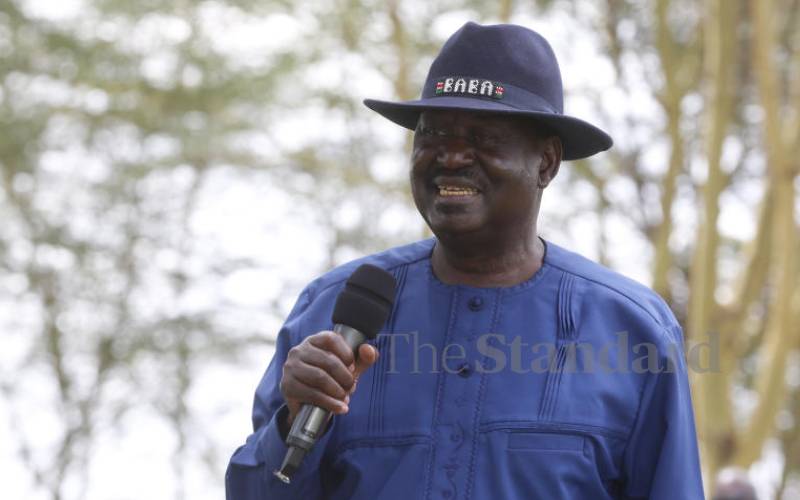 ODM leader Raila Odinga has said he is counting on the youth to lead a revolution that will bring fresh faces into the government next year.
Citing Zambia where Hakainde Hichilema edged out President Edgar Lungu after many attempts to become country's leader, Raila said it was the youth who powered the dream.
"President Hichilema told me it was the resolve of the youth that created a break with the past," Raila said in Nanyuki, Laikipia county, yesterday. "The Zambian leader believes his victory is the victory of the youth."
At the same time, Raila urged the youth to get national identity cards and register as voters.
He pledged to ensure robust youth empowerment programmes saying this was capable of lifting more than 20 million Kenyans out of poverty.
"We want programmes that empower the youth to get decent jobs and ensure they have markets for their small businesses. But we insist on decent jobs and businesses, not that they should get wheelbarrows to push," said Raila.
The ODM leader explained that a youth powered government would enable the country to beat poverty, illiteracy, disease and bad governance.
He said with one million Kenyans joining the labour market annually while public sector hiring was limited, the answer lay in the private sector.
"Kenya has become a net importer nation. Things must change we must start by respecting the 'Made in Kenya' label," he said after visiting an exhibition hosted by the Laikipia Enterprise Development Programme.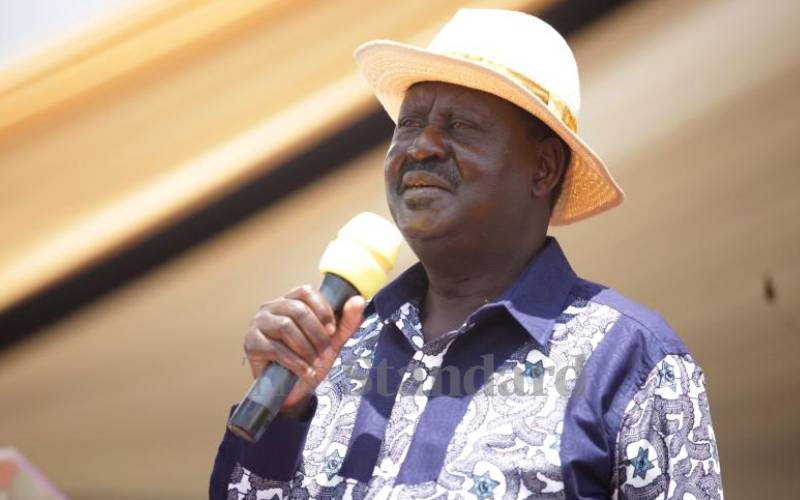 Raila said the formula of reversing the sorry state of affairs does not need to be invented as it was in Vision 2030.
"It doesn't make sense to give children laptops at elementary level then gift them wheelbarrows when they graduate at the college level," he said.
Raila has been in Nanyuki since Saturday where he met ODM youth group and Party of National Unity (PNU) officials on an impending coalition.
Yesterday, he attended service at the PCEA Nanyuki town church where he read a verse from the Book of Psalms urging all to preach peace.
He condemned the violence rocking Laikipia rangelands and urged Kenyans to live by the words of the national anthem. The clergy offered prayers for the ODM leader after the sermon.
"You are here today and you have tried to win some political seat many times before but the votes have never been enough; pour it all to God," said Laikipia moderator John Muhinyia.
Raila was accompanied by host Governor Ndiritu Muriithi, Governors James Nyoro (Kiambu) and Lee Kinyanjui and other leaders. Muriithi said Mt Kenya leadership objected to the branding of the poor with inappropriate tags and inferring that they can only do the lowest jobs in the production chain.