DP Ruto dismisses calls for Matiang'i to explain security detail change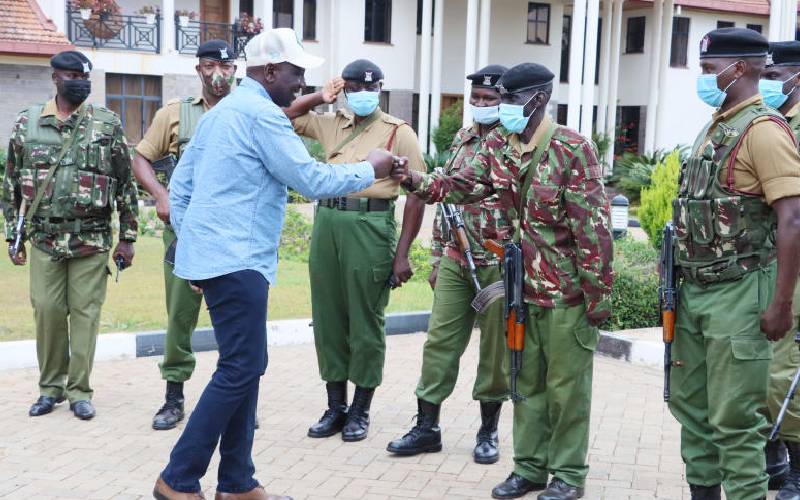 Deputy President William Ruto has criticized plans to summon security chiefs over his change of guards.
He was responding to a People Daily headline that reads, "Matiang'i to meet MPs on Ruto guards'.
The DP said, "Parliamentary time should not be wasted on non-issues."
He went on, "The AP is a professional security service and those who think it's a downgrade are wrong."
Ruto said Parliament should instead focus on deployment to serious security situations in areas where bandits are causing mayhem and destruction.
The National Assembly Committee on Administration and National Security had summoned Interior CS Fred Matiang'i to appear tomorrow to shed light over Ruto's change of guards.
Matiang'i was to be accompanied by Interior PS Karanja Kibicho and Inspector General of Police Hillary Mutyambai.
The Interior CS and the IG were to explain what motivated the changes in Ruto's security detail, Committee chairman Peter Mwathi said.
On Thursday, Mutyambai announced that GSU officers manning the DP's Karen official residence as well as his private homes had been replaced with officers from the Administration Police in what he described as normal changes.
Officers from the AP's Security of Government Buildings Unit will now be responsible for security management at the DP's residence and homes.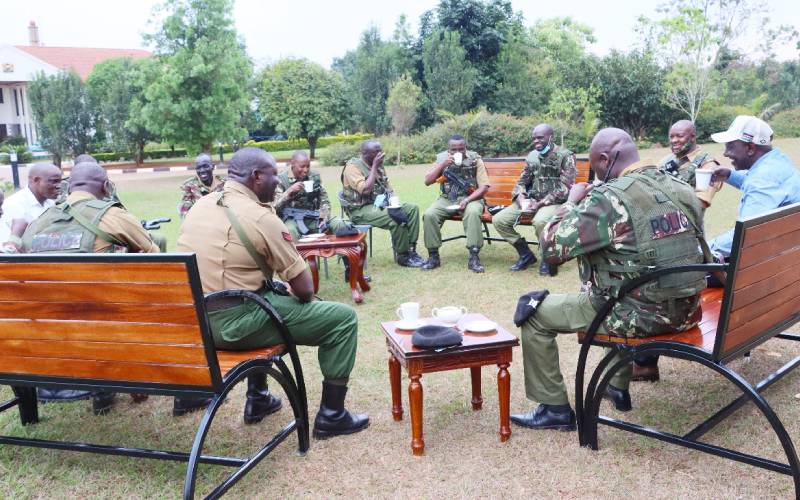 Ruto, through his spokesman David Mugonyi, protested the changes and announced that he had written to the IG seeking an explanation. In the letter by Amb Osinde seen by The Standard, the DP's aide referred to a call Mutyambai made to the security officer in charge of the GSU unit in DP's Karen residence.
Mutyambai said the Presidential Escort Unit (PEU) will continue to provide the DP close protection. The GSU G-Company normally guards DP's homes while those from PEU take charge of his DP's movements.
The DP's security detail is drawn from the GSU G-Company. They are specialists in handling and detonating explosives, securing vital installations, anti-terrorism, sky marshal services (the counter-terrorism unit onboard commercial flights) and rescue operations.
Each of his homes has at least ten GSU officers who work in shifts. The DP has 45 elite officers guarding him and his family.
The DP has outriders, chase cars and roads are cleared to make way for him and the police are deployed wherever he attends fundraisers or is campaigning at.
A serving president in Kenya has the highest number of security officers at his disposal. The officers are drawn from Recce squad, an elite unit in the General Service Unit (GSU). They guard the president and his family.