It's time for new breed of leaders, says Justin Muturi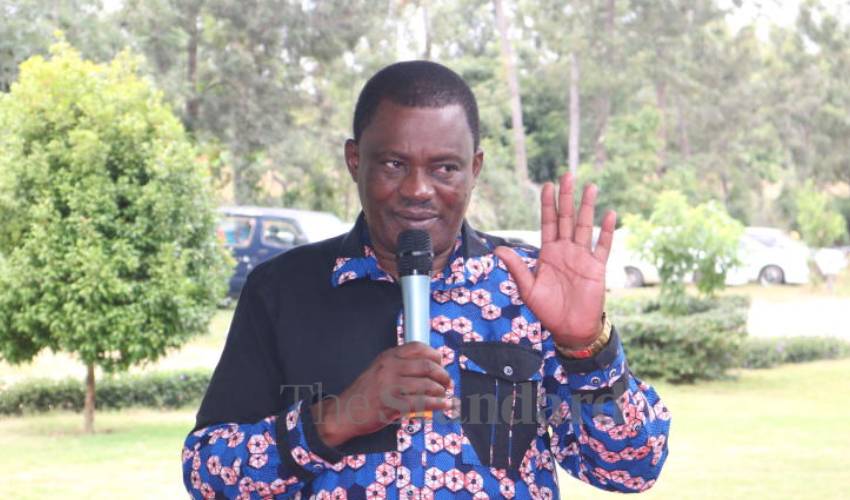 National Assembly Speaker Justin Muturi has described his opponents in the presidential race as old faces with nothing new to offer.
He noted that some individuals were either holding key positions in the Jubilee administration or had served in the previous regimes, but have little to show for their tenure.
Mr Muturi urged voters to reject the old faces and give room to a new breed of leaders to steer the country forward.
The Speaker made the remarks during a consultative meeting with traders from Nairobi as he seeks to popularise his candidature ahead of the 2022 General Election.
"How can we expect new things and the same faces are the ones in power? If the country is in a dire state and we want to change, can it be with the same people? Let's not lie to ourselves about the three arms of government, you know where the government is. Parliament does not build roads," said Muturi.
"Some of these people have been in power for 30 years. It is time they give space to new leaders. You cannot be in government but still say you plan to do this and that when elected for a new term. What we need now is radical change, real change," he added.
His remarks appeared to target most politicians who have declared interest to succeed President Uhuru Kenyatta including Deputy President William Ruto and ODM leader Raila Odinga, who served as Prime Minister between 2008 and 2013.
Others are Wiper leader Kalonzo Musyoka, who served as Vice President and ANC's Musalia Mudavadi, who have also served as deputy Prime Minister, Vice President and minister.
Muturi said the fight against corruption has become a game of musical chairs, where top government officials accused of graft are only transferred from one office to the other.
He said the war on corruption will only be won by jailing those found culpable.
"We must reform our institutions of governance because if we don't, it would be difficult to achieve the kind of things we aspire as a nation," he added.
At the same time, he took a swipe at his opponents selling various economic models. He said the challenge the country was facing was lack of leadership to implement real economic programmes already in place.
Dr Ruto has been pushing for bottom-up economic model while Raila has been pushing for investments in the rural economy.
The Speaker revisited police killings and questioned if Inspector General of Police Hilary Mutyambai was keen on addressing complaints raised by his office.
He further questioned the ability of the Independent Policing Oversight Authority (IPOA) to hold the National Police Service to account.