Is Muturi the trump card for restless Mt Kenya?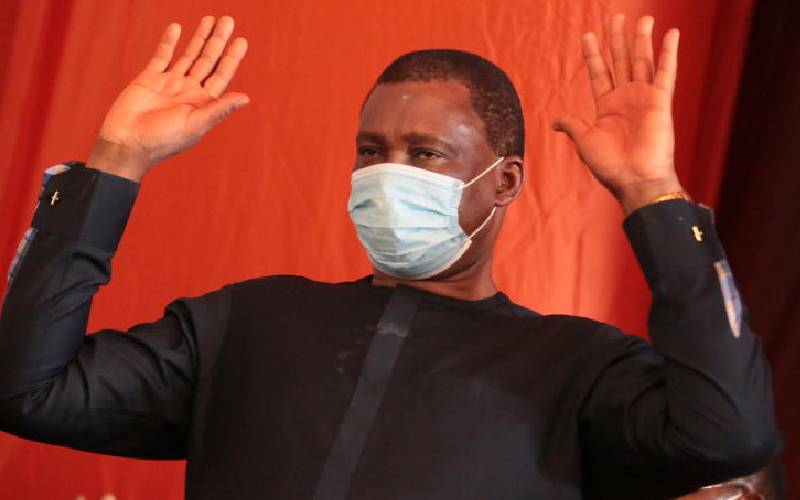 The headlines call it "political jostling". Politicians whisper that it is a "supremacy battle". But Mount Kenya people simply want a leader, someone to take over the mantle from President Uhuru Kenyatta, who retires on August 9th next year.
At the onset of 2021 with the presidential succession on the horizon, the region appeared to have given up. It had no leader. That is until elders vetted and approached National Assembly Speaker Justin Muturi to articulate the region's interests.
His endorsement lit a political storm. Some politicians complained, but within days realised Muturi had moved the conversation from leadership to the interests and needs of Mt Kenya people. These challengers vanished.
More recently, Agriculture CS Peter Munya has resurfaced. But the region's political watchers argue that his challenge is just a ruse to raise his profile before trying to recapture Meru gubernatorial seat from Kiraitu Murungi, who is a solid Muturi supporter.
Now, for senior politicians outside the region, their path to the presidency depends on a divided Mt Kenya that has for years voted as a bloc. They have no qualms using underhand dealings to deepen the seeming cracks. However, the seeming divisions are part of the succession plan in Mt Kenya.
It is a predictable Darwinian script, where wannabe leaders are trying to remind people of their muted presence. Today, Muturi is the most senior politician from the region. Having him as their punching bag, elevates their profile. They want to be noticed.
My take is that a region with many potential community leaders right across its 'cousinage' and an inherent democratic instinct that opens doors for the best among equals, cannot escape the so-called jostling.
Muturi has swatted political missiles thrown his way, and in fact encouraged politicians to speak frankly while articulating issues. His message appears to be: Let's fix our house first and let the mountain unite. With unity, the region can tackle lack of jobs, poor business environment and build alliances for the next government.
Martin Luther King Jr said: "The ultimate measure of a man is not where he stands in moments of comfort, but where he stands at times of challenge."
Leadership is more about who manages divergent interest of a given society with least fallout. If that's the criteria, Muturi remains at the top, because he is the only leader in the region, managing diverse interests of over 10 governors, 10 senators, and over 60 MPs. He is also being pushed by the people to go for the top job.
This is a significant signal that the choice of a leader for Mount Kenya is over. What remains is to assemble a team to help him articulate the region's interest. And that's what the jostling is aimed at. Oops, did I let out the region's secret?
The writer is an accountant