Is Odinga representing Uhuru in Zambia Inauguration?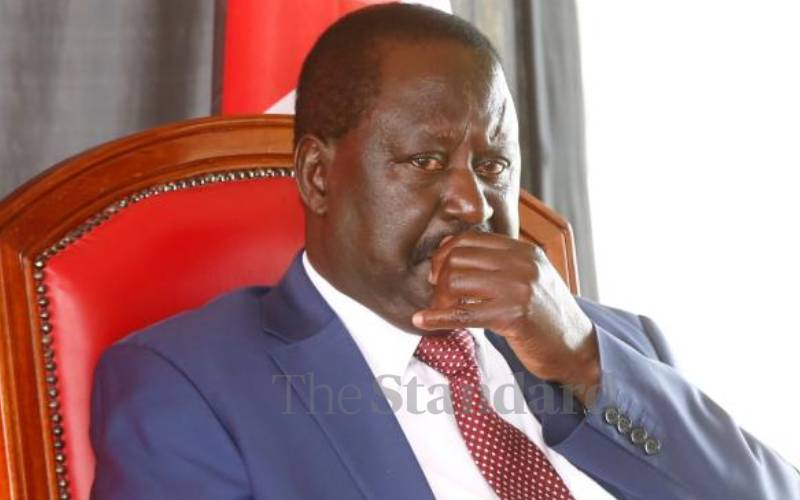 The Orange Democratic Movement (ODM) leader Raila Odinga has arrived in Lusaka, Zambia's capital city, ahead of the inauguration of president-elect Hakainde Hichilema on Tuesday, August 24.
Odinga took to his Twitter account on Monday, August 23 evening, to announce his arrival at the Southern African country to witness one of its historic moments.
"It will be a great day for the people of Zambia and Africa as a whole to witness a seamless transfer of power as envisaged by democratic processes," he tweeted.
A series of pictures shared on the former Prime Minister's official Twitter account, showed him being received into the country by Zambian government officials.
What is not clear, however, is whether the ODM leader was attending the inauguration ceremony as a government representative, party representative or in his personal capacity.
Efforts by The Standard to reach the party's Communication Director Phillip Etale for comment were futile as the phone went unanswered.
Hours after Zambia's President-elect, Hakainde Hichilema, was declared winner, Odinga was among the first political leaders to congratulate him.
"Amidst an unprecedented public health challenge, the Zambian people have made Africa proud for conducting a successful election," he said.
The former opposition leader secured a landslide victory over his predecessor Edgar Lungu in Zambia's presidential election weeks ago.
The electoral commission said Hichilema got 2,810,777 votes against Lungu's 1,814,201, with all but one of the 156 constituencies counted.
"I, therefore, declare that the said Hichilema to be president of Zambia," electoral commission chairman, Esau Chulu, said in a packed results centre in the capital.
Thousands of supporters flocked onto the streets of Lusaka, erupting into song and dance, cheering and waving party flags. The celebrations continued into the morning.
The 59-year-old Hichilema, a former CEO at an accounting firm, now faces the task of reviving Zambia's fortunes, key among them being the economy which is hanging on a balance.