Amason Kingi made a mistake to rebel against ODM, leaders say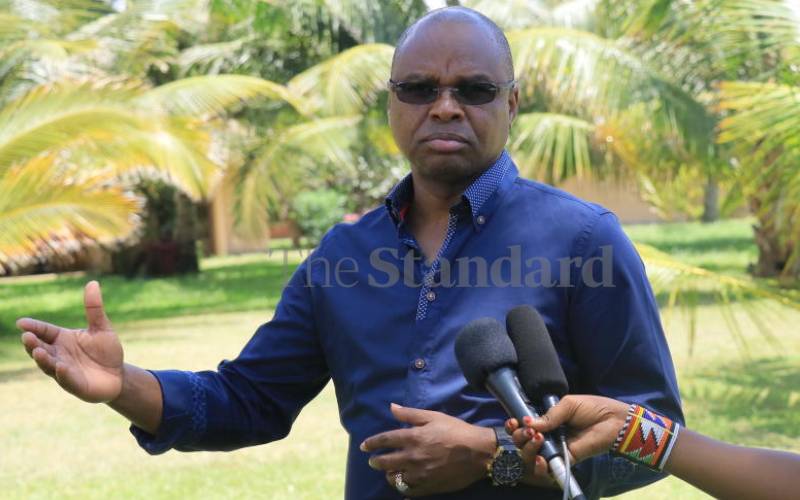 Following the removal of Governor Amason Kingi from the Kilifi County Kilifi ODM chairmanship, Coast leaders are speculating on his next political move.
Kingi and his proxies are said to have formed the Pamoja Alliance (PAA) party after he failed to convince five fringe parties to merge.
Tana River Governor Dhadho Godhana claimed Kingi was not fighting ODM leader Raila Odinga but was trying to outdo Mombasa Governor Hassan Joho in the Coast supremacy battle.
At the same time, Kilifi Senator Stewart Madzayo argued that the county chief blundered when he prematurely made public his plans to form a political outfit. Kingi has been selling the idea of forming a Coast-based party.
Godhana claimed Kingi wanted to be the supreme political leader at the Coast because he comes from the populous Giriama sub-tribe of the Mijikenda.
"Kingi is trying to attract Raila's attention since he feels that by coming from the Giriama community, he should be the region's kingpin," said Godhana.
He claimed that Kingi and Kwale Governor Salim Mvurya had been plotting to cut Joho to size using the dominant Mijikenda community. Joho is ODM's deputy party leader.
"His idea was that if he abandons ODM and joins hands with Mvurya, they will control the Mijikenda vote. But the problem is the two are last-term governors and Raila is focused on working with politicians like Taita Taveta Governor Granton Samboja, Fahim Twaha of Lamu and myself. In Kilifi, he has settled on Devolution Chief Administrative Secretary Gideon Mung'aro," said Godhana.
He noted that the two will be surprised that they only command a handful of Mijikenda voters.
Madzayo argued that Kingi's timing was wrong from the start, and he will lose political clout in the process. "Everything has gone wrong for him," said Madzayo, adding that it was clear that Kingi was on his way out of ODM.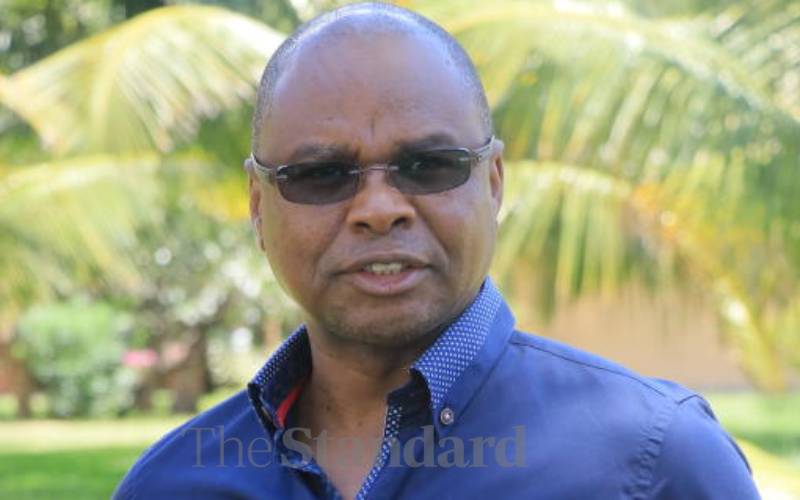 "People will have embraced him had he resigned earlier and defended his seat like what Governor Alfred Mutua (Machakos ) did," he added. Mutua abandoned Wiper for Maendeleo Chap Chap Party and successfully defended his seat in the 2017 polls.
Madzayo said most of Kingi's foot soldiers will abandon him since they still value ODM. "He has poor advisors. He should have learnt from what happened to Mung'aro and Najib Balala. He must be a candidate in 2022 if he is serious with that (Coast) party," Madzayo argued.
Failed bids
In 2013, Balala, the Tourism Cabinet Secretary, abandoned ODM for the Republican Congress Party of Kenya and unsuccessfully contested the Mombasa senate seat, while Mung'aro dumped ODM for Jubilee Party in 2016 but failed to capture the Kilifi governor seat.
Godhana added that when Joho was being propelled to political prominence, Kingi and Mvurya played second fiddle until it was too late to counter the Mombasa governor's influence.
He added that it was Mung'aro, former Taita Taveta Senator Dan Mwadzo and Kingi who steered Joho to where he is today and any effort to politically bring him (Joho) down will fail.
"When Raila was popularising his party in the region, he first took former Garsen MP Danson Mungatana, who later rebelled against him and has never recovered politically. He then went for Kingi, who at the time was a legal assistant to Mungatana at the latter's law firm, and he successfully contested for the Magarini MP seat," he said.
Godhana said Kingi had tried to table the issue of a party with local roots when the four governors met at Samboja's residence in Wundanyi earlier, but they opposed it. "Marketing his new outfit will not be a walk in the park," he said.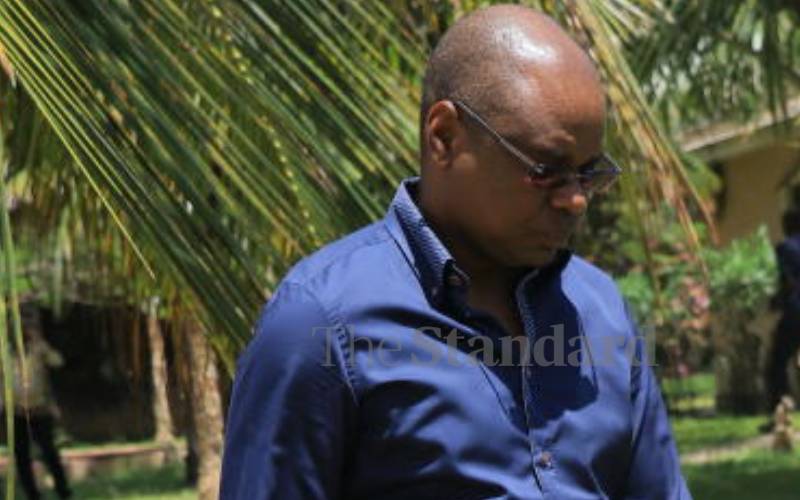 ODM youth from Malindi and Magarini sub-counties said they were re-energising the party, and those who wanted to leave should do so in peace. They said when Kingi became governor, he sidelined them and welcomed their rivals who 'misadvised him.'
The youth said they were waiting for Kingi's next move, adding that ODM's success in the 2017 General Election was a concerted effort of all party supporters.
Party of choice
While reacting the Raila decision to remove him from the powerful county chairmanship, Kingi said he steered ODM to great success and made sure it became the dominant party in the county. He said in the last General Election, Kilifi became the only county to deliver what he called a clean sweep.
"We were the main force behind the sterling performance he is bragging about. In the by-elections in Ganda and Dabaso wards, Kingi made no show, forcing Joho to send his deputy William Kingi to team up with his Kilifi counterpart Gideon Saburi to pitch a tent in both wards," said one of the youth.
Kingi said he will now focus on building his political career but did not reveal his next move or party. "Raila should know that he is the beneficiary in all the moves I am taking," Kingi said.
On a recent visit to Coast, Raila accused Kingi of betrayal, saying he had built the governor politically by appointing him minister in the grand coalition government.
"I was in Kilifi long before Kingi shot into the political limelight. Had I not appointed him a minister probably no one would have known him," Raila said.