Governor Amason Kingi's meteoric rise hits political storms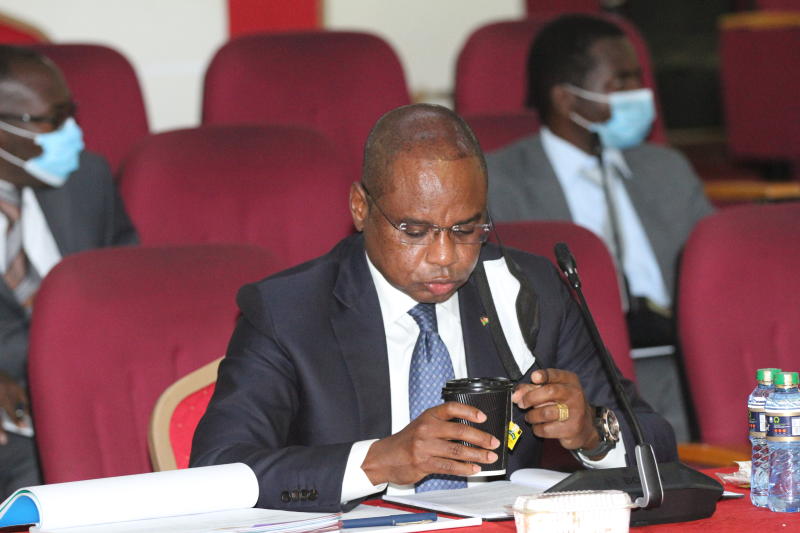 After a meteoric rise in both Coast and national politics, Kilifi Governor Amason Kingi is facing an uncertain political future barely 12 months to the next General Election.
Kingi is yet to unveil a new political party he promised to use to unite the Coast residents and negotiate with other political parties ahead of the next elections.
In February, he said the new outfit bringing together all Coast-based fringe parties was to be unveiled before the end of March, but the deadline passed without a word from him or his allies.
The four Coast-based parties, Kadu-Asili, Shirikisho Party of Kenya, Republican Congress Party and Umoja Summit Party of Kenya, have flatly rejected his push for a merger.
Kingi's problems were compounded this week when ODM leader Raila Odinga replaced him as the ODM Kilifi County chair. Ganze MP Teddy Mwambire has taken over in acting capacity.
Raila described Kingi's push to establish a Coast political party as "betrayal from a person I raised to fame" but added it was time for ODM to regroup.
"Kingi is not the first to run away from ODM or to betray me. I'm used to (such) backstabbing. He has no solution to the problems facing Coast people. He is just drunk with power," Raila said.
Since he was re-elected in 2017, Governor Kingi has had a frosty relationship with Raila, who for the last 18 years he has hailed as his political mentor, ideological soulmate and visionary.
But political analyst Maimuna Mwidau says Kingi can still stick with ODM, given he has not resigned as a member neither has he been kicked out.
"His response to the decision to remove him as ODM chair shows that he still respects Raila. He is a clever politician who did not want to burn the bridges," said Ms Mwidau.
"Other regions have parties they are using to negotiate for power, why are people agitated when Kingi talks of forming one? Coast should also be representative at the talks."
Mwidai says the other option for Kingi is to launch a party and popularise it to gain attraction at the Coast to force other parties like ODM or United Democratic Alliance (UDA) to negotiate with him.
"Parties are about personalities. If Kingi registered or even bought a party and pumped in money to market it to be a formidable force, ODM or UDA will be forced to negotiate with him," she says.
Pwani University lecturer Hassan Mwakimako however said Kingi made a mistake to take on Raila close to the end of his tenure as the Kilifi governor, and before he unveiled his party.
"He dilly-dallied with the idea of a Coast party and he is now wasted. It will not be easy to market a new outfit to be a force in the region before the end of the year," said Mwakimako.
"It is true most parties in Kenya are formed months to an election but if Kingi decides to launch the party he will have to spend colossal sums of money to market it."
On July 30, Kingi's close confidants registered a party dubbed Pamoja Alliance (PAA). The party was given a provisional certificate by the Registrar of Political Parties.
The new outfit has 60 days to meet conditions set by the Registrar of Political Parties to be eligible to field candidates in the next elections. Among the conditions are that it must hold a national delegates conference and set up offices in at least 24 counties before the end of the year.
For the last 19 years, Kingi's political career has been on an upward trajectory, winning the governorship both in 2013 and 2017. He was also elected Magarini MP in 2003 and 2007.
Some political analysts say his rise was fuelled by his links to Raila and his radical rhetoric on the marginalisation of the Coast people, and historical land injustice.
His rise in Coast politics earned him ministerial jobs at the age of 34 years when he was appointed the Minister for East Africa Community in 2008 and minister for Fisheries in 2010.
Kingi says he served ODM well during his chairmanship pointing at the party's clean sweep in Kilifi in the last polls.
"During my tenure as the Kilifi County ODM chair, I steered the party to great success and made sure that ODM became dominant in the county, and it had a clean sweep in all elective positions in the last General Election," he said.