LSK: Government is retaliating by interfering with our functions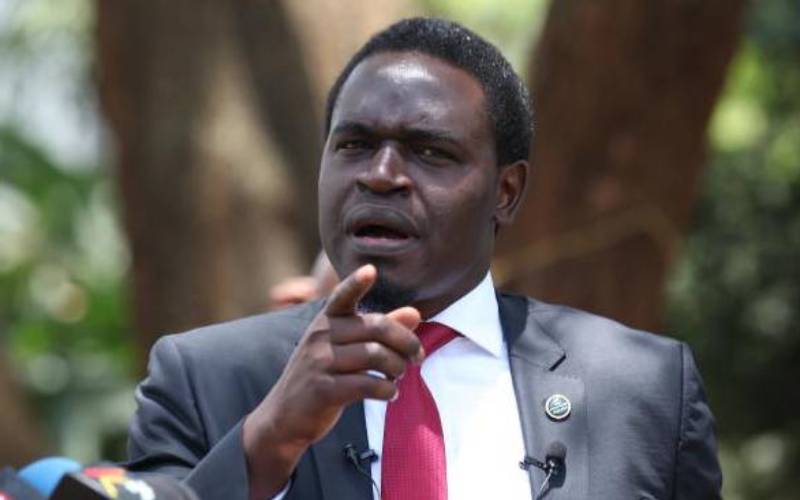 The Law Society of Kenya has accused the government, under the leadership of President Uhuru Kenyatta, of frustrating and interfering with its functions.
This comes barely a week after a standoff on Tuesday, August 10, that pitted Nelson Havi-led faction against that of embattled CEO Mercy Wambua, over access to the society's offices on Gitanga Road, Nairobi.
In a statement dated August 16, 2021, the society alleges elected leaders of LSK cannot access its offices as a result of the standoff that involved law enforcement officers.
"On six occasions between June 26 and August 10, the government acting through police officers and hired thugs curtailed entry into the offices of the LSK by the vice president, members and the president," LSK said.
Havi-led society claims the government is frustrating the law society for three reasons: Expulsion of Kihara Kariuki (attorney general) and Kennedy Ogeto (solicitor general) from the society for misadvising the president on appointment of judges and an advisory to President Uhuru Kenyatta to dissolve parliament for failure to enact laws in implementation of the two-thirds gender rule.
The Law society also adds the government could be retaliating as a result of its memorandum to parliament on proposed amendments to the Constitution popularly known as BBI.
"In the last incidence, the government unlawfully broke into and occupied the offices of LSK and interfered with the performance of the functions of LSK and the conduct of its business," the society's statement read in part.
However, the government is yet to respond to the allegations.
Armed police officers, two wrangling factions, break-ins and a bitter exchange of words have played out at the society's headquarters as power politics at the helm of the Society got messier.
Havi, whose main concern was police interference, alleged four members expelled from the Society had reported to work, despite orders stopping them.
"When we hold our meetings here, police officers come and cause chaos. What is their intention? I don't know why the government always wants to send officers," he said.
LSK CEO Mercy Wambua, who alleged being locked out of office, thereafter told the media they were allowed to access the grounds.
"Last year, there were attempts to get me out of office but the council ruled against that. Nine out of thirteen members voted to reinstate me but this did not augur well with the LSK president."
Wambua was sent on compulsory on July 26, after one hundred and eighteen members voted in favour of the motion.
She was in September last year suspended from her position over alleged gross misconduct and incompetence.
She would, however, be reinstated a month later by Council members.