Chris the kingmaker: How Kirubi's secret hand shaped politics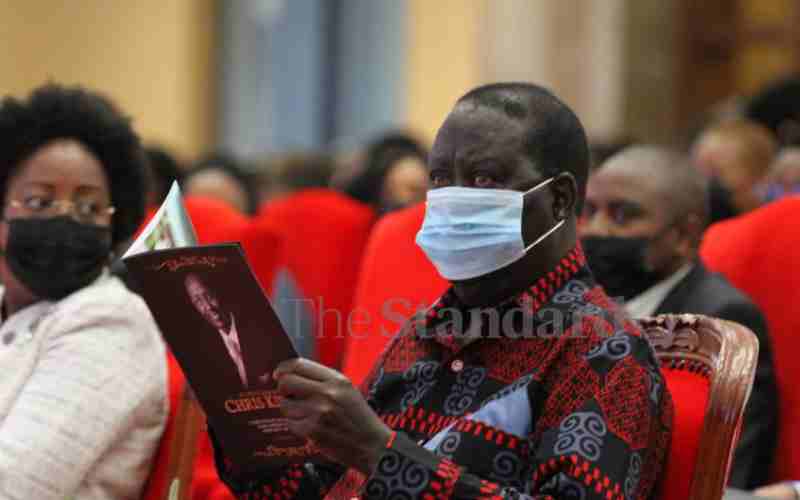 Business mogul Chris Kirubi was among influential people who convinced former Prime Minister Raila Odinga to embrace a coalition government in 2008.
Speaking during Kirubi's funeral service yesterday, the ODM chief explained that at the height of post-election violence when uncertainty reigned and it looked like things had hit a dead end, Kirubi acted.
He visited Raila's home and had a lengthy conversation with him about the gains the country would have if they reached a compromise with then-president Mwai Kibaki.
Kibaki, running on a PNU ticket, had been declared winner of the December 2007 presidential election, a result contested by Raila, who had sought the seat on an ODM ticket.
The resultant political stalemate saw over 1,000 people killed and hundreds of thousands displaced, as chaos engulfed the country.
"Kirubi and someone who I will not mention today pleaded with me to have dialogue with Kibaki," said Raila, adding that he eventually agreed, and that Kirubi was instrumental in the closed-door conversations brokered with the help of mediators like former UN Secretary-General, the late Koffi Annan.
Kibaki and Raila would later agree on a deal that birthed the Grand Coalition Government in 2008, ending months of violence.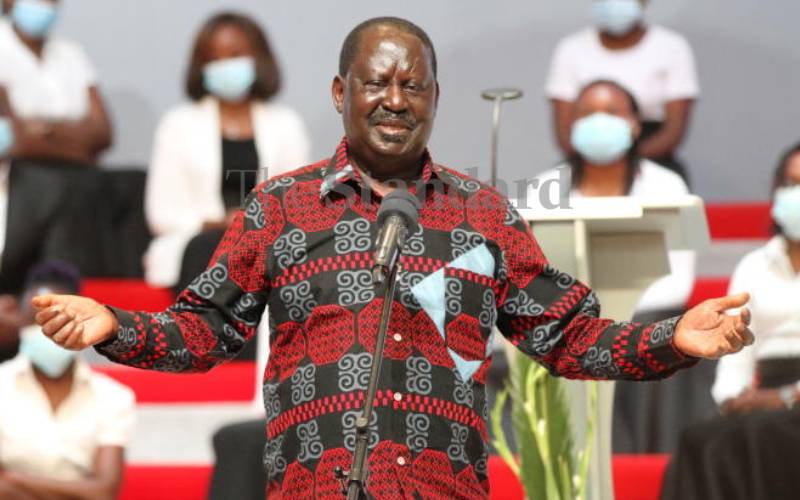 Former Vice President Kalonzo Musyoka reinforced Raila's statement saying he also got a visit from Kirubi, accompanied by Equity Bank CEO James Mwangi who told him to act in the interest of Kenyans by putting battle for power behind.
"That is how I got to become the vice president of this country," the Wiper Party leader said, in reference to his appointment to the position in January 2008.
Kirubi always won. Everything he put his mind to do, he did so, so passionately, so that he ended up victorious. Those were the sentiments shared at the Faith Evangelical Ministry in Karen yesterday where family and friends of the entrepreneur who died on Monday met to pay tribute.
Captains of industry, politicians, envoys, mentees, and scholars spoke of a man who demanded total immersion in everything his employees did. He set the bar high by working without a break, and expected nothing less from the people who worked with him.
President Uhuru Kenyatta, in a message delivered by Sports Cabinet Secretary Amina Mohammed, described Kirubi as a force who should be immortalised through his many achievements. "There are immeasurable number of ways that he brought happiness in our lives," he said.
To his peers, he was Christopher. To his business partners, he was 'Chairman General' or 'Chairman of Chairmen', to his colleagues in media, he was 'DJ CK'. For all of them, his greatest charm was ability to blend with the occasion. For business meetings, he showed up in suits. During his vast travels, he donned attire fit for the event. Classy watches, a trilby, designer sunglasses – he was always dressed up.
Kirubi hosted parties defined by staggering opulence whenever he signed a good deal with investors – and they were many.
Rachel Ruto, Deputy President William Ruto's wife, said one of the greatest attributes of Kirubi was his generosity.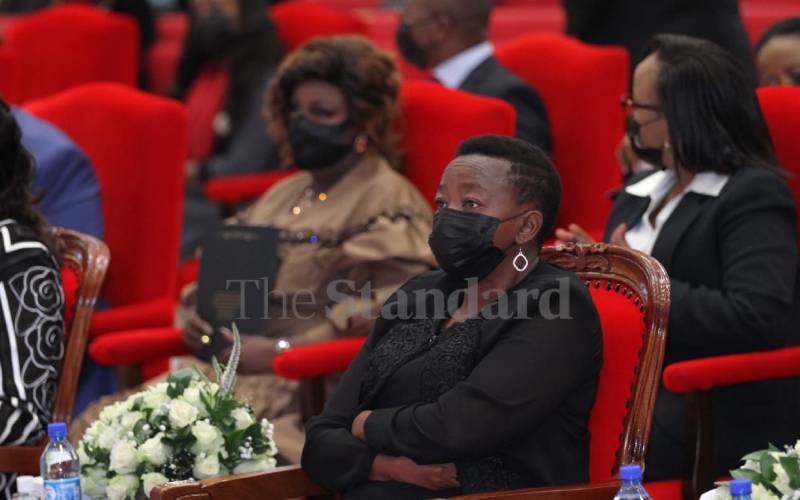 She recalled a prayer event they were having in July 2017, and how Kirubi showed up and offered to foot the whole bill that was in millions. "Kirubi said everything has been taken care of and we can start serving dinner," said Mrs Ruto.
His business associates gave colourful descriptions of the great moments shared together.
James Mworia, CEO of Centum Investments, where Kirubi was the majority shareholder, called him an eagle who soared and ignored the chatter of parrots.
"His eyes were always on the goal. He was a man of great courage," said Mworia while detailing how Kirubi valued mentorship and often gave many people a chance.
Online and off the net, he was eulogised as a man who comfortably wore many hearts. Opinions are divided on whether he was a shrewd businessman or he was a hard worker par excellence who understood the system and let it work for him.
There are those who worked closely with him and say he was ruthless in his pursuit for material wealth; that he marked his target and ferociously chased it, even if it meant using blackmail.
Others say his charm and ability to smile his way through the toughest of deals could have been what made him an international name that was recognised as far as Harvard University in the US. His son Robert Kirubi, hilariously told of his father's love for arguing. In between dinners, they argued over the most basic things and it became a love language that the two shared.
"We'd always get into an argument about something. It was our way of saying we missed each other. After the argument, he always made sure that my pockets were filled with either dollars or pounds," he said.
His grandchildren painted him as a doting grandfather whose face always beamed whenever he saw them. Even in sickness, they said Kirubi always smiled.
Equity Group chief commercial officer Polycarp Igathe said it was Kirubi who masterminded his short-lived stint as Nairobi deputy governor. "The long-term goal of Kirubi in designing the ticket was to have the city's management revert to the national government," he said.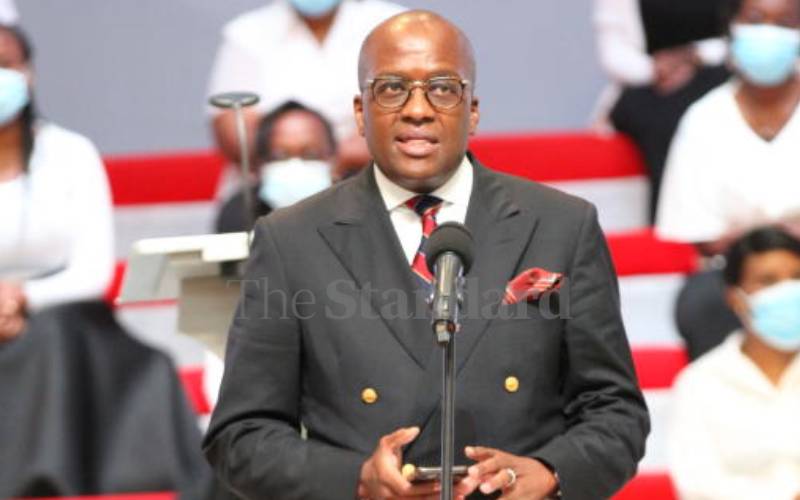 He said Kirubi fought for the rights of manufacturers in the country and was not afraid of confronting government over poor policies that were hindering the growth of small manufacturers.
Amani National Congress leader Musalia Mudavadi said Kirubi was extremely candid and was not afraid of calling out people who had 'stupid ideas'. He admitted that during his term as Finance minister, he often called Kirubi before he read the budget because he was the pulse of finance. "He would advise if the policies we had were making sense," he said.
Born in Kongoni area of Naivasha, Kirubi lost his mother when he was seven years old and his father died barely five years later. He attended Kolanya High school before joining Friends' School Kamusinga for his A levels. His friends say he joined Strathmore University a few years later but dropped out almost immediately as he found university education too structured and boring.
It was only much later in life that he took adult-level courses in various universities such as Insead Institute in France and Harvard Business School.