Muturi still faces ghosts amid support from across political divide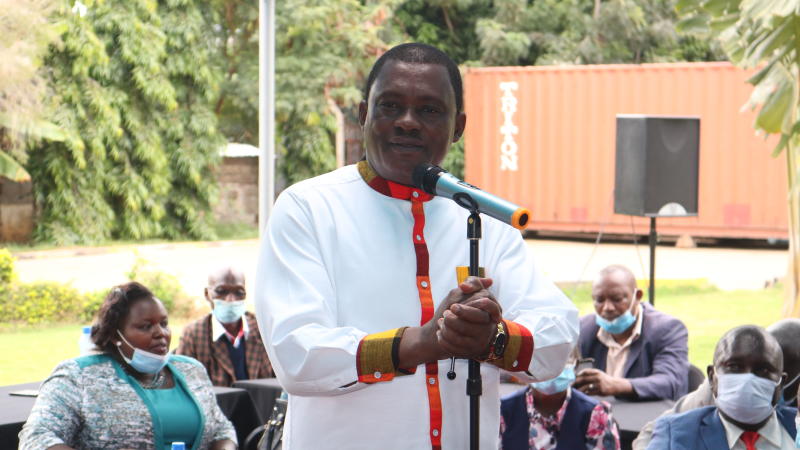 For the avoidance of doubt, Justin Muturi still speaks for more than half of Bunge. And in case you are wondering why this sounds like validation, wonder no more. It is.
Muturi may have jumped the queue to secure a place as the heir apparent to the Mt Kenya throne – but he could be drowning in insecurities.
That came out during Wednesday's afternoon sitting of the National Assembly when the wahesh discovered they could dare the ghosts threatening to make their speaker jobless.
Faceless and nameless figures had reportedly whispered to the media that JB was ripe for eviction, owing to the alleged greed that wouldn't keep him satisfied with speaking for Bunge alone and chose to moonlight for the Mt Kenya region.
Muturi's calm demeanour revealed his morbid fear for turning on the news, too afraid to encounter headlines such as 'Just-out Muturi'. Like the father figure he is, Muturi played the stoic, refusing to show that his heart was troubled.
But knowing him as they do, the wahesh saw through the façade and rushed to offer comfort. Nominee 001, David ole Sankok, was the first in line to flex his daring capabilities. "I want to dare them to try and bring such a motion in this House… they will know that they don't know," he blurted, before unleashing a litany of quotes. "Honourable Speaker, you are a constitutional mobile encyclopedia," he said, gaining courage at every turn. And the silent House awakened, bleeding fury.
Emuhaya MP Omboko Milemba rose and asked Nominee 001 to name the ghosts so that they know the kind of imaginary figures they would be facing.
Tharaka's Gitonga Murugara was next, keen to have his name on the Hansard as having echoed his colleagues' sentiments. The speaker let them rave on, careful not to disrupt their cathartic session. "Bring it on baby, bring it on!" Kisumu West MP Olago Aluoch dared.
Former Majority Leader Adan Duale raised his hand and revealed more about the "characters" plotting the speaker's sacking. He knew their origin. "They came from some of the hills around the mountain," he said, claiming that a governor was one of them.
Duale termed the "characters" selfish, sentiments that did not go well with Laikipia's Women Rep Cate Waruguru. She didn't like what her colleagues said about the ghosts. "The matter raised by Hon Sankok… was sneaked in to ridicule the Mt Kenya region," she claimed.
In the end, the speaker admitted that he was nervous about the prospect of losing his job and was aware that some of his children planned to betray him. "It is not that I don't have eyes" he stated as he ended the debate.