President, four others fault High Court decision that scuttled BBI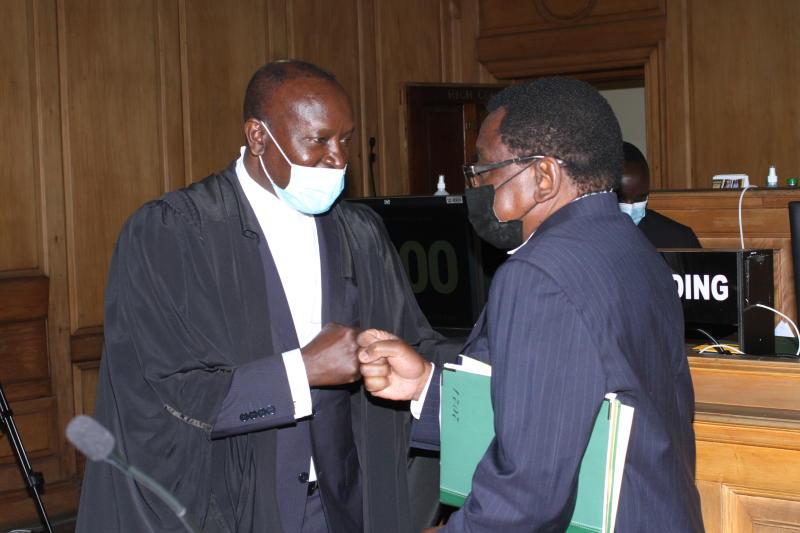 President Uhuru Kenyatta has faulted the High Court decision that scuttled the Building Bridges Initiative in his latest submission filed at the Court of Appeal.
The president was joined in his onslaught of the decision by ODM leader Raila Odinga, BBI Secretariat, Attorney General and the electoral commission, who all claimed that the five High Court judges got it wrong by attempting to overturn the people's will to amend the constitution.
President Kenyatta, through lawyer Waweru Gatonye, submitted that he was condemned unheard when the judges gave adverse findings, including the declaration that he was not immune to civil proceedings and that he breached the constitution when he was not one of the BBI promoters.
"If he had been served with the petition, he would have had opportunity to raise objections based on his immunity from civil proceedings. He was denied the right to fair trial when they made adverse findings against him without affording him opportunity to participate," said Gatonye.
The president framed four areas where he submitted the High Court judges got it wrong by determining issues that had already been determined by other courts of similar jurisdiction, making declaration that he contravened the constitution and that he could be sued in his personal capacity.
Raila and the BBI Secretariat faulted the High Court judges on their findings on the basic structure of the constitution, which declared that some sections cannot be amended.
Through lawyer Paul Mwangi, they submitted that the constitution itself lacks a clause that prohibits its amendments and that every chapter can be changed through a popular referendum.
"The constitution does not expressly define who may promote a constitutional amendment process. The right to start the initiative is open to any person, there is no evidence that promoters of constitutional change are a preserve of ordinary citizens to the exclusion of others," he said.
Independent Electoral and Boundaries Commission through lawyer Eric Gumbo argued that the judges erred in their findings on the issue of quorum and the commission's role in the conduct of a referendum.
Unpopular decision
"Their findings were premised on non-existent law. It went against the constitution, which expressly states the number of commissioners required for IEBC to perform its functions," said Gumbo.
For AG Kihara Kariuki, the judges misinterpreted the meaning of a popular initiative to amend the constitution and ended up with an unpopular decision to take away the sovereign power of the people to determine their destiny.
The five appellants are challenging the decision by High Court Judges Joel Ngugi, George Odunga, Jairus Ngaah, Chacha Mwita and Teresia Matheka to stop the BBI filed their submissions on the deadline of the seven days granted by the Court of Appeal.