Mukhisa Kituyi tells politicians to look beyond 'bottom-up' economy theory, BBI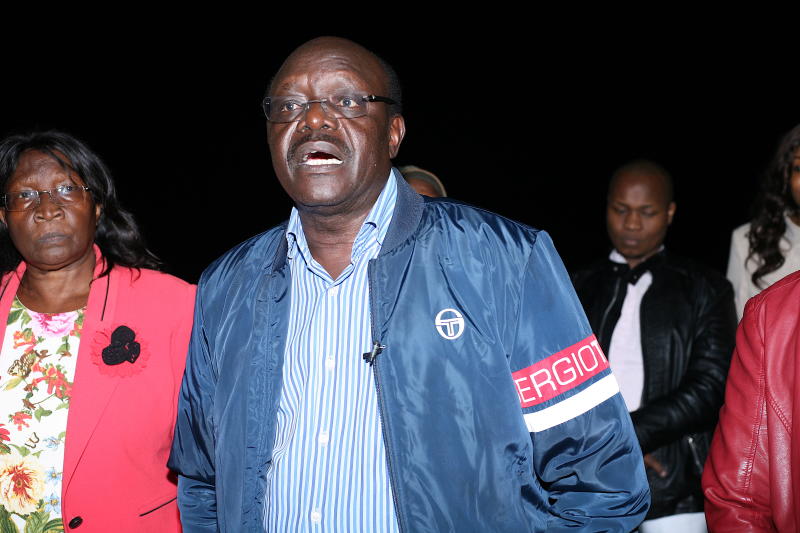 Presidential hopeful Mukhisa Kituyi has dismissed the bottom-up approach to the economy espoused by Deputy President William Ruto.
He also shrugged off the Building Bridges Initiative (BBI), arguing politicians should stop changing laws to serve their interests.
Kituyi, the immediate former United Nations Conference on Trade and Development Secretary General, said that all politicians must push for formulation of policies that serve all Kenyans and create laws, which support the growth of the economy.
"Politics should be a servant of the economy. For the last 58 years, Kenyan politics has been serving the political class, which should stop. There are concrete issues on the table, which calls for a national dialogue," Kituyi told journalists at Thika Greens Golf Resort on Friday night.
"We should not stick to the past but look to the future. The knowledge economy can never be bottom-up. Everyone plays his/her role," he said.
He added that the bottom-up economy should not be a substitute for thinking.
"You tell the people peddling this thing, it should not be a substitute to thinking," he said.
Kituyi added class and tribal politics must stop since Kenyans are a family, noting "some people also are doing politics of opposition between the rich and the poor. There is so no way you can create a new livelihood and hope for the poor without unlocking the potential of the rich."
He said that it was the responsibility of the state to enable the enterprise culture and use taxes to cushion the vulnerable.
"We must find out why is "Made in Kenya' is very expensive. Kenya's competitiveness is becoming weak. We must make it easier for young entrepreneurs to access funds by also supporting established entities," Kituyi said.
Download the BBI Judgement by all seven Judges - Civil Appeal No. E291 of 2021