Council of Governors stands with ousted Wajir leader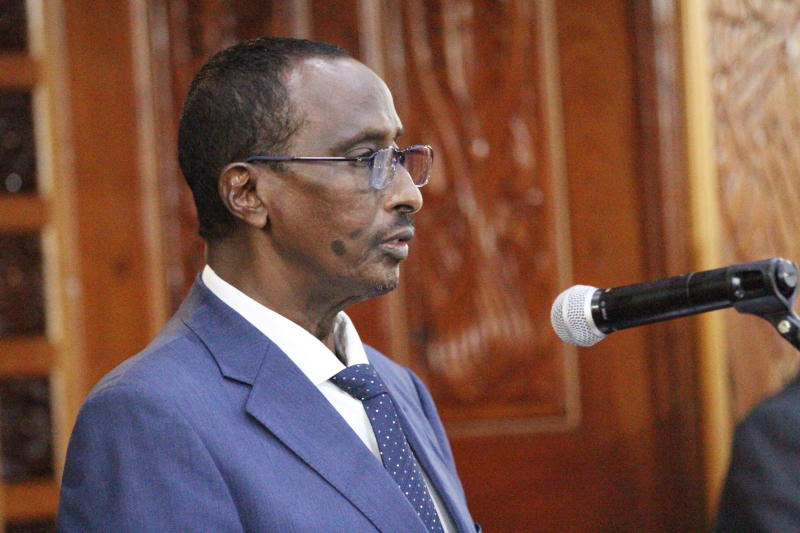 The Council of Governors (CoG) has stood with impeached Wajir Governor Mohamed Abdi Mohamud as a tussle on the county's leadership rages.
Mohamed yesterday attended a full CoG meeting in Nairobi. The newly sworn-in Governor Ahmed Ali Muktar was absent.
The embattled county boss also attended a press briefing led by CoG chairman Martin Wambora.
Muktar has already reshuffled the county's cabinet, a move the CoG dismissed as ineffectual.
"Whoever did the appointments has already been annulled by the court," said Wambora.
Mohamud downplayed the fight, saying the two are still playing the roles they did before the Senate removed him from office. "There are no two centres of power," he said. "Both of us are accessing the offices but there is impunity on the side of the Executive who are reluctant to enforce law and order."
Wambora said the threshold to impeach Mohamud had not been met, blaming political forces. "The threshold must be weighty enough. It must be a serious violation of constitutional provisions, which was not the case. The Court of Appeal and possibly the Supreme Court will provide clarity," he added.